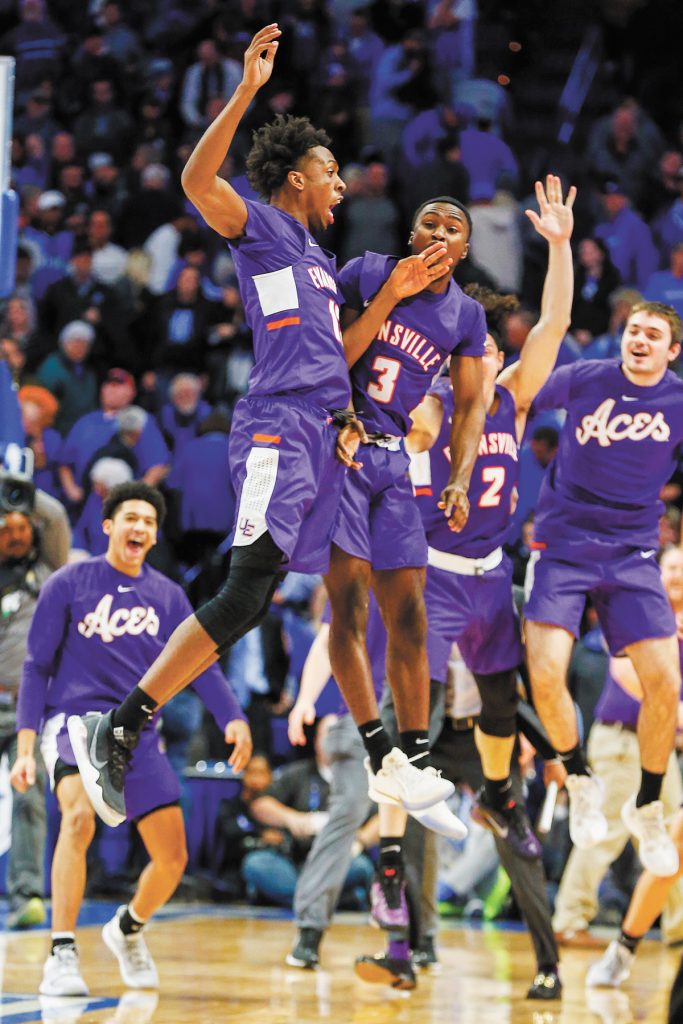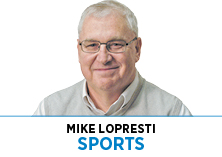 Too busy trying to follow the Colts' zigzag pattern through autumn to notice the college basketball season has been cooking in the oven for nearly a month? No problem. Here comes a good week to catch up. A great week, in fact, to see what has been going on out there around the state.
◗ Nov. 30, Evansville at IUPUI
The Coliseum hosts the famous Kentucky conquerors. Evansville rattled the world by barging into Rupp Arena and taking down the No. 1 Wildcats. But then, of course, the season had to continue, and that has not been as much fun. The Aces are 2-3 since that night, with wins over IU Kokomo and Morgan State. The team that out-muscled Kentucky was steamrolled in rebounding 47-25 the next game by SMU. The defense that slowed down all those Wildcat blue chippers to 37% shooting gave up 50%-plus in losses to East Carolina and George Washington.
It'll be a chance to see two of the hottest hands in the state in Division I. Marcus Burk, Franklin Central graduate and Campbell University transfer, started his IUPUI career with 17 points against Butler. His last two games, he has gone for 26 and 32, and as of Nov. 26, his 23-point average was 12th in the nation. Evansville's K.J. Riley scored 28 and 36 points last weekend, after scoring only 22 in the previous three games combined.
◗ Dec. 3, Florida State at Indiana
Smell that? It's Hoosiers home cooking. They still haven't left Bloomington this season. The only traveling they've done is the occasional extra step on dribble penetration. And consider these numbers: 315, 265, 281, 291, 227, 87, 206. Those were the KenPom computer strength rankings when the week began of Indiana's first seven opponents. Which is one reason an IU team that was 204th in the nation in scoring last season was No. 3 as of Nov. 26.
OK, maybe an early pastry cart for a schedule is not the worst idea. Archie Miller has a greenish bunch he's trying to fit together in a puzzle, trying this piece and that one. You call tell by the stat sheet. After six games, 11 Indiana players were averaging more than nine minutes, and nine had scored in double figures at least once. Justin Smith had taken more shots than anyone and that was only 57 in six games. It portrayed a team very much a work in progress. But the free throws were going in for a change—327th in the nation last season, 51st this year when the week began—and the victory total was climbing.
"You have a lot of different combination of players in there," Miller said this week. "You've got a lot of inexperience playing together. So, I think over the course of time, obviously we're getting better from game one. Are we where we need to be? No. But we need to get there a little bit quicker."
Sooner or later, the next step must be taken against a slugger from the power leagues. That comes Dec. 3. Then we'll know more about these Hoosiers.
◗ Dec. 3, Loyola Chicago at Ball State
It's a chance to see the latest installment of that ongoing drama at Ball State: shooting a free throw. After the Cardinals went 9-for-26 from the line against Northern Kentucky, they were nationally ranked No. 350 in free throw percentage. Before you ask, that's last on the NCAA Division I list.
They were much better the next game against Howard, and if they do anything from the line, they can be tough to beat. They lost by four points at Evansville and were 6-for-15 and lost by 2 at home to Northern Kentucky after that foul line brick-a-thon. With a few more free throws, they could have been 6-0 instead of 4-2.
Loyola is not what it was a couple of years ago, but still. How often does a program with a recent Final Four bid show up in Muncie? By the way, you get more native sons for your buck if you go to a Ball State game. Nine players on the roster come from within an 80-mile drive of campus. Seven are former Indiana All-Stars.
◗ Dec. 4, Virginia at Purdue
Where were you on March 30? The Cavaliers arrive in West Lafayette 248 days after the crime—the Final Four bid they heisted right out of Purdue's hands in the last seconds. Here's another reason for the Boilermakers to bemoan what happened: They are 23-1 since last year when shooting better than the opponent. Know what the one exception was? Yep. March 30.
The top three Virginia scorers from last season won't be in Mackey Arena, but then again, neither will Carsen Edwards. It's a new spread-the-load Boilermaker team, which is why four different players led in scoring the first four games. The same number of players led Purdue in scoring in 36 games last season.
But some things don't change, such as the boisterous welcome Mackey gives any visitor. Purdue is 58-3 in its last 61 games in front of the Paint Crew. The Boilermakers still thrive on such things as second-chance points and points off turnovers—extra possession points, they call them—where they have a gaping 146-73 advantage this season. Big bodies still roam the paint. Put Matt Haarms and Trevion Williams together and you get 19 points a game, 67% shooting and 14 feet of post player.
Beating Virginia wouldn't exactly be revenge. That could never make up for March 30. But it'd do wonders for Purdue's development.
◗ Dec. 7, Florida at Butler
The non-conference winning streak at Hinkle Fieldhouse is now 55 games, second-longest in the nation. That's about 12 years behind Duke's staggering streak of 150, but No. 2 in anything isn't bad. Plus, it has been extended this season with quality wins such as Minnesota and Morehead State.
The Bulldogs looked pretty good against Missouri this week in Kansas City, too. But the Gators are another level up, having just won the Charlotte Classic. They're the biggest threat to the streak in some time.
On Nov. 30, the Old Oaken Bucket will know its home for the next year and the regular football season will be over. Basketball, you have the floor.•
__________
Lopresti is a lifelong resident of Richmond and a graduate of Ball State University. He was a columnist for USA Today and Gannett newspapers for 31 years; he covered 34 Final Fours, 30 Super Bowls, 32 World Series and 16 Olympics. His column appears weekly. He can be reached at mjl5853@aol.com.
Please enable JavaScript to view this content.