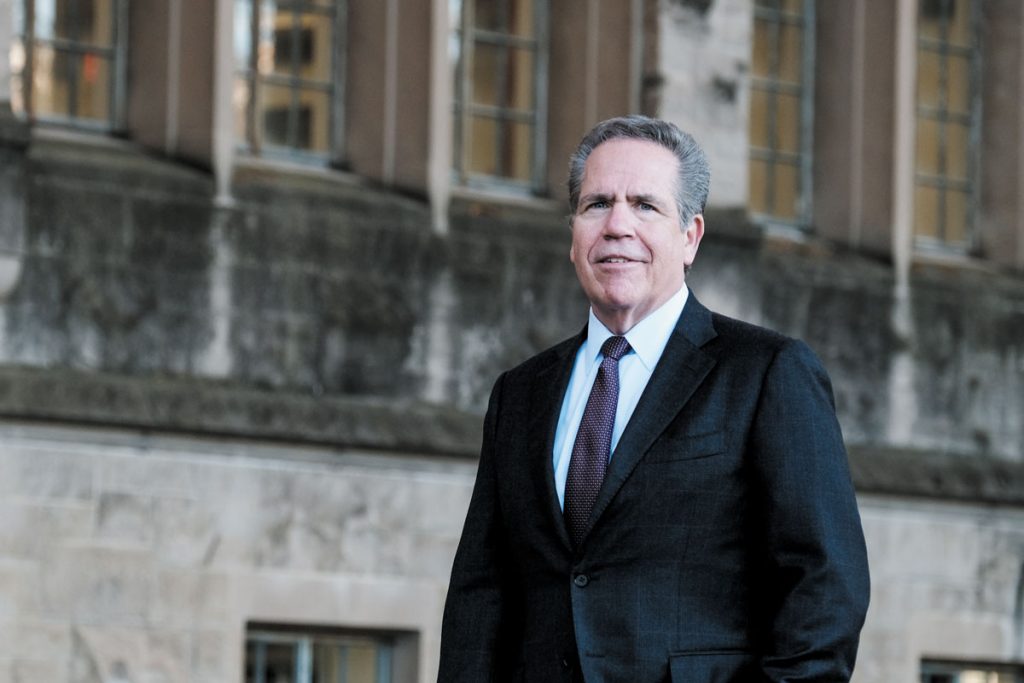 James Danko's career in academia started with a book: "The Insider's Guide to the Top 10 Business Schools."
It was the late 1980s and Danko—now Butler University's 21st president—was getting antsy in his day job running a company he'd launched. He wondered what it would be like to get an MBA from one of the best business schools in the country. He already was taking courses at his undergraduate alma mater, John Carroll University, when he bought the book. Danko read it dozens of times before he started applying to the recommended schools.
Some of those schools rejected him. Getting in was harder than he expected. At 37 and with nearly two decades of experience running a Cleveland medical equipment business he founded, he didn't fit the typical profile of a student pursuing a master's degree. But University of Michigan accepted his application. He already had a wife and a young daughter, plus a business to operate, so he decided Ann Arbor—which was only a 2-1/2-hour drive from home—was the right fit.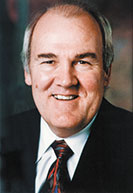 Today, the book sits on a shelf in his Jordan Hall office at Butler—a reminder of where he's been. That journey started when he enrolled in hometown Cleveland's John Carroll following high school. But Danko dropped out after only a year to launch his own business.
It was several years before he returned to school, opting to get a bachelor's in religious studies. Another decade passed before he considered an MBA and then joined academia. And he never received a doctorate—a degree many university presidents carry.
It's that unusual path into higher education that made Danko stand out when Butler University trustees were searching for a replacement in 2010 for then-President Bobby Fong.
The university was looking for someone different from the traditional president of a midsize college—and Danko fit the bill—Keith Faller, a longtime trustee, told IBJ.
"He stood out," Faller said. "He was so much more outstanding than the other candidates we interviewed."
Last month, the university's board voted to extend Danko's contract another four years, a reflection of their satisfaction with the job he's done.
Under his leadership, Butler has been ranked No. 1 by U.S. News and World Report among Midwestern regional universities and No. 1 in the Midwest for most innovative schools for five straight years. The university has undertaken massive capital projects—constructing and upgrading buildings—and Danko successfully lobbied for the university to be part of the Big East athletic conference.
Entrepreneurial spirit
Danko says he's always been a bit of an entrepreneur.
He was 10 years old when he started a grass-cutting business, tucking the money away in savings. It was a job he kept for years, serving customers all over Cleveland. Then, at 15, he wandered down the street to a house where a family-owned medical-device company operated. He asked if the owner needed any help. He was hired to sweep floors and wash windows, but over the years, he learned the business quite well, he said.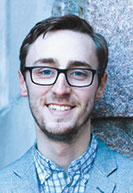 When he went off to college, he decided to study business—it made the most sense, after all.
But as he was preparing to begin his second year of college, the owner of the company he worked for died unexpectedly. Since Danko knew the company best, the family asked him if he would consider suspending his education to run the business.
His mother wondered whether he was out of his mind, he recalls. His father was more supportive, recommending Danko inquire about an option to purchase the company. He had plenty of savings from his years of cutting grass, and his parents offered to take out a second mortgage on their home to make up the difference.
Before long, Danko had decided to postpone his education and was negotiating with the family to purchase the company while also negotiating to buy the property where it operated since the space was leased. He was worried the company would be homeless when the lease eventually ended.
Negotiations for the company fell apart only after he had already purchased the property. So, at 19, he started his own company, Exercare Corp., selling surgical supplies. Danko operated the business for nearly 18 years, expanding it over time to include corporate and home fitness equipment, exercise rehabilitation and orthopedic products.
But just as he was preparing to begin his MBA long distance, he was approached about selling the company. The timing seemed right. Even though the business was flourishing, he said, he was getting restless. He sold Exercare in 1990 and packed up his family and moved to Ann Arbor to begin his master's program.
Dive into higher education
Between his first and second years at Michigan, the business program underwent changes as the school added hands-on, experiential learning.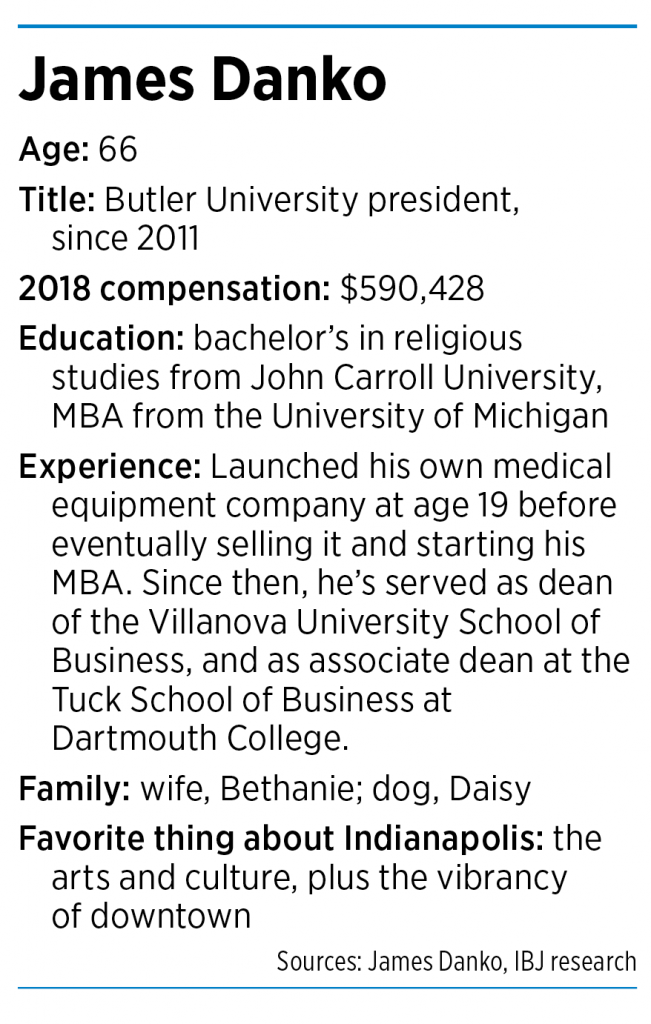 Students were assigned projects in which they had to solve problems facing real companies. The university hired Danko—even while he was a student—to lead those projects, and he brought on 66 companies, including Motorola, for students to work with.
Students largely focused on process improvements, but the companies were impressed. Motorola, for example, offered every student assigned to its project an internship. A couple were then offered jobs.
About the same time, Danko began considering whether he wanted to get his doctorate degree. His goal, he said, was to become dean of a business school—a prospect a mentor told him wasn't likely to come to fruition. Ultimately, he decided not to bother.
Over the next few years, Danko served in myriad leadership roles at universities across the country before eventually landing a job as associate dean of the Tuck School of Business at Dartmouth College. Five years later, in 2005, he was named dean of the Villanova University School of Business.
Under his leadership, Villanova's business school was ranked among the nation's top 20 undergraduate business programs and donations more than quadrupled.
"My first couple of jobs in academia, they're kind of not traditional, just like my decision at age 19 to drop out of college and start a business," Danko said. "It really does turn out to be the tale of the path less taken."
When Fong left Butler after its men's basketball team's two consecutive trips to the NCAA championship game spiked the school's name recognition, trustees began looking for a president who could grow the student body while increasing giving, Faller said.
They also sought a candidate who could further develop the school into a nationally recognized university.
Danko had put Villanova's business school on the map, Faller said. He was the stand-out candidate.
"We felt that the combination of solid academic experience, plus a business entrepreneurial background, was what Butler was looking for at the time," he said.
But Danko had big shoes to fill. Fong was beloved by students and had already helped raise the school's profile.
Danko said he saw an alignment between what the search committee was looking for in a president and his own ambitions.
"Universities mostly find the president that they need and want at a point in time," he said.
Big impact
Hired in 2011, Danko led the school through the Butler 2020 strategy and has since launched one for the next decade: Butler Beyond. With the strategy comes a $250 million fundraising campaign, the university's most ambitious yet. The campaign raised $171 million from 27,000 donors during its quiet phase.
Two of the past three years have ranked as the school's most successful fundraising years ever. Danko credits that to the success the university is seeing.
"People are willing to invest in a winner," he said.
The university also joined the Big East athletic conference and has topped U.S. News & World Report's list of best regional Midwestern universities for two consecutive years. Applications have increased and so has the caliber of students being admitted.
Beyond those accolades, the university has added a number of programs and majors and has undertaken several significant construction projects, including the Lacy School of Business building that opened this year (which came with a large donation from its namesake, Andre Lacy) and the recent groundbreaking on a $100 million renovation and expansion of its science facilities.
The board seems to appreciate the track record. Danko's first contract renewal came in 2015, when trustees agreed to extend his stay through August 2020. Last month, they extended it through August 2024.
"He has strong buy-in from the trustee group, and we're very excited he signed on for another four years," Faller said. "He's really accomplished a lot."
He's also popular with students, said Butler's student body president, Sam Varie, a senior.
Each year, Danko and his wife, Bethanie, invite students into their home for Halloween, where they serve cookies and cider. The first year, the event drew about 50 students. This year, more than 500 came through the door.
Bethanie used to make all the treats herself, Danko said, but the event has grown so big, they have had to bring in the university's catering service.
Varie said the event is a great way for students to engage with the Dankos and get to know them.
Danko also can often be found walking his dog, Daisy, on campus. The president is approachable because he's "always in great humor and in great spirits," plus Daisy makes it easy to strike up a conversation with him, Varie said.
He's also willing to have challenging conversations and admit when the university has fallen short, Varie added.
Both Faller and Varie said Danko's successes can be credited to the people he surrounds himself with. He's hired outstanding leaders he empowers to support student success, Varie said.
Asked whether he'd commit to Butler beyond 2024 (the average university presidency is about 6-1/2 years, well below the 13 years Danko will have under his belt in 2024), Danko said he doesn't see himself going anywhere else.
He describes himself as restless but said, in his Butler position, there's always a need to keep moving.
"I can't believe how much more there [is] to be done," he said. "I wake up every morning feeling like we're falling behind."•
Please enable JavaScript to view this content.