A historic boxing robe from Muhammad Ali's career is the newest addition to Jim Irsay's collection of cultural artifacts.
Irsay, owner of the Indianapolis Colts, placed a winning bid of $365,000 Saturday for the robe Ali wore before his first-round knockout of Sonny Liston on May 25, 1965.
Known by his given name, Cassius Clay, through the first 20 bouts of his professional career, the iconic boxer made his in-ring debut as Muhammad Ali when he faced Liston for the second time. Their 1965 bout in Lewiston, Maine, followed a 1964 fight in which Ali became the world heavyweight champion.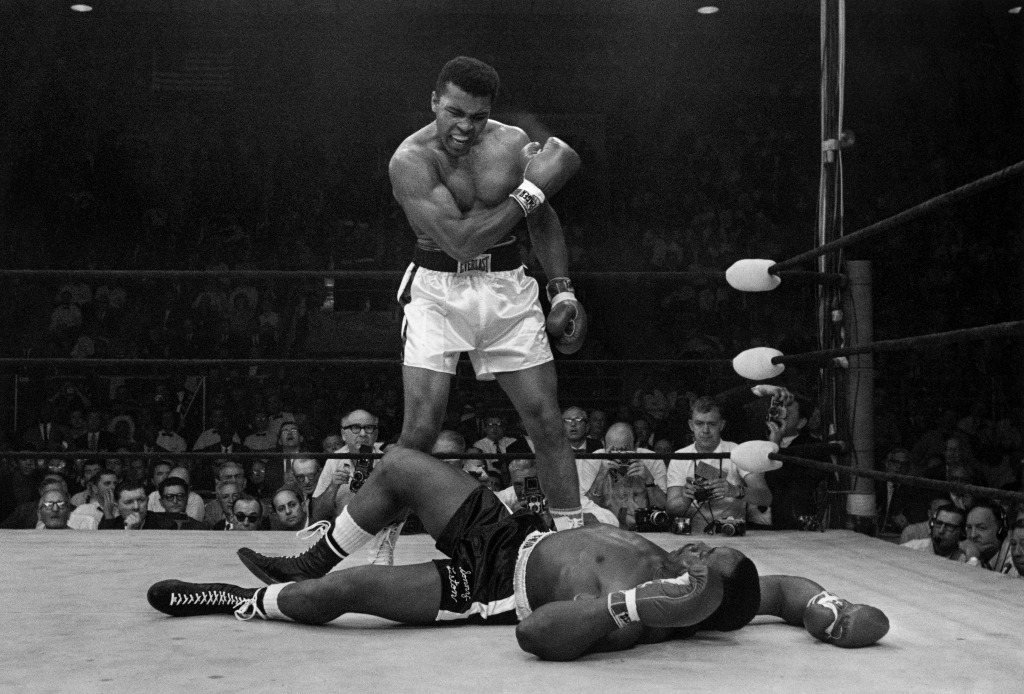 Shortly after beating Liston the first time, Ali joined the Nation of Islam and unveiled his new name.
The white terry cloth robe, featuring "Muhammad Ali" embroidered in red, was sold via New Jersey-based Goldin Auctions.
"Muhammad Ali was not only one of the greatest athletes the world has ever known, but he also was a trailblazer for so many across our country and world," Irsay said in a prepared statement. "Anything used in the ring by 'The Greatest' is special. But this robe represents a pivotal moment in his career when he was criticized for standing up for religious freedom and against racism and bigotry. I can't think of anything more important then or today, and I'm proud to add this piece to my collection."
The Robe Muhammad Ali Wore Before His Second Sonny Liston Fight Could Sell for $500,000 https://t.co/b2XSHk5zkW via @RobbReport

— Ken Goldin (@KenGoldin) January 18, 2022
The Jim Irsay Collection already included Ali's shoes from his 1975 "Thrilla in Manila" bout against Joe Frazier.
High-profile guitars, including instruments once owned by Paul McCartney, Jerry Garcia and Bob Dylan, are a component of Irsay's collection. He also owns items such as Jack Kerouac's "On the Road" scroll and the original 1777 Continental Congress proclamation designating Thanksgiving as a national holiday.
Irsay presently is considering locations for a permanent museum to display his collection. His "world tour" of temporary exhibitions recently made stops in Nashville, Tennessee; Washington, D.C.; and Austin, Texas.
According to the Jim Irsay Collection website, exhibitions are planned in Indianapolis, Las Vegas, Los Angeles, Paris, Rome and London.
The boxing shoes worn by Muhammad Ali during the Thrilla in Manila, the final boxing match between Muhammad Ali and Joe Frazier on October 1, 1975 for the World Heavyweight Championship. Ali won by TKO after 14 rounds, in one of the best and most brutal fights in boxing history. pic.twitter.com/gpZvBDraYN

— The Jim Irsay Collection (@IrsayCollection) February 4, 2022
Please enable JavaScript to view this content.