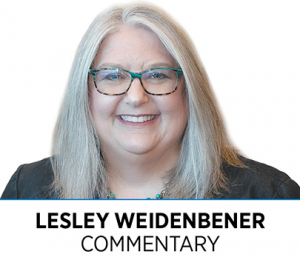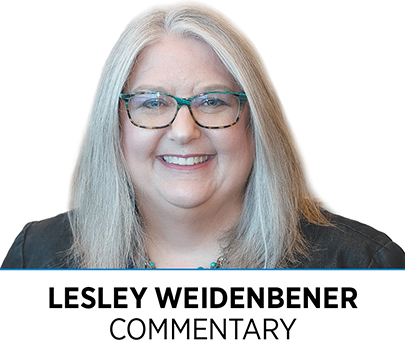 Attorney Angela Freeman was just finishing up a term as president of Women & Hi-Tech last summer when then-IBJ tech reporter Anthony Schoettle suggested he write a profile about her.
"I don't know," I told him. "She's finishing her term, not starting. What about the new president? Wouldn't that be more interesting?"
(OK. You should really think of this dialogue like a docudrama. My memory is not actually this good, but it really went something very much like this.)
Schoettle persisted, as good reporters do. "Angela is a former molecular biologist and now an attorney … ," he started telling me.
Wait, what?
Yeah, he explained. She grew up in a rural Kentucky town, earned a master's in molecular biology and took a job at Eli Lilly and Co.
I was definitely intrigued.
Then, Schoettle said, after a series of promotions and speaking opportunities, Freeman opted for law school and took a job with Barnes & Thornburg, where she started practicing intellectual property law and became involved in the tech industry.
"I think she'd make a great story," he said.
Of course, he was right. The story published on the front page of IBJ and at IBJ.com on June 26, 2020, which began a series of interactions between IBJ and Freeman that led Publisher Nate Feltman to ask her to host IBJ's new podcast about diversity and inclusion in the central Indiana business community.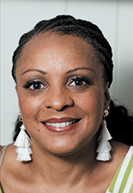 It was a no-brainer decision. Freeman had appeared as a guest on the IBJ Podcast last summer and then was a panelist at IBJ's Technology Power Panel earlier this year.
She is sharp, funny, outspoken and, maybe most important, an advocate for the things she cares about—notably the advancement of women and people of color.
"You'll never see Angela sit silent. You will always hear her voice," Linda Calvin, an Ivy Tech Community College leader and Women & Hi Tech member, told IBJ. "And we'll be better for it."
Freeman earned kudos as a diversity champion at Lilly and won the company's Chairman's Ovation Award, a global diversity award. The winners participated in a roundtable discussion with then-CEO Sidney Taurel.
"Most of the people at the roundtable were at the VP level. I was a lab rat," Freeman told Schoettle. But she didn't shrink from the opportunity. "There were a couple of things I wanted to tell him."
And so Freeman was a natural choice for IBJ's new podcast, which we named "The Freedom Forum with Angela B. Freeman."
The first episode—which features Kelli Jones, co-founder of the Be Nimble Foundation and Sixty8 Capital—will drop on Aug. 25, but you can subscribe in advance at ibjfreedomforum.podbean.com/.
What I loved most in the first episode is the discussion between Freeman and Jones about the business case for diversity—or rather their decision not to dwell on the business case. "If you're still talking about the business case [for diversity], you're behind the ball. The data is out there," Freeman says.
Instead, they talk about the importance of providing venture capital to firms that might otherwise be overlooked—in part because the decision-makers in the room might not understand the cultural importance of a product or service the firm is pitching.
It's a fascinating conversation, and I hope you tune in. Watch IBJ.com for more information and sign up for an email that will bring new episodes to your inbox each month.•
__________
Weidenbener is editor of IBJ.
Please enable JavaScript to view this content.