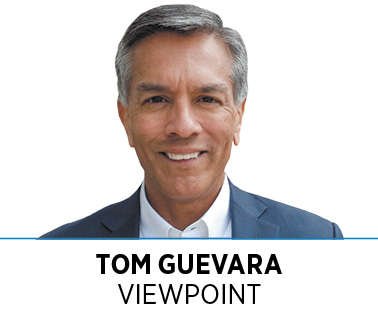 Focusing on economic recovery while responding to a pandemic is especially difficult. Yet civic leaders must find a way to plan for economic recovery if their communities are to bounce back from this viral threat.
There's no playbook for the economic recovery that follows a pandemic. But drawing on my federal agency experience helping economically distressed areas and now leading an institute helping communities make better economic decisions, here is how leaders can create an economic recovery plan.
They must first understand their community's economy and its capacity to rebuild. Economic sectors are interdependent. Strategies focused on one sector—such as retail establishments—may or may not help other sectors. Plans also must address significant current vulnerabilities in supply chains and not allow innovation to be buried under the falling rubble of our current economy.
Leaders can borrow the Federal Emergency Management Agency's disaster recovery approach for localized assessment, planning, implementation, and post-recovery evaluation to organize their planning and support for business recovery efforts. FEMA does not dictate local policies but helps create a system to achieve local policy objectives. FEMA creates multi-agency teams to build a solid human infrastructure first, then coordinates response and recovery efforts to address complex problems requiring diverse expertise.
These teams can gather good data and assess needs carefully while not relying on anecdotes for critical decision-making. All economies include both businesses that only sell locally and those that sell outside their region, which generally provide higher incomes to owners and employees. While saving our favorite local brewpub is important, it may be just as, or more, important to provide resources to save a local manufacturer selling across the country and world.
Make sure the right money goes to the right businesses. Regional and local funds may be more effective in helping small businesses because their needs are a better match to local resources. Community leaders can help large corporations if they need technical assistance to adapt to new economic realities, but local resources usually aren't large enough to meet capital needs.
When envisioning our future economies, leaders must ask foundational questions to develop their recovery strategy.
◗ What will the new economy and Fourth Industrial Revolution look like, and how can we adapt?
◗ How will supply chains be affected? If you have a large local employer, will newly uncovered supply chain vulnerabilities force reconfiguration that impacts regional businesses and their suppliers?
◗ How will we fund long-term growth for innovation and local start-ups? R&D investment and innovation support for start-ups was already lagging in the U.S. While lower interest rates have made more money available for lending, that does not guarantee money will flow to entrepreneurs.
Local recovery planning has to be multi-dimensional in identifying not just current survival needs but also long-term growth and competitiveness needs. Leaders must identify these needs now so that the solutions become part of the permanent landscape of any community striving to thrive after this recession.
Some communities will flourish coming out of this—others won't. The ones that rise to the top are innovating first around keeping their communities healthy and informed, then thinking about how they will re-position themselves in the global economy.•
__________
Guevara is director of the Indiana University Public Policy Institute and former deputy assistant secretary at the U.S. Department of Commerce's Economic Development Administration.
Please enable JavaScript to view this content.