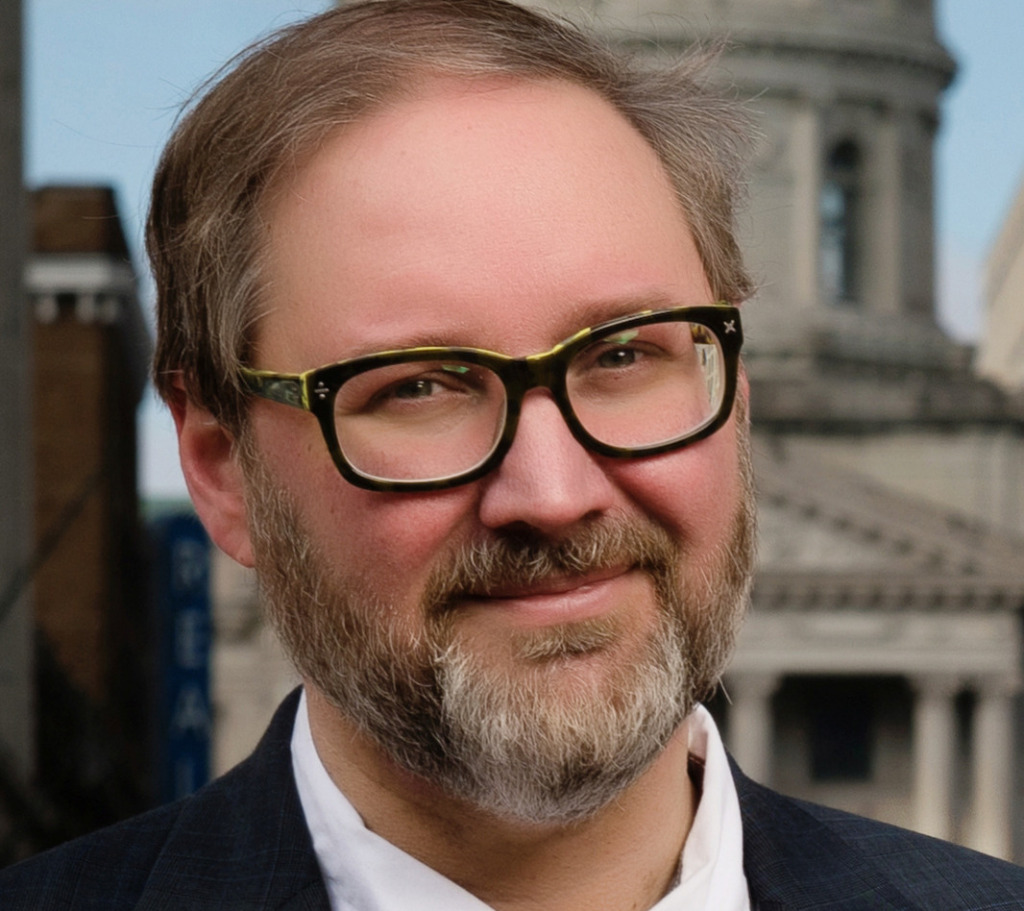 Clif Marsiglio, a self-described progressive Democrat, has joined the field for Indianapolis mayor.
Marsiglio filed to run earlier this week. He will face incumbent Mayor Joe Hogsett, State Rep. Robin Shackleford, and consultant Gregory Meriweather in the May 2 Democratic primary.
Marsiglio works as a data analyst at IUPUI and serves on several local not-for-profit boards.
He will use his experience to create data- and evidence-based solutions, he told IBJ. At the top of his priorities is public safety.
Marsiglio is on the board of directors for Citizens Alliance for Public Safety, a not-for-profit that seeks to "blur the line between the public and the public safety professionals who serve them," according to the organization's website.
In his work with police officers as part of the Citizens Alliance, Marsiglio said he sees frustration with the Hogsett administration.
His approach to public safety would involve prioritizing more transparency, which would lead to more trust between communities and police.
"When you have a process that is so cloaked and veiled, no one trusts it," he told IBJ.
He also said that police shouldn't be the ones responsible for calls about mental health or homelessness.
Marsiglio, a near-east side resident, is on the board of the Holy Cross Neighborhood Association and the Near Eastside Community Organization Inc. He's also involved with Bike Party Indianapolis.
His work with Bike Party has taken him through different neighborhoods, and he said he's seen a decline in the vibrancy of the city.
"I want to see Indianapolis livable," Marsiglio told IBJ. "I want to see it walkable. I want to see it drivable."
Marsiglio previously ran to represent House District 100 in 2020, but was beaten in the primary by current Rep. Blake Johnson. Johnson received nearly 75% of the vote.
During that run, Marsiglio told IBJ he'd underestimated the power and influence of the Marion County Democratic Party, and that he needs to fight harder this time.
This time around, he said he intends to focus a bit more on the failings of the current administration, while bringing along his experience in policy.
His campaign is also prioritizing ending the mental health crisis and improving the city's infrastructure.
Please enable JavaScript to view this content.