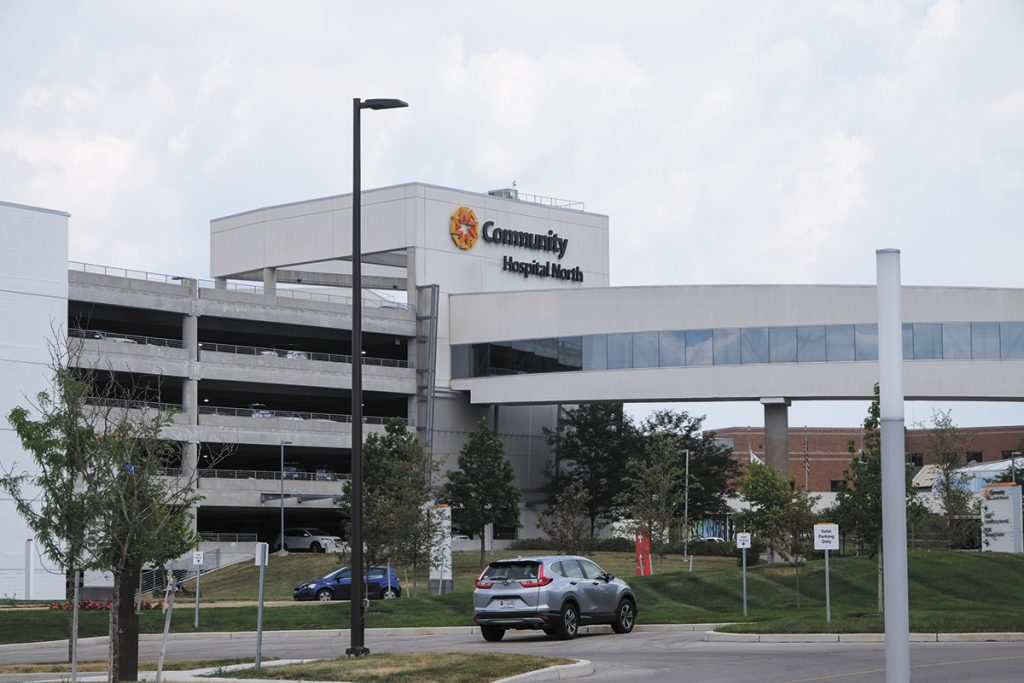 A federal judge in Indianapolis has tossed out Community Health Network's motion to dismiss a lawsuit by the U.S. Justice Department that alleges the hospital system engaged in a fraudulent scheme to keep patient referrals in its network.
U.S. Judge Richard Young ruled Oct. 20 that Indianapolis-based Community Health did not provide adequate legal reasons to throw out the case, and the matter can proceed.
"It is plausible that Community received payment to which it was not entitled and was thereby unjustly enriched," Young wrote.
Community Health declined to comment on the judge's ruling but said it is "committed to upholding the highest regulatory and ethical standards" in its business practices.
"We are confident we have operated and continue to operate in a legally compliant manner," Community Health said in a emailed statement to IBJ.
The federal government filed a False Claims Act lawsuit against Community Health in January 2020, alleging it engaged in a yearslong scheme to recruit physicians and pay them huge salaries and bonuses in return for giving referrals to hospital system for a wide range of procedures. That allowed it to improperly bill Medicare at higher rates.
In doing so, the government said, Community Health violated the Stark Law, which prohibits doctors from referring patients to hospitals and other facilities if the doctor might benefit financially, especially through the form of higher salaries or bonuses.
The setup, the government said, was brought to light with the help of Thomas Fischer, who served as Community Health's chief financial officer from 2005 until his sudden exit in 2013.
Fischer has said he was fired in retaliation for repeatedly asking questions about the large salaries.
The government has said that Community "aggressively recruited" hundreds of physicians, including breast surgeons, cardiovascular specialists and neurosurgeons, by offering and paying salaries that were significantly higher than what those physicians received in their own practices.
The lawsuit said Community had hired two outside firms to review the physicians' salaries. One of the firms, Indianapolis-based Katz, Sapper & Miller, concluded that the compensation was "staggering" and "high compared to productivity in all specialties and primary care."
The other, Chicago-based Sullivan Cotter, found that the salaries were above fair-market value, and needed to be below the 75th percentile of national benchmark salary data.
"Despite this guidance, Community set the physicians' salaries at the 90th percentile of national benchmark data," Young wrote. "Moreover, to induce a favorable opinion, Community did not provide Sullivan Cotter with accurate compensation information."
Community Health had argued for dismissal on the grounds that the Justice Department had failed to show the compensation paid to the physicians violated the Stark Law. It also argued that the False Claims Act was not a proper enforcement mechanism for the Stark Law.
Community also argued the government had continued paying Community since July 2014, when Fischer initially filed his whistleblower suit. Community said that was strong evidence that it was not violating the law.
The judge dismissed those arguments and said the government could proceed in its case.
The government is seeking to recover unspecified damages from false claims, payment by mistake, and unjust enrichment as a result of the health system's conduct.
The government filed its complaint in Fischer's lawsuit, originally filed under the whistleblower provisions of the False Claims Act, which allow private parties to file suit on behalf of the United States for false claims and to receive a share of any recovery. The federal government has since intervened and taken over the lawsuit.
Please enable JavaScript to view this content.