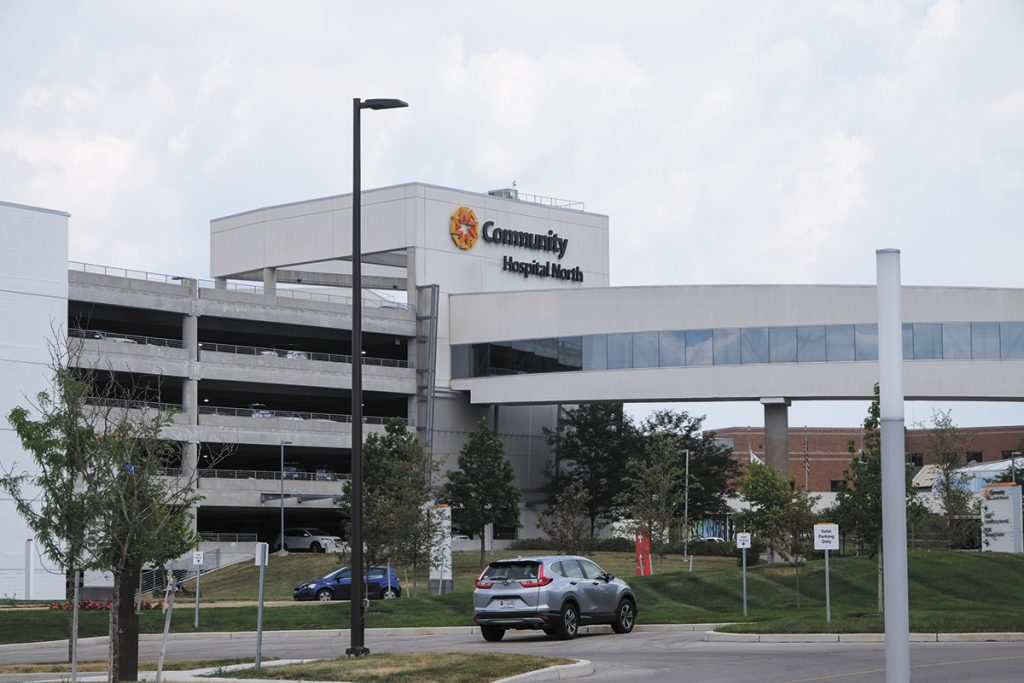 Community Health Network said Friday that income from operations dropped 48% to $52.8 million in the first nine months of the year due to the pandemic, compared to the same period in 2019.
The Indianapolis-based hospital network said admissions, patient days, emergency room visits, surgeries and outpatient visits with physicians all dropped during the period.
Its operating margin for the nine-month period was 2.7%, down from 5.2% for the same period a year ago.
"The decrease in operating margin as compared to prior year was due to COVID-19, which was declared a pandemic by the World Health Organization on March 11, 2020," the network said in its filing. "The pandemic impacted all the network's hospitals."
The network owns six hospitals in central Indiana, including Community Hospital North, its largest, in the Castleton area.
Hit hardest were outpatient surgeries (down 23%), outpatient visits with physicians (down 21%) and inpatient surgeries (down 15%).
"The fluctuation in volumes due to the COVID-19 pandemic was experienced consistently amongst the Network's campuses and/or service locations," the system said.
But virtual appointments with physicians via telemedicine soared from 1,121 appointments in the first nine months of 2019 to 327,432 in the same period this year, an increase of 29,000%
The network said it lost $29 million on investments during the first nine months of this year, as the economy and stock market sank.
Expenses rose about 2% during the period, due to higher outlays for protective equipment, lab testing and supplies.
Please enable JavaScript to view this content.