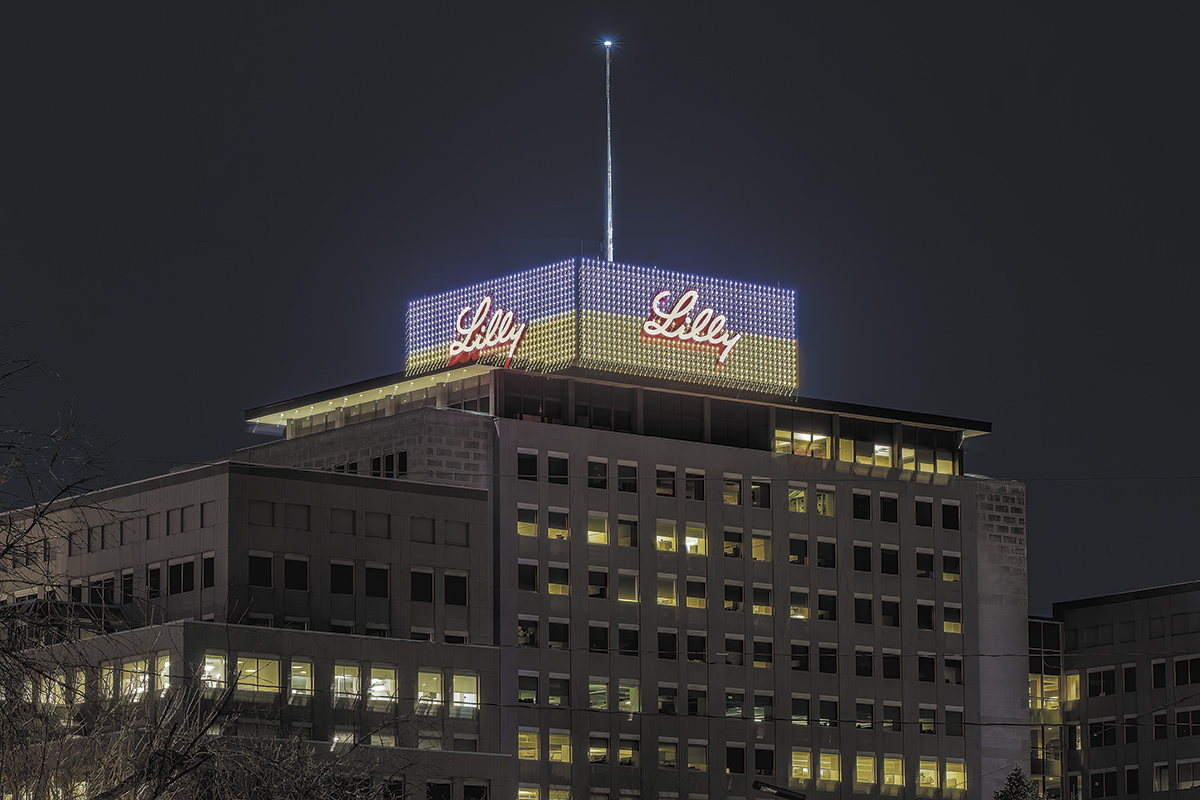 Russia's invasion of Ukraine has forced some Indiana corporations to ponder difficult questions in recent weeks—how to protect their employees and their business interests in those countries while also condemning the Russian government's actions.
Columbus-based Cummins Inc., Indianapolis-based Eli Lilly and Co., Warsaw-based Zimmer Biomet Holdings Inc. and Greenfield-based Elanco Animal Health Inc.—all of which have Russia-based subsidiaries—have been wrestling with the issue. So has Indianapolis-based agricultural company Corteva Inc., which has subsidiaries in both Ukraine and Russia.
The situation is still evolving, but two weeks into Russia's invasion of Ukraine, major area manufacturers were responding through a variety of actions.
Allison Transmission Holdings, which is based in Indianapolis and has no manufacturing in Russia, has stopped all sales in the country. Corteva—a producer of seeds, insecticides and herbicides—has paused new sales in Russia while it works to secure its assets in Ukraine. And engine-maker Cummins has halted most of its operations in Russia.
Cummins has done business in Russia for decades and has more than 700 employees there. It manufactures products in that country as part of a joint venture with Russian vehicle-maker KAMAZ Inc. The joint venture was signed in 2006, but the two companies have a business relationship that dates back to the early 1980s.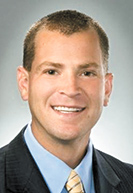 Cummins spokesman Jon Mills said the company deplores the Russian invasion of Ukraine. "We condemn these actions. We're horrified by the invasion and the damage it's going to cause."
The manufacturer has no employees in Ukraine, but said it is working with community organizations, especially in Romania and Poland, to determine how the company can help refugees from Ukraine.
Cummins is also working with the organization Global Giving, which has launched a Ukraine Crisis Relief Fund.
Mills said the company is "totally in compliance" with government sanctions against Russia, and its joint-venture contract with KAMAZ prohibits Cummins products from being used in Russian military and defense equipment.
At the same time, the company feels an obligation to support its hundreds of Russian employees and their families—everyday people who aren't involved in the invasion, Mills said.
"We're trying to minimize the impact on our employees there. They are part of the larger Cummins family," he said.
The medical-device maker Zimmer Biomet has employees in Russia, along with distributors in Ukraine and Ukrainian employees based elsewhere in Europe who have family in Ukraine.
Zimmer said its Russian operations were up and running as of Monday, "and we continue to monitor this fluid situation."
The company also said its foundation would make in-kind and monetary donations, and that its employees in Europe and across the world were raising money and collecting items to support Ukrainian refugees.
"We have customers, distributors and team members or their loved ones in both countries, and our focus is on maintaining contact with them and offering our support—including putting together a humanitarian aid package for Ukraine," Zimmer told IBJ via email.

'Still too early'
Other companies have made different decisions.
Corteva has subsidiaries in both Ukraine and Russia. The agricultural giant, which had been based in Wilmington, Delaware, since its spinoff from DowDuPont in 2019, last month named Indianapolis its new global headquarters.
By March 4, Corteva had already "paused all new commercial sales activities in Russia and Belarus," a company spokesperson told IBJ.
The company also said it has "committed financial and other aid" to help its Ukrainian colleagues and their communities and "taken steps to safeguard our research, commercial and production facilities in Ukraine."
The situation is still evolving, the spokesperson said. "It is still too early to understand how this complex and dynamic situation will evolve and to determine any near-term impacts on our business."
Ireland-based technology and business consulting giant Accenture PLC, which acquired Carmel-based Blue Horseshoe last year, announced on March 3 that it was discontinuing its business in Russia as a statement against the attack on Ukraine.
Accenture does not have a business presence in Ukraine.
The company's revenue in Russia totaled $120 million in the 2021 fiscal year—a small fraction of its $10.3 billion annual revenue.
"We thank our nearly 2,300 colleagues in Russia for their dedication and service to Accenture over the years," Accenture's statement said. "We will be providing support to our Russian colleagues."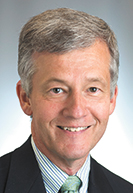 Companies will make different decisions about what to do in Russia and Ukraine based on a variety of factors, including the company's culture, leadership, history and products, said Tim Fort, a professor of business law and ethics at the Indiana University Kelley School of Business.
"Businesses are different—they're not monolithic," he said.
The size of a company's investment in a country weighs heavily in decisions, Fort said. If the investment is substantial, "it gets harder and harder to leave because you're walking away from a lot."
Companies that sell directly to consumers might be more motivated to make public statements or take actions because these companies are highly visible, Fort said.
"There's going to be an incentive to say something, because people are going to be aware of what you're doing," he said.
Businesses that sell to other businesses, in contrast, don't have the same degree of reputational exposure—though those companies might still want to make public statements or take actions in response to world events, he said.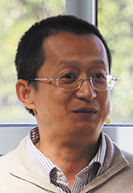 Chong Xiang, a professor of economics at Purdue University's Krannert School of Management, said it's also easier for a company to exit a market if it doesn't actually make its products there.
He offered the example of Apple, which announced on March 1 that it had "paused" its online sales in Russia and limited access to Apple Pay and other services there.
But Apple has no physical stores in Russia, and the products it sells in that country are imported from elsewhere.
In line with sanctions
Sanctions can also have an impact on a company's decision about operating in a country, Xiang said.
"Russia is under a long list of sanctions from the U.S., Europe and lots of other countries," Xiang said, and that list of sanctions continues to grow.
Given this reality, he said, cautious companies might decide to cease or pause their Russian operations because they don't want to run afoul of sanctions, even inadvertently.
"International transactions are a complex process," he said. "Lots of things are involved."
That's why Allison Transmission on March 3 decided to temporarily halt all sales and sales-related activities in Russia, said Branden Harbin, Allison's executive director of global marketing.
"We are a very conservative business," Harbin said. "We felt the most appropriate thing to do for our stakeholders, both internal and external, was to just suspend those activities," so as not to inadvertently violate any sanctions against Russia.
Lilly said it had closed its six-person office in Ukraine, but as of March 4, the company's 167-person office in Russia remained open.
"While we continue to do business in Russia, we are also committed to complying with EU and U.S. government trade and economic sanctions as well as restrictions on transactions with restricted parties," the drugmaker said in a written statement, adding that it is "committed to providing lifesaving medicines to patients around the world."
In a separate statement issued March 3, Lilly said it was donating $7.5 million worth of insulin and $1.8 million worth of the COVID-19 treatment baricitinib to two different U.S. not-for-profits doing humanitarian relief work in Ukraine.
The statement also said Lilly's corporate foundation was donating $500,000 to each of two humanitarian agencies doing work in the region, and matching employee donations up to an additional $500,000.
"We hope for an immediate end to the hostilities and a peaceful resolution to this crisis as soon as possible," the statement said.
The two countries represent a small fraction of Lilly's business. Revenue from Russia and Ukraine combined accounted for less than 1% of sales last year, the company said. Lilly's 2021 revenue was $28.3 billion.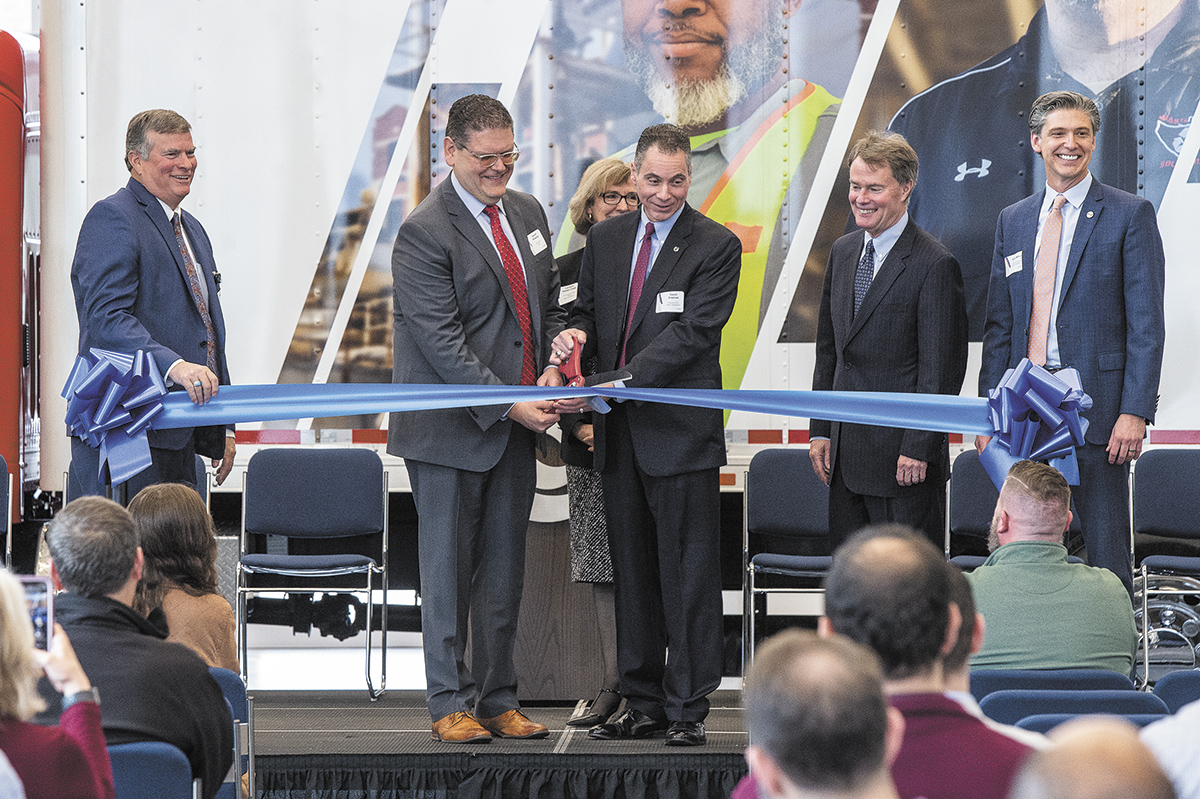 'A very dynamic situation'
Elanco, which makes animal food and medicines and has a subsidiary in Russia, said in a statement that it condemns the war in Ukraine and continues to supply veterinary medicines and care products to Ukraine, "within the possibilities of the rapidly evolving local security situation and in close alignment with our local partners. This is a very dynamic situation."
At the same time, Elanco said, it is supporting its customers and teams in Russia while also complying with government sanctions, "given the important role we play in the food supply chain," and that its corporate foundation will donate up to $150,000 to the European Food Bank Federation to help feed needy people in Ukraine.
Because the situation is evolving, it's too early to know the long-term impact of the sanctions, or whether corporate actions will have a lasting effect.
It's possible that conditions could bounce back once the conflict ends, Xiang said. But it's also possible that Russia's actions will create long-lasting fallout. He pointed to the example of Iran, which has been under foreign sanctions for decades.
"No foreign business is doing business in Iran these days, because of the sanctions," Xiang said.•
Please enable JavaScript to view this content.