It's like trying to put together the biggest jigsaw puzzle ever.
At the Marion County Public Health Department offices, more than 50 people man the phones, trying to track down everyone who has tested positive for COVID-19—then find out whom all those people have been in contact with over the past two weeks. Then, one phone call at a time, the workers try to reach all those contacts to warn them they have been exposed and ask if they've noticed any symptoms.
It's such a laborious, time-intensive task that the director, Dr. Virginia Caine, said she could use 300 more workers.
For every few people staff members reach, they run into a brick wall with others. Trying to trace all the names can be a futile task some days.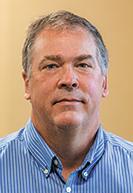 "Let's just say you're a bus driver who tested positive," Caine said. "I would have no idea who's been on that bus in the last 14 days."
Meanwhile, in Hendricks County, officials have assigned five nurses to make calls, and the health department is considering asking volunteers from the county's medical reserve corps to help. In Hamilton County, seven nurses are working the phones, trying to stay ahead of a growing caseload.
"We're just eating this elephant one bite at a time," said Barry McNulty, the Hamilton County Health Department administrator.
Across Indiana, local health departments have been scrambling to keep up with the job of tracking, one patient at a time, the spread of the virus that has already claimed the lives of more than 900 Hoosiers.
Called contact tracing, the effort is about to get a big boost from the state.
The Indiana State Department of Health on April 29 announced it would hand over the job of contact tracing for all 92 counties to a Virginia company, Maximus Inc., starting May 11.
Maximus will open a call center staffed with about 500 people trained by epidemiologists from the state health department. Call center employees will work remotely. The contract is still being finalized but is expected to cost Indiana about $43 million a year, said Dr. Kristina Box, Indiana's state health commissioner.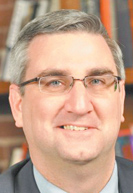 She said the call center would take the burden off local health departments and provide more efficient service using automated technology.
"This is the way we can stop the spread," Box said.
She said the workers will not need a college degree and will undergo video training provided by the American State and Territorial Health Officers, a professional association of public health officers.
Indiana selected Maximus after having conversations with seven companies already doing business with the state, Box said. Maximus, with about 34,000 employees, had revenue of $2.8 billion last year.
The workers will be backed up by medical and public health students, along with retirees, who will volunteer their time.
State officials say contact tracing is a vital part of Indiana's reopening its economy.
"It will be critically important," Gov. Eric Holcomb said at a press briefing on April 22. "It's part of our equation as we monitor where those numbers are. … And every step of the way, whether it's next Monday or 14 Mondays from now, this can be and will be a critically important part of that whole formula to get back into that new-normal routine way of life."
Record of success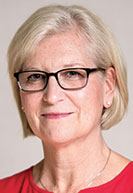 Contact tracing has worked around the world in curbing other infectious diseases, including measles, Ebola and tuberculosis. But it is a painstaking process with no shortcuts. After the cadre of tracers track down people who have been exposed, they walk them through dozens of questions and make sure they will isolate themselves if they test positive or notice COVID-19 symptoms, which include muscle pains, fever and sore throat.
Now, as Indiana is gearing up to lift its stay-at-home order, Holcomb sees contact tracing as a key piece of the effort to reopen stores, offices and factories. That's because many infected people can be asymptomatic carriers of the disease and expose others without knowing it.
State officials had talked for weeks about various options for helping county officials with contact tracing, and said they were exploring several options.
"As we go forward and want to open up more things and have more testing, especially when we start testing for immunity, we really and truly are going to need an army," Box said on April 15.
The army metaphor is an apt one, suggesting a huge force that can pitch in at critical moments. Other states are taking similar steps. California is trying to round up 10,000 people. It is beginning in San Francisco with 50 volunteer contact tracers, many with no health care background, including librarians and attorneys.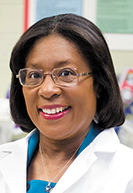 "This is our Dunkirk moment for people to play their part in this work, and there's also the understanding that we're going to need a new vision of public health if we're going to be able to address this," Mike Reid, an infectious disease specialist at the University of California at San Francisco told Politico, referring to the World War II battle in which hundreds of private British civilian boats aided in the successful evacuation of Allied troops from a French coastal town.
Massachusetts has assembled a force of about 1,000 contact tracers. Roughly 9,000 applied in the first 24 hours, and the job pays the rate of a federal census worker, $20 to $25 an hour, NBC News reported.
New York City said it plans to hire 1,000 workers to track coronavirus cases. It is hoping to recruit mostly seasoned public health workers, a competitive effort during a pandemic.
"If you have experience in the health care field, if you're ready to lend your talents to this fight, we need you and we need you right away," Mayor Bill de Blasio said on April 27. "We are hiring immediately, and we'll be hiring throughout the month of May."
On April 27, a group of former government officials called on Congress to authorize up to $12 billion to pay for the hiring and training of a contact tracing workforce of 180,000. Currently, the country has less than one-third that many workers to do contact tracing, according to a survey by National Public Radio.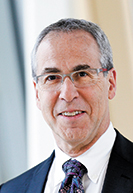 "The existing public health system is currently capable of providing only a fraction of the contact tracing and voluntary self-isolation capacity required to meet the COVID-19 challenge," said the letter, which was signed by 16 public health officials, including Andy Slavitt, former director of Medicare and Medicaid in the Obama administration, and Scott Gottlieb, a former U.S. Food and Drug Administration chief for President Trump.
Health care sleuths
For people who aren't experienced public health workers, the job can seem formidable. Each day, the state health department gives each county an updated list of positive cases.
It has been the job of the county health department to get in touch with as many of those people as possible. But just finding each patient can be an undertaking. Caine of the Marion County Public Health Department said the state information includes the patient's name, address and date of birth—but no phone number or email address.
That means a county nurse has to get onto a computer and examine hospital records by name and date of birth.
"Then I have to pray that I can go to the patient registration of that chart and try to get a phone number so that we can call that person," Caine said. "The process can take up to 45 minutes a person."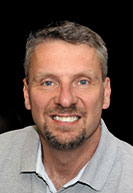 Another option is to send a form letter to the patient's address and wait a few days for that person to call back for an interview.
Meanwhile, dozens more cases come in each day, piling up in the health department. This Monday, Marion County got 130 new positive cases. On Tuesday, it got 154 new cases, pushing the total past the 5,000 mark.
In many cases, the job might be easy: one phone call to talk to a COVID-19-positive patient, then learn that the person has been staying at home with minimal contacts other than immediate family members.
But in other cases, the person could be an essential worker, such as a pharmacist or grocery clerk, and has interacted with hundreds of people, many of whom can't be tracked down. In those cases, the county might issue a public warning that anyone who visited those stores in recent days should be tested.
Yet despite the challenges, many physicians and epidemiologists say there's no substitute for contact tracing. The biggest reason: There is no treatment available yet, so the virus, if left unchecked, could continue to spread for months or years.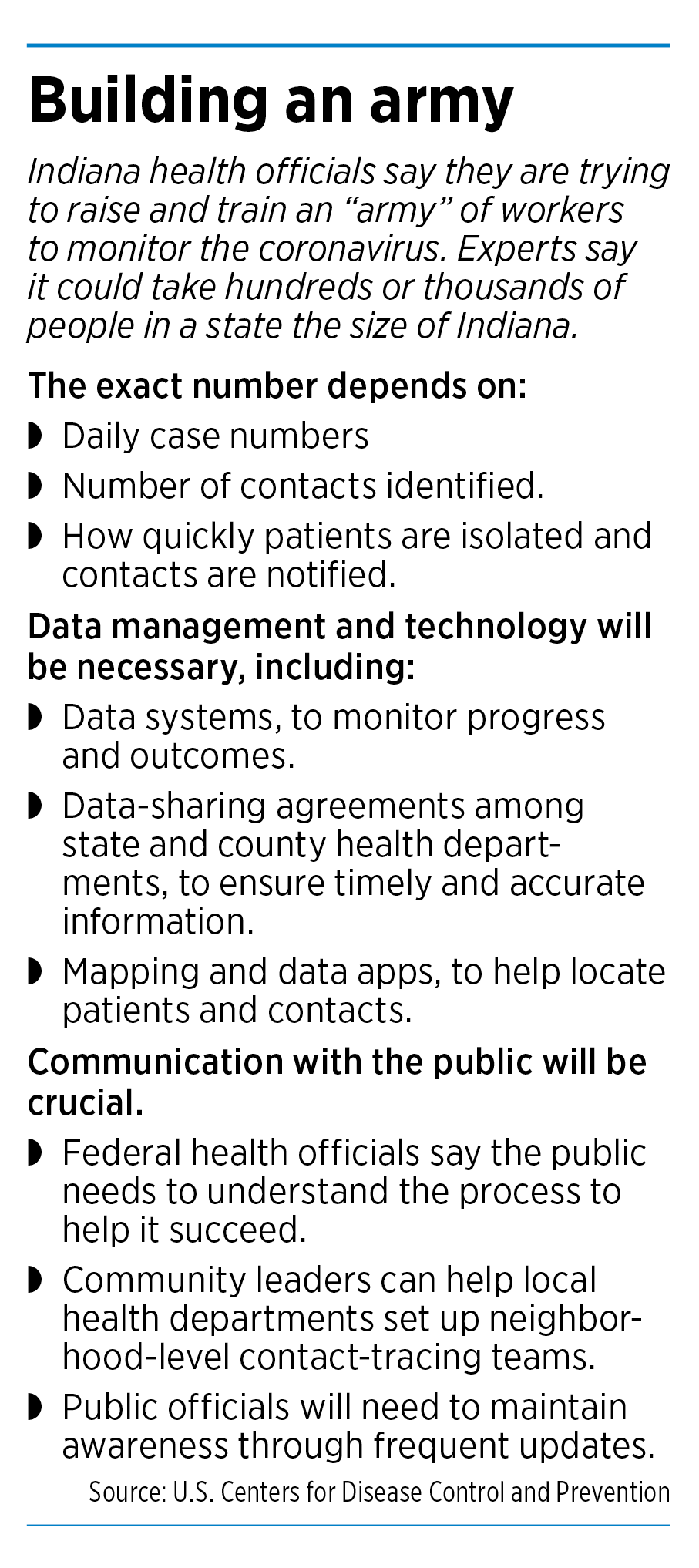 "We're all holding out hope for vaccines, but we don't have any around right now," said Dr. Jonathan Gottlieb, chief physician executive at Indiana University Health.
He added that patients with COVID-19—unlike previous respiratory diseases, such as Middle East Respiratory Syndrome (MERS) and Severe Acute Respiratory Syndrome (SARS)—are often contagious before they have symptoms.
"I use the image of the forest fire," said Thomas Duszynski, former epidemiologist for the Indiana State Health Department and now director of epidemiology education at the Fairbanks School of Public Health. "The sooner we can get to the fire when it's smaller, the better chance we get at putting our arms around it and stopping it from spreading."
The state health department said Maximus plans to reach out to all COVID-positive patients with an email and a text, asking them to phone the call center, which will be open 12 hours a day, seven days a week. When the patient calls in, Maximus workers will complete the initial phone interview, identify the contacts that need to be notified, then send a text or an email to each one. If the COVID-positive patient does not call within four hours, Maximus will call the patient.
"This centralized technology-based system will free our local health departments to connect with local individuals in isolation or quarantine with local resources that they may need to support themselves," Box said.
Gearing up
In recent weeks, county health departments had been assessing how to maximize their contact tracing firepower.
Krista Click, environmental health director with the Hendricks County Health Department, told IBJ before the hiring of Maximus was announced that she might use county health workers to assist her five nurses, and might turn next to the Hendricks County Medical Reserve Corps, a group of volunteers.
"We are also considering the possible availability of Indiana State Department of Health recruits if needed," she said.
Boone County said it has been able to keep up with the workload so far—a task made easier by the fact that most contacts of COVID-19 patients have been limited to immediate family members, and fewer than 200 positive cases had been reported as of Wednesday.
"Of course, given how fluid COVID-19 is, that could all change," said Clair Haughton, public health educator for the Boone County Health Department. "We're all keeping our fingers crossed that things continue smoothly."

In Johnson County—which has seen 645 cases, including 12 deaths at the Otterbein Franklin SeniorLife Community—public health nurses are busy contacting people who might have come into contact with any patient at the nursing home or elsewhere.
"Most people we talk to have been staying at home," said Betsy Swearingen, director of the Johnson County Health Department. "We walk through the questionnaire with them. So far, we're staying on top of it."
Cass County, north of Kokomo, has seen a huge outbreak in recent days—many of the cases tied to the local Tyson meat-packing plant. The county health department is testing more than 100 people a day, and so far, more than 1,000 have tested positive. The Cass County Health Department did not return emails or phone calls to IBJ.
Some health departments in central Indiana are counting themselves fortunate by comparison. But they acknowledge the situation could change overnight.
"We've been fortunate that we haven't seen what Cass County has seen, just a huge number of people all at once," said McNulty of the Hamilton County Health Department. "At the start, it was kind of overwhelming, but I think we've kind of gotten to the groove now and we're seeing, you know, that eight to 15 new cases a day and we're able to keep up with that."
Yet, once the stay-at-home order lifts, and people start coming into contact with dozens or hundreds of others every week, the situation will become unpredictable, he said.
"We really don't know what that's going to look like, as things start opening up," he said. "When the world starts going back, anything can happen."•
Please enable JavaScript to view this content.