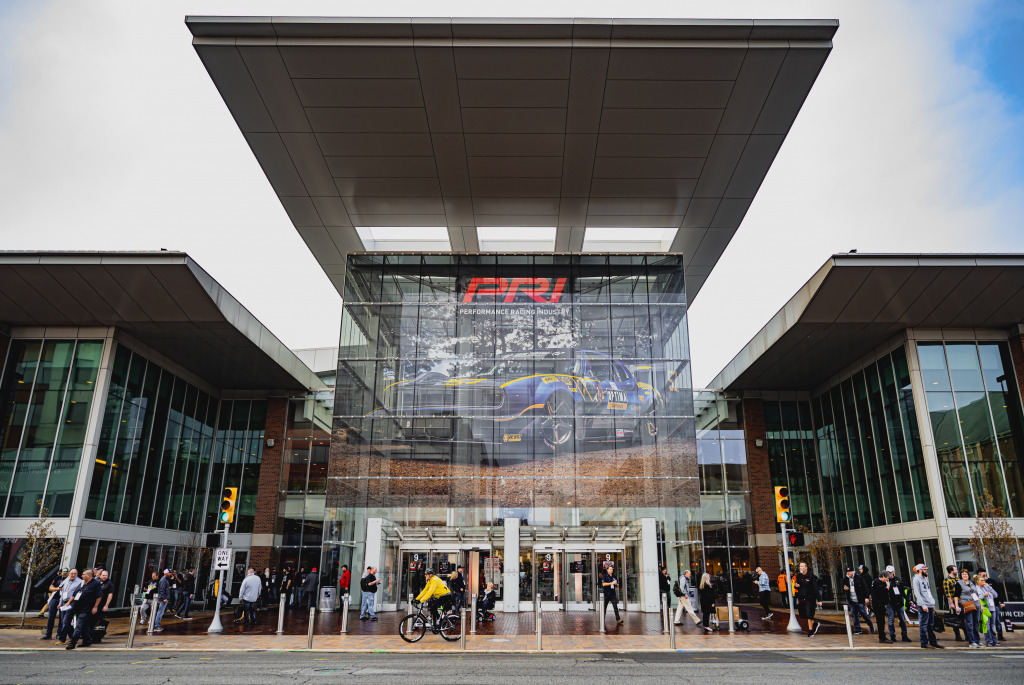 The public board that oversees the Indiana Convention Center, Lucas Oil Stadium and other Indianapolis sports venues expects to bring in more revenue than ever next year, after years of gradual recovery from the COVID-19 pandemic.
The Capital Improvement Board on Friday approved a $180.4 million budget for 2024, up from about $155 million budgeted in 2023 and $149 million in revenue the CIB realized in 2019, the year prior to the pandemic. Operational and tax-based revenue fell to $74.9 million in 2020, the worst year of the health crisis.
The CIB is expecting a 12.2% increase in revenue from hotel taxes and a 13% bump from food-and-beverage taxes. It also expects a 20% increase in taxes collected through downtown's professional sports development area, or PSDA.
But the CIB is also projecting a $55.6 million net deficit for the year—largely attributable to the $50 million in previously-received American Rescue Plan funding it will contribute to the convention center expansion project now underway at Pan Am Plaza. The CIB expects that deficit to be covered by reserve funds.
The 2024 budget calls for operating expenses of about $203 million, up 51% from 2023, largely because of costs associated with capital projects like the expansion. The CIB anticipates another $33 million in debt service, a nearly $10 million increase largely related to debt amortization.
Tax revenue, which accounts for about two-thirds of the CIB's budget, is expected to be about $141.9 million, or 12.6% higher than the 2023 budget. It is also about 24.4% higher than the 2019 figure of $111 million, with hotel, admissions, and food-and-beverage tax revenue all either meeting or exceeding that year's figures.
Operating revenue for the CIB, which clocks in at $38.6 million for 2024, edges the 2019 figure of $38.45 million. However, rental income is expected to come in just short of pre-pandemic levels, at $9.8 million.
Andy Mallon, the CIB's executive director, said while he's pleased the budget shows that the city's tourism industry is back on a growth trajectory, he believes the city would be realizing even higher revenue today had the pandemic not happened.
"It's great to be back on the curve, but we should have been higher, you know?" he said. "So, we still have [areas] to make up for as a result. We're continuing to push and trying to innovate."
The board is projecting modest increases to its personal services budget, including a potential 3% raise for all employees, an 8% increase for health insurance and a 15% increase for training courses related to management, diversity, equity and inclusion. It's also projecting a 3% increase to its supplies budget line.
As part of the 2019 agreement with Pacers Sports & Entertainment—which, among other things, promised hundreds of millions of dollars in upgrades to Gainbridge Fieldhouse—the operating subsidy for the FIeldhouse will decrease by $1 million in 2024, to $13 million. The CIB is also contributing $500,000 to the operations of the IU Natatorium, and continuing its contribution to the Indiana Sports Corp., another $500,000.
The CIB plans to focus on more cultural development opportunities in 2024. It also plans to continue funding Spark on the Circle next year, as well as providing support to the Indiana Black Expo. The agency also helps fund grants offered by the Indianapolis Arts Council and donates to programs like the Children's Museum of Indianapolis, the Indianapolis Zoo and the Indianapolis Symphony, among others.
As part of its capital budget, the CIB expects to replace chairs and lighting and upgrade certain concession areas—including new self-service options—at the convention center. The CIB is in the midst of other upgrades to the convention center, with the installation of video boards and digital signage in certain parts of the facility, as well as new carpeting throughout.
It also plans to spend $5.2 million to repair concrete and implement waterproofing at two parking garage it owns. Other minor improvements at venues like Victory Field, Lucas Oil Stadium and Gainbridge Fieldhouse are planned, as well.
Additionally, the CIB said Friday it is considering a replacement of the turf at Lucas Oil Stadium—something that last occurred in 2018.
Visit Indy will get a 10.4% increase to its budget contribution from the CIB for 2024, to about 14.85 million. It received its full contracted amount ($13.5 million) in the post-pandemic era for the first time last year, after taking a 20% reduction in the previous two budgets to help the CIB trim costs.
The sizable bump results from a $1 million commitment by the CIB to fund two new marketing strategies from Visit Indy, one for leisure travel and another focused on  enticing meeting and event planners. Each campaign is expected to cost about $500,000.
"This is really intended to be an incremental step, so we're filling out and trying to diversify our revenue" from the tourism perspective, he said. "So we're not so group dependent, and so we're able to help the hotels and businesses downtown fill in [schedule] gaps."
Chris Gahl, executive vice president of Visit Indy, said he was appreciative of the proposed increase to the organization's budget, and credited continued work with the CIB as key to recent successes in attracting major groups like the American Dental Association and the National Eucharistic Congress, and extensions from groups like Gen Con, which has committed to remain in Indianapolis through 2030, and Drum Corps. International, through 2033.
"We value our long-standing partnership with the CIB and appreciate their continued confidence in our team's ability to drive tourism forward," said Gahl. "This increase will unlock more robust sales and marketing programs in support of attracting more leisure visitors and conventions, perfectly timed with many opportunities in 2024 to invite visitors to our city."
The CIB is expected to have about $209 million in unrestricted reserves by the end of this year—double what it had at the end of 2022.
The budget still needs to be approved by the City-County Council.
Please enable JavaScript to view this content.