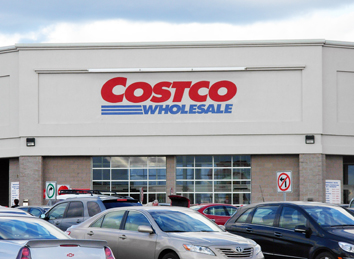 Costco Wholesale Corp. received approval on Tuesday from the Indiana Alcohol and Tobacco Commission for a beer, wine and liquor license for a potential store in Noblesville.
The Issaquah, Washington-based retailer wants to construct the store at the southwest corner of East 148th Street and North Pointe Boulevard—near the busy intersection of State Road 37 and 146th Street—according to the license application. Nearby businesses include Aspire Health Indiana, Index Corp. and Pickleman's Gourmet Cafe.
The Hamilton County Alcoholic Beverage Commission approved Costco's license application on Oct. 11. The application advanced to the state commission, which approved more than 70 other new applications Tuesday morning in Indianapolis.
A Costco spokesperson declined to provide information, saying the company does not comment on future warehouses until about two to three months in advance of opening. The company has not made any official filings with the city of Noblesville, according to a city spokesperson.
Costco has four stores in the metro area, with three in Indianapolis, at 4628 E. County Line Road, 6110 E. 86th St., and 9010 Michigan Road; and one store in Avon off U.S. 36 at 8816 Dr. Charles Nelson Drive.
Costco opened in 1976 under the Price Club name. The company now operates 839 stores worldwide, including 578 warehouse-style stores in the United States in 46 states.
To shop at the store, Costco customers must purchase annual memberships, which begin at $60.
The company employs about 304,000 full- and part-time workers and reported $222.7 billion in revenue for the 2022 fiscal year.
Costco's warehouse-style stores range from 80,000 to 230,000 square feet, with the average store occupying 146,000 square feet, which is about the size of three NFL football fields without the end zones.
A Costco store would bring more competition for bulk retailing to Noblesville. Massachusetts-based B.J.'s Wholesale Club opened its first store in Indiana on Oct. 1 at 13210 Tegler Drive at Hamilton Town Center.
Another Costco competitor, Sam's Club, has three local stores: 7235 E. 96th St. and 5805 Rockville Road in Indianapolis, and 1101 Windhorst Way in Greenwood. It also has stores in Bloomington, Columbus, Kokomo, Lafayette and Terre Haute.
Arkansas-based Sam's Club, a division of Walmart Inc., operates approximately 600 locations in the U.S. and Puerto Rico with an average store size of 136,000.
Please enable JavaScript to view this content.