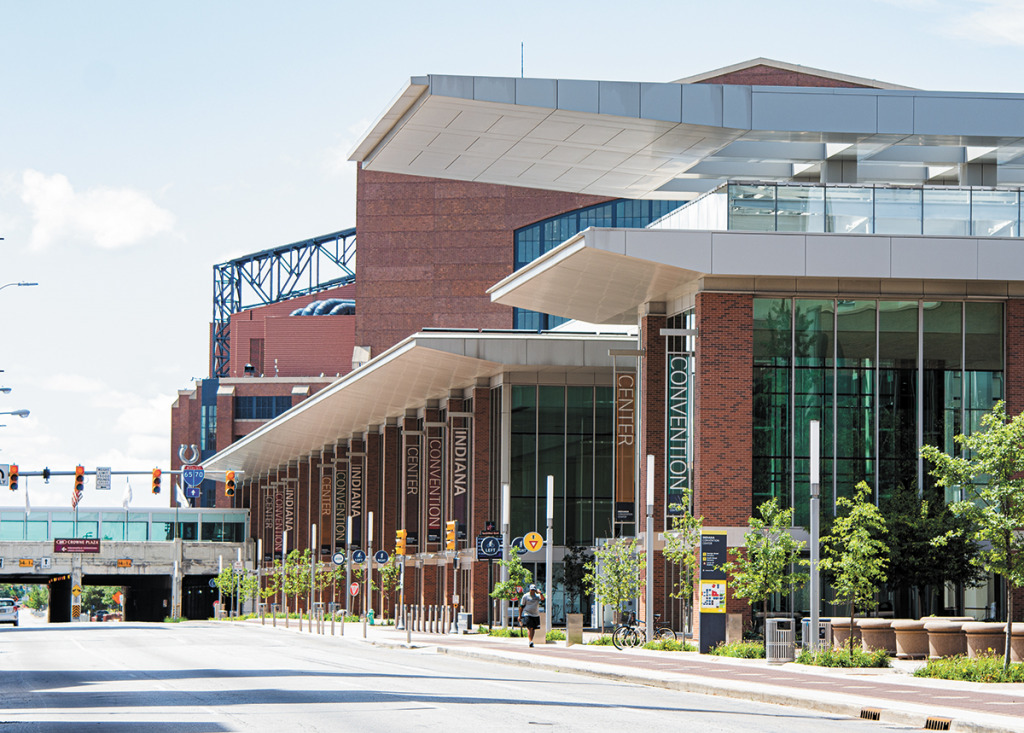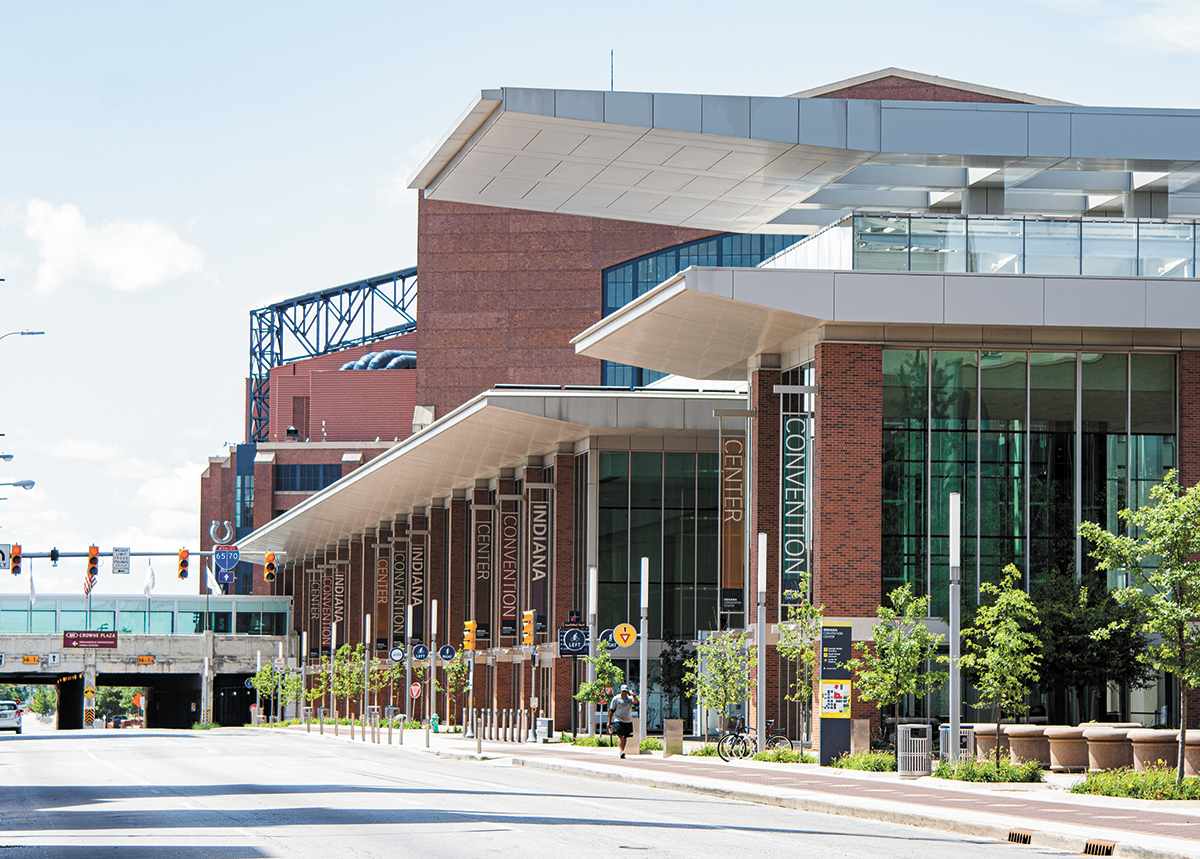 An Indianapolis City-County Council committee has advanced a proposal to issue up to $155 million in bonds to finance an expansion of the Indiana Convention Center.
The Metropolitan and Economic Development Committee on Monday voted 11-0 to forward a several measures related to financing the public portion of the Pan Am Plaza redevelopment project to the full City-County Council.
Kite Realty Group Trust plans to construct a publicly-funded, 300,000-square-foot addition to the convention center, plus two privately-funded hotels with 1,400 rooms on the site of Pan Am Plaza.
Kite acquired the 1,200-space parking garage beneath Pan Am Plaza for $30 million in March 2019 and plans to fully rebuild the structure while razing the remainder of the plaza for the convention and hotel project.
City leaders say in order to remain competitive with other convention cities, the city needs to expand its meeting space.
To finance the convention center expansion, the city plans to issue up to $155 million in bonds that would be paid back through tax-increment financing over 25 years.
TIF districts capture growth in assessed value, which generates increased property tax revenue to cover the cost of new public infrastructure.
The city expects debt service on the project to run about $10 million each year.  It will use increased property tax revenue from the first hotel, estimated to be about $4 million to $5 million annually, coupled with funding from the existing downtown TIF district, to pay off the bonds.
Annually, the city provides the Capital Improvement Board with about $8 million from the downtown TIF district for operations. A portion of that funding—about $5 million to $6 million—would be redirected to bond payments.
The bonds would only be used to pay for the publicly-owned assets of the convention center expansion, including the 50,000-square-foot ballroom, the covered walkway connecting the addition to the existing building across Capitol Avenue and infrastructure improvements on Georgia and Illinois streets.
Combined, those aspects of the project are expected to cost $125 million. The other $30 million would go toward capitalized interest, which would cover early bond payments and financing costs associated with issuing the bonds.
In committee, the project was supported by council members from both parties.
"This is such a giant opportunity for our city, and I am so excited about what we can do," Democratic Councilor Ali Brown said.
Councilor La Keisha Jackson said her only concern with the project is ensuring that the city's minority contracting goals are met, as that has been a challenge in the past.
Kite Realty Group has already committed to meeting the city's contracting goals for both the private- and publicly-funded portions of the project when construction begins in 2022.
The full council is expected to vote on the proposals next month. After that, the financing will need to be approved by both the Metropolitan Development Commission and the Indianapolis Bond Bank.
Please enable JavaScript to view this content.