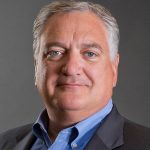 Charlie Smith, who has led Indianapolis-based oil refiner CountryMark Cooperative Holding Corp. as CEO and president for 17 years, plans to retire at the end of the year, the company announced Monday.
Matt Smorch, CountryMark's vice president of refining and logistics, will succeed Smith as president and chief executive in January.
CountryMark ranked as the state's ninth largest company in 2018, with $1.2 billion in revenue. The firm has more than 500 employees, including about 420 in Indiana.
"Our employees are what makes this company great, and I have been honored to serve them since 2003," Smith said in written remarks. "This isn't the end, but the beginning of a bright new future for CountryMark under a new leadership team."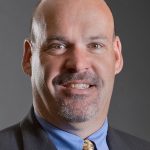 Smith, an Indiana native and Purdue University engineering graduate, held several energy-related jobs in Houston, Anchorage and Dallas with Atlantic Richfield Co. before becoming an executive with international energy consultant Muse Stancil & Co. in 1991. He joined CountryMark 12 years later.
CountryMark, a farmer-owned cooperative, operates a small refinery in Mt. Vernon and delivers fuel and oil products to dealers throughout Indiana, Illinois, Michigan, Ohio and Kentucky. More than 100 branded fuel stations in those states carry CountryMark fuel.
Smith has served on the boards for the Indiana Chamber of Commerce, Indiana University Kelly School of Business, Michigan Oil and Gas Association, and Purdue University School of Chemical Engineering industry advisory council. He recently became president of the Indiana Youth Hockey Association.
Smorch has been with CountryMark since 2001, holding 10 different positions involving operations, planning, supply, marketing and logistics. He previously worked for Amoco Oil Co. and Premcor Refining Group.
Please enable JavaScript to view this content.