Crackers Comedy Club has new life after owner Ruth-Anne Herber and the stand-up venue's landlord reached an agreement.
The comedy club, 207 N. Delaware St., hasn't presented any shows since Dec. 31, and Herber told the IBJ last week that Crackers was permanently closed because of an inability to meet its financial commitments. 
However, a weekend meeting between Herber and Crackers' landlord, India Garden owner Tony Merha, resulted in a change of plans.
"We sat down and worked through our differences and our problems," Herber said. "He reduced my rent, and it's going to make Crackers have a future. This is just marvelous."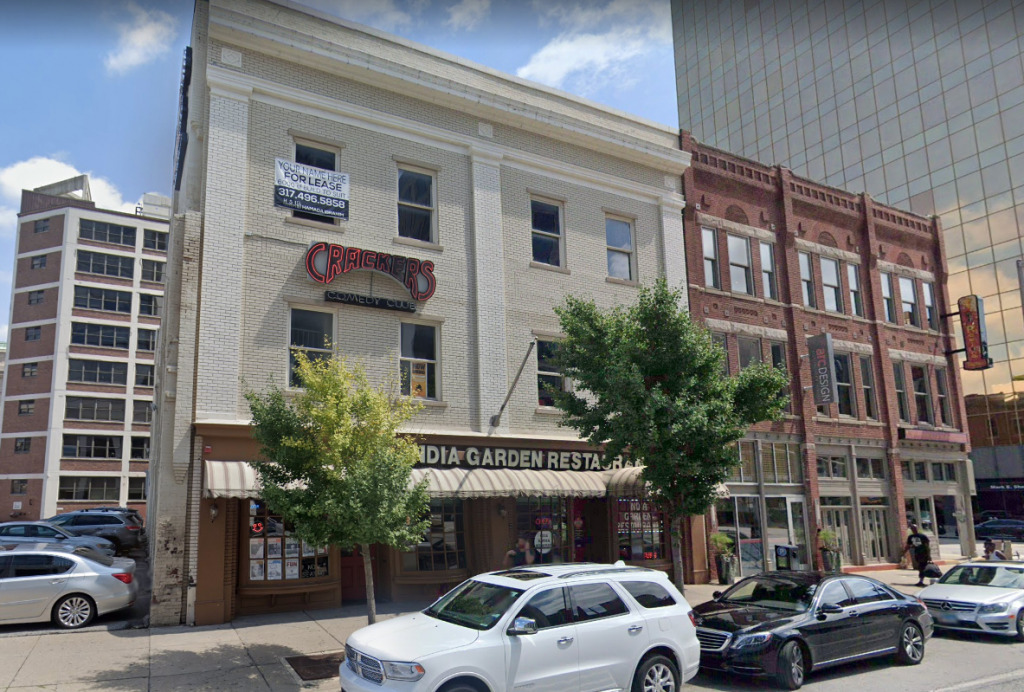 Mehra confirmed that a new lease is scheduled to be signed this week. Before working things out, he and Herber were headed for eviction proceedings in Marion Circuit Court.
Herber, whose career arc at Crackers began with a server role and progressed to a promotion to general manager in 1999, intends to reopen the club by the end of the month, with Vince Morris slated as the first touring comedian to headline in 2022.
Her most pressing challenge is to hire servers, she said.
"It's been such a whirlwind," Herber said. "First, I'm moving stuff out. Now I'm moving it back in." 
Founded by Jim Schliebner and Susie Beiman in 1982, the original Crackers presented rising stars Jay Leno, Garry Shandling and Bob Saget at 708 Broad Ripple Ave. Subsequent Crackers locations opened at the Fashion Mall, 8702 Keystone Crossing (1984); at 6281 N. College Ave. (1999); and at 247 S. Meridian St. (1999).
All locations have closed aside from the Delaware Street site, which opened in 2016.
Herber said she initially struggled to keep pace with monthly rent payments during stay-at-home orders in the early days of the pandemic.
Crackers received a Paycheck Protection Program loan in 2020. Later that year, a $25,000 Hospitality Establishment Lifeline Payment grant from the city protected Crackers from eviction.
In addition to the pandemic, Herber said comedy show attendance was negatively affected by recent road construction on Delaware Street,
She also mentioned the aftermath of 2020's downtown protests for racial justice following the murder of George Floyd in Minneapolis.
"I still have the things that were thrown through our window," Herber said. "People see news about shootings and mayhem, and they're afraid to go downtown."
Competition for Crackers arrived in 2019, when Helium Comedy Club opened at 10 W. Georgia St. Helium, part of a national chain of stand-up venues, is known for presenting high-profile comedians.
Herber said people can rely on high-quality comedy at Crackers, even if they're unfamiliar with the headlining attraction.
"Any comic that you know as a household name started with me," she said. "You name them. They were at Crackers."
Across Herber's 30 years in the stand-up industry, she's hired comedians such as Kevin Hart, D.L. Hughley, Lisa Lampanelli and Daniel Tosh to perform at Crackers.
"I know who's funny," she said. "Road-dog comics are funnier than a household name because they work out their comedy muscle constantly."
Please enable JavaScript to view this content.