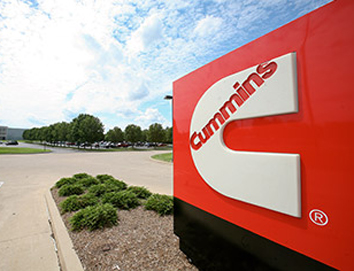 A Cummins Inc. shareholder is proposing that the Indiana-based manufacturer separate its CEO and board chair roles into two different positions as a way of creating more oversight within its leadership structure.
Cummins disclosed the proposal in its annual proxy statement, which the company released Monday morning in advance of its annual shareholders meeting, which is set to take place virtually on May 10. The proxy identifies the proposal as coming from an individual shareholder, but it does not identify that person.
Currently, Tom Linebarger serves as both CEO and board chair at Cummins. The company's lead director is Alexis Herman, an independent director who has been on the board since 2001 and plans to retire from the role at the end of the annual meeting.
"With the current CEO serving as chair, this means giving up a substantial check and balance safeguard that can only occur with an independent board chairman," the proposal says. "The lack of an independent board chairman is an unfortunate way to discourage new outside ideas and an unfortunate way to encourage the CEO to pursue pet projects that would not stand up to effective oversight."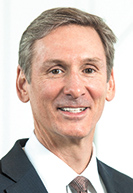 Columbus-based Cummins has a 13-member board. Linebarger and President and Chief Operating Officer Jennifer Rumsey are the only Cummins executives on the board. The other 11 members are independent, meaning that they come from outside of the company.
Cummins' board of directors is recommending that shareholders vote against the proposal, citing its strong financial performance as evidence that the structure is working for the company. Cummins' full-year revenues in 2021 were $24 billion, and the company says it expects achieve record sales and earnings per share this year.
"There is no evidence to suggest that separating the roles of chairman and chief executive officer would improve our financial performance or otherwise benefit shareholders," Cummins said in its official statement of opposition to the proposal.
Cummins also said that having the same person serve as both chairman and CEO helps unify and streamline the company.
The company also noted that its shareholders defeated similar proposals in 2013, 2015 and 2019.
Cummins is not alone in having one executive serve as both CEO and board chair.
According to the Council of Institutional Investors, 45% of Standard & Poor's 500 companies operate under a combined CEO/board chair structure. Another 34% have both a CEO and an independent board chair, while 20% have a CEO and a non-independent board chair. The remaining 1% don't have a board chair.
The Council of Institutional Investors advocates that companies separate the CEO and board chair roles and that the board chair should be an independent director.
Indianapolis-based pharmaceutical giant Eli Lilly and Co. is dealing with its own investor proposal that it separate its CEO and board chair roles. Both roles are held by CEO David Ricks. Lilly's shareholder proposal comes from Chicago-based Legal & General Investment Management America Inc., which owns 212,515 shares of Lilly stock, or less than 1% of the company's outstanding shares.
Lilly is recommending that its shareholders reject the proposal.
Please enable JavaScript to view this content.