Dance Kaleidoscope has its "dream home" after a half-century of rehearsing in studios owned by someone else. Now, the modern dance company is requesting financial support to solidify its future at the Circle City Industrial Complex.
Executive Director Kim Gutfreund, who's led Dance Kaleidoscope since June, and long-running artistic director David Hochoy announced Tuesday a $2 million capital campaign. So far, 68% percent of the funding has been raised through foundation grants, individual gifts and gift matching by employers.
"All the money raised to date has been done quietly, behind the scenes," Gutfreund said. "(The pandemic) didn't allow the organization to run a campaign in a traditional way. This is really our chance to say, 'Look at this amazing space we have and be a part of its growth.'"
Dance Kaleidoscope hopes to raise the remaining 32%, or $640,000, by the end of March. An anonymous donor will match $100,000 in contributions through Feb. 14.
Hochoy has led rehearsals at Dance Kaleidoscope Studios, 1125 E. Brookside Ave., for more than a year. The former factory space is now home to two rehearsal studios, locker rooms, a costume workshop, a physical therapy room and space for production storage.
Gutfreund, who succeeded Jan Virgin, the company's executive director for 24 years, acknowledged it's unconventional to launch public fundraising after a facility has been renovated.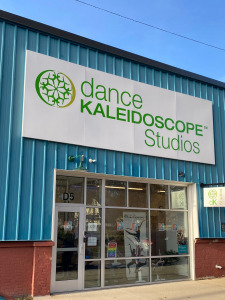 She said the final phase of the capital campaign will make it possible for Dance Kaleidoscope to set aside $300,000 for a maintenance fund. Gutfreund also is planning for the company's administrative offices to move from Butler University's campus to the Circle City Industrial Complex.
Dance Kaleidoscope presents many of its productions at the Indiana Repertory Theatre, 140 W. Washington St., where "Star-Crossed Lovers" is scheduled Jan. 6-9.
Before acquiring the 12,000-square-foot CCIC space, Dance Kaleidoscope had no studio of its own. The company, founded in 1972, had rehearsed on Butler's campus since the 1990s.
For the first time, Dance Kaleidoscope has a sign on the exterior of a building. Previously, the company's 14 dancers had no place to store clothes and they ate meals in hallways.
"We've fought to be one of the city's jewels of the performing arts," Hochoy said. "It's good to be able to say, 'This place is our home. This is where we belong. This is where all that art gets made.'"
Hochoy said he's a fan of CCIC's "sawtooth" building design that allows sunlight to stream into the studios from windows that prop up an angled roof.
"Having the light come in and being able to have an artistic perspective on what I'm doing makes a huge difference," Hochoy said.
Built in 1918, the 539,000-square-foot complex initially was home to an auto parts factory owned by Louis Schwitzer. Inducted to the Automotive Hall of Fame in 1970, Schwizter won the first car race at Indianapolis Motor Speedway–a two-lap contest in 1909.
Teagan Development owns Circle City Industrial Complex, which is home to businesses such as Centerpoint Brewing, Fowling Warehouse Indy and SoChatti Chocolate.
For more information about Dance Kaleidoscope's capital campaign, visit dancekal.org.
Please enable JavaScript to view this content.