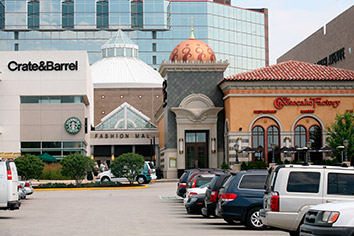 Quebec-based retail chain David's Tea, which opened a store at the Fashion Mall at Keystone in 2015, has permanently closed the location and is exiting the U.S. market altogether as it struggles to regain its financial footing.
David's Tea is terminating the leases for all 42 of its U.S. stores and another 82 of its Canada stores, the company announced earlier this month. The closures will leave the company with 100 stores in Canada, although all of those locations have been closed since March 17 because of the COVID-19 pandemic. The company has not announced when they will reopen.
David's Tea is pursuing restructuring through the Companies' Creditors Arrangement Act, a Canadian law that allows financially troubled companies to restructure. The company's U.S. subsidiary, David's Tea USA Inc., has filed for Chapter 15 bankruptcy protection in the United States.
In a written statement, the retailer said it is taking the actions "in the context of an increasingly challenging retail environment, further exacerbated by the COVID-19 pandemic."
It has been years since the company turned a profit. For the fiscal year that ended Feb. 1, David's Tea reported a loss of $23.6 million.
The company, founded in 2008 in Montreal, sells tea, accessories, food and beverages at its own stores, online and in grocery stores and drugstores. Its Fashion Mall store was its only Indiana location.
Please enable JavaScript to view this content.