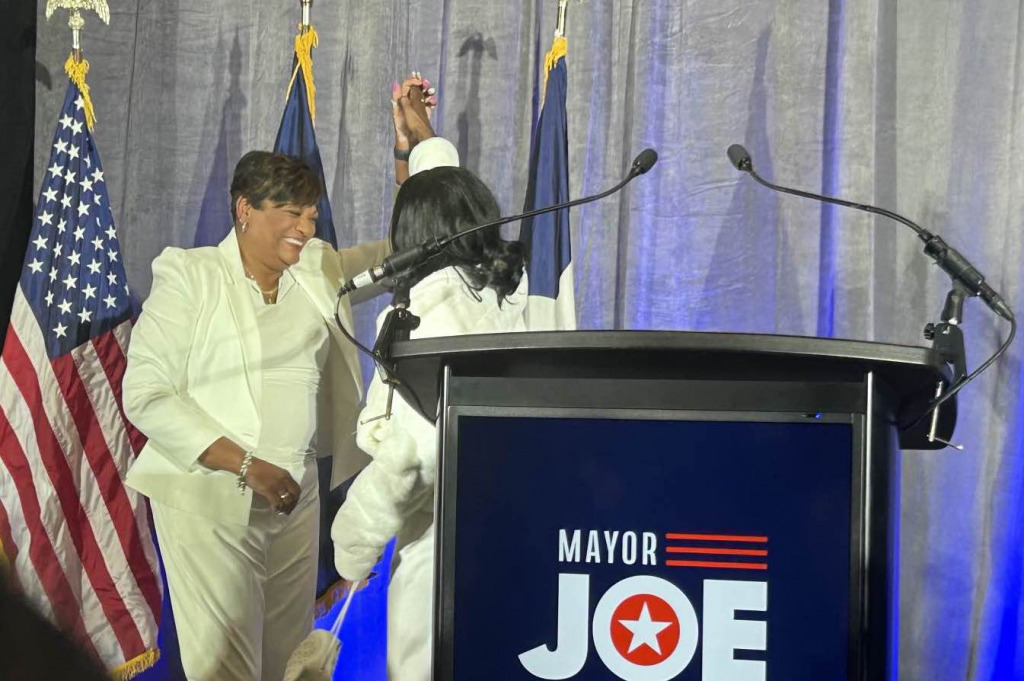 Democrat Deborah Whitfield, an at-large council member in Lawrence, has defeated Dave Hofmann, a Republican and the current deputy mayor, to become the city's next mayor. She will become the first Black mayor in Marion County history.
"In this election, Lawrence voted for Deb Whitfield and a brighter future for families and workers across the city," Indiana Democratic Party Chairman Mike Schmuhl said Tuesday night. "Deb ran an inclusive campaign focused on the future of Lawrence—its neighborhoods, its public safety, and most importantly, its people."
Whitfield had about 53% of the vote with 96% of Marion County's vote centers reporting.
In other races:
In Beech Grove, Democrat James Coffman was leading with 55% of the vote over Republican Rick Skirvin.
In Southport, Republican James Cooney was leading independent Heather Newport with 63% of the vote.
In Lawrence, Whitfield will succeed Republican Mayor Steve Collier, who opted not to run for a third term. 
Whitfield's victory comes as officials in Lawrence remain divided over a lawsuit between the Democratic-majority council and Collier, which was officially settled in August. 
The lawsuit largely dealt with the annual budgeting process that took place in 2021. The Democrat-led council alleged that the Collier administration intentionally did not submit the budget in order to deny the council its preferred spending plan and hired Indianapolis-based law firm Bose McKinney & Evans to investigate the situation.
The council appropriated $250,000 to pay the law firm, which led Collier, a Republican, to file a lawsuit against the Common Council alleging the council overstepped its authority.
About 49,000 residents live in Lawrence.
In the Beech Grove, the candidates were running to replace Democrat Mayor Dennis Buckley, Marion County's longest serving mayor, who announced last year that he would not seek a fourth term.
Coffman is the city clerk treasurer. Skirvin has served for 17 years on the board of Beech Grove City Schools.
Beech Grove has a population of more than 14,000 residents.
Please enable JavaScript to view this content.