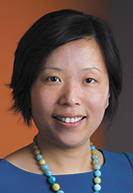 In one of the stranger anomalies of the COVID-19 era, the pandemic seems to be fueling a surge of venture capital flowing to Indiana companies.
In the first half of 2020, there has been a significant year-over-year increase in both the number of venture capital investments made to Indiana companies and the total amount invested.
The amount of capital flowing to Hoosier companies in the first six months of the year was $176.3 million, up from $150.9 million during the same period a year ago, according to Elevate Venture's 1H Indiana Venture Report, released Friday.
The number of deals increased 74%, to 92, topping 53 deals in the first six months of 2019.
A strong pre-seed deal count (under $500,000 rounds) was largely driven by the number of investments made through the Elevate Nexus Pitch Competition, according to Elevate Ventures officials. Seed-through-later-stage deal counts ($500,000-$10 million-plus rounds) remain on par with 2019 activities.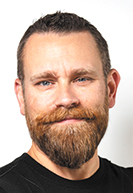 Indiana investment overcame not only the pandemic and recession but also venture capital market uncertainties experienced nationwide in the second quarter of 2020. Only Illinois showed a greater increase among Great Lakes states, according to the report.
Venture capitalists locally and nationally hit the brakes hard in the month after the coronavirus began to spread across the United States in March, and trepidation among investors was rampant. But investors regained their confidence in May and June as innovative companies found a way to survive—and some to even thrive—by offering goods and services that helped others weather the pandemic.
Nationally, the venture capital raised in the first half of this year—$69.1 billion—is on par with what was raised in the first half of 2019, according to PitchBook. There's a good chance that the capital raised in the U.S. this year could eclipse the $135.8 billion raised last year and possibly the $140.9 billion in 2018.
The number of capital investments nationwide—5,058—in the first half of 2020, however, has declined from the same period a year ago, according to PitchBook, and analysts said it's unlikely to reach 2019's full-year deal count of 12,211.
What makes this year's state numbers more remarkable is that 2019 was a record year for Indiana.
"The general reaction—this spring to the pandemic—from the venture capital perspective was a lot of uncertainty. So we were pleasantly surprised in terms of deal volume and the total amount invested," said Ting Gootee, Elevate Ventures chief investment officer. "Deal value is typically driven by large deals, and we had some very large deals."
West Lafayette-based Inari Agriculture had the biggest haul with $45 million in capital raised in 2020.
Indianapolis-based software firm Lessonly raised $22 million, Carmel-based Brickell Biotech raised $20 million and Versailles-based Innovative Health Solutions and Indianapolis-based software firm Encamp raised $10 million each.
Kristian Andersen, partner with Indianapolis-based venture studio High Alpha, admits he was nervous in March and early April about the pandemic's impact on capital markets. But, like others, his outlook changed as the second quarter unfolded.
"I'm not surprised at the results of the first half of this year having lived through the last four or five months," Andersen said. "I've had a front row seat for how the venture ecosystem is evolving. COVID has been a tailwind, not a headwind for Indiana companies seeking capital."
That's because the pandemic—which has closed many offices and dramatically slowed travel and in-person meetings—has been a great equalizer, he explained.
"We have been preaching for years that great companies can be started anywhere," Andersen said. "It's one thing to start a company from anywhere, but it's another thing to draw capital from anywhere. Before the pandemic, proximity [to investors] has really mattered. COVID completely erased geography as an advantage in raising capital.
"The fact that the geographic playing field has been completely leveled, that's helped Indiana," Andersen added. "There is this window that has opened that allows [Indiana companies] to get the attention of investors from across the country like never before."
The tailwind created by the pandemic will have to continue to blow for the state to eclipse last year's record. In 2019, Hoosier companies raised much more capital in the second half of the year, to drive the full-year total to $534 million on 134 deals.
"We are certainly encouraged by the momentum of the first half of 2020 and are optimistic we will have a strong finish," Gootee said. "It's not unthinkable that we would have another record year in 2020. At the very least I think the state will have its second best total [venture capital raise]."
High Alpha's Andersen also is optimistic.
"I think the pace of investing will remain brisk," Andersen said. "The amount of deal flow we're seeing is increasing, not decreasing. Our portfolio companies are having good success in closing their rounds."
Technology is driving Indiana's upward trend, and not just at pure tech firms, Gootee noted.
"The proliferation of technology into various sectors is driving a lot of innovation and helping bring in more capital," she said. "We're really encouraged by the diversity of Indiana companies that are bringing in capital."
Gootee noted that the Hoosier companies that have topped this year's list in raising capital are from agriculture, software and life sciences sectors. "We've been able to capitalize on the strength of our traditional asset base," she said.
"We as a community have an opportunity to look at the tech sector in a more expanded way," Gootee added. "And that gives us tremendous potential for growth."
Please enable JavaScript to view this content.