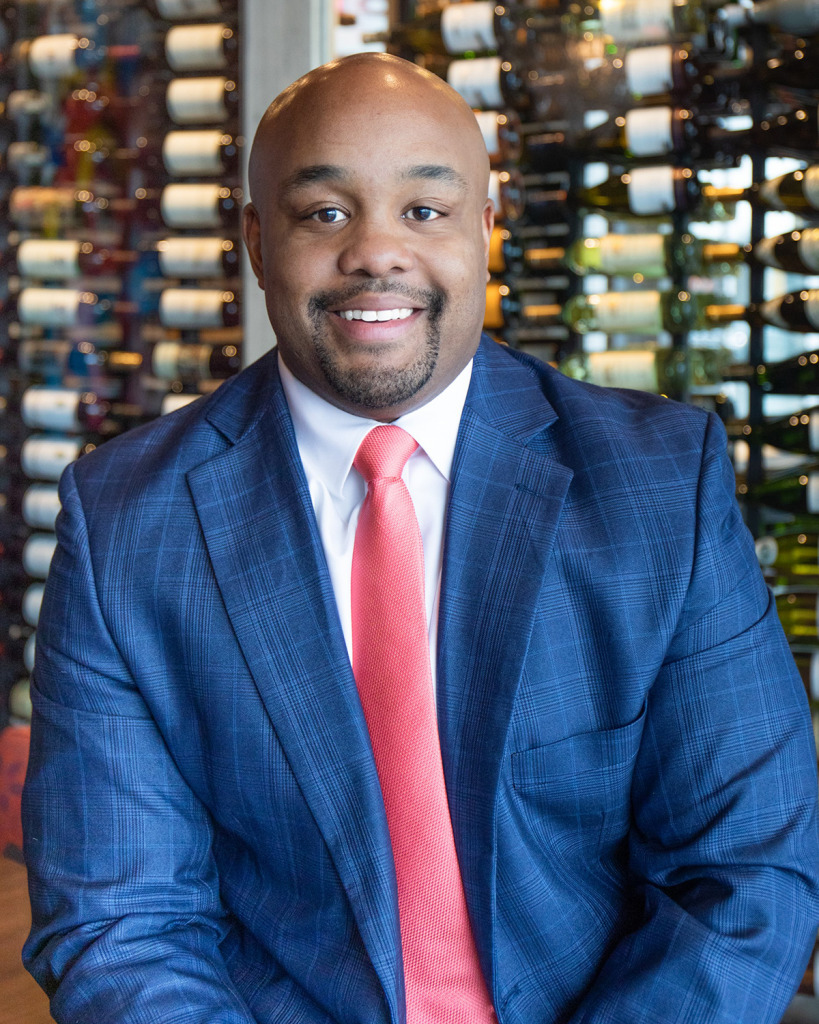 Columbus, Ohio-based Jordan Hospitality Group recently acquired all 21 Indiana locations of Donatos Pizza, making it the pizzeria's largest franchise partner in the country. Owner Ron Jordan says he plans to open as many as 10 more restaurants across the state over the next five years, while also making significant investments in community programs, including those specifically focused on communities of color and mentorship opportunities.
With this being your first foray into the market, what makes Indianapolis an important area for you and your company?
What makes Indianapolis a phenomenal opportunity is just its overall energy and experience. But what I love most about Indy is its diversity; the city has a massive African American population, and I love that because a lot of what we do is not just the empowerment of entrepreneurship in general, but the empowerment and creating ecosystems for Black and brown people. To be able to enter a community that embraces diversity and give an opportunity not just for employment, but to be able to invest economically in folks that look like me, that's an awesome thing.
What types of investments do you have in mind?
For me, it looks like corporate sponsorship. We want to invest within the community, where we're going to local high schools, we're going to local community events, we're investing in local community activities, like soccer, baseball, football, basketball—whatever we can to be more grassroots in a way that we can show folks that there's something different about our company than others.
By doing that, we're going to be able to have an audience. For us, that's extremely important, because we want to be able to foster growth in the community. So, for instance, if there's a young kid that wants to be an auto mechanic and I'm working with the Indianapolis Motor Speedway, can we figure out a way to reach this young man or woman at an early age and get them interested in what it means and what it takes to become that?
Do you have a specific amount that you're looking to invest?
For me, the investment is enormous—it's endless and it's hard to put a number on it, truly. But our goal is to get to $21 million this year, taking on current operations. I expect we'll probably get to a point where we're investing another $8 million to $10 million of total revenue in that development plan. Today, we have 350 employees, and obviously employment is not great today; our goal is to be able to have 800 total employees through our current stores. If we create another 10 units over time, our goal is to grow those with another 250 employees.
How do you build trust in the community as an out-of-town businessman?
How you bridge that gap is conversation and ideas and thought leadership. The way to succeed, ultimately, is to get with folks that are influential within the community and to earn that trust. But I also have to make sure I deliver—my goal ultimately is always going to be able to deliver on the work that I'm putting out to support these young people.
What else should people know about your company?
We have an overall partnership with 22 Ventures, a firm led by former NBA player Michael Redd. And another one of our partners is Mike Doss, Super Bowl champion and former Indianapolis Colt. We're partnering with a lot of athletes, because one of the missions of our company is to teach athletes about life after their sports and to be able to uplift and empower athletes in a way that gives them legitimacy in business.•
Please enable JavaScript to view this content.