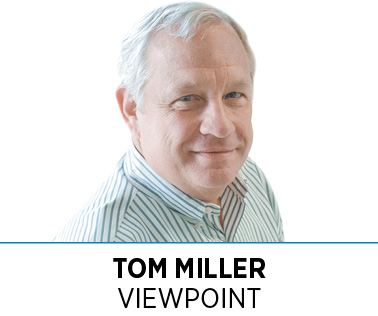 Employers are navigating one of the most perfect of storms in recent memory—the labor shortage—and nothing on the horizon indicates the storm is going away anytime soon.
The causes are easy to define. We had fewer babies than a couple of decades ago, we can't agree on how many immigrants to allow into the country, and high school and college students are entering the workplace with skills that don't match employer needs—while older workers are challenged to keep pace with technological advances.
What isn't so simple is the solution. Most of us know many companies and organizations that could make more money or accomplish more if they could just find the right talent.
While there is no silver bullet, two approaches show promise. Emerging technology has potential to sift millions of people in order to attract those ideally suited for a specific job. Also, economic development leaders can focus their efforts on demand-driven talent needs that make sense for their communities.
Technology holds tremendous potential for matching the right people with the right jobs. One example of this young field is WorkHere, which uses geographic location tools to target people for jobs. It also has a chat function to enable job seekers to interact comfortably.
Another example, TMap, is a startup led by Indianapolis entrepreneur Bill Oesterle. TMap is focused on finding people who left Indiana after graduating from universities in the state and assessing their skills for specific jobs in-state to get them to return. Other variations of the concept are certain to emerge to meet the market demand.
The need to precisely match employee skills to positions will only increase as artificial intelligence and other new technologies disrupt labor markets decades into the future. Adding complexity, many of tomorrow's occupations don't exist today. Hundreds, possibly thousands, of jobs will materialize as wave after wave of advances ripple through the economy.
So it is critical that employers consider techniques of the future. Attracting and retaining specialized talent, some of which inevitably will need to be attracted from outside one's location, will be critical.
The Indianapolis area, with its wealth of marketing software firms and tech startups, has as good a chance as any region to lead this emerging tech field. Now is the time for other ambitious entrepreneurs to pounce, because employers will reward the winners lavishly.
In similar fashion, local and regional economic development leaders can begin thinking in terms of precision. They must understand their labor shed and make the most of their assets to transform their communities into destinations for talent.
Far too many economic development organizations still rely on scattershot approaches to attracting jobs and investment. Organizations are not talking with stakeholders in communities to create solutions together. Sometimes they hit pay dirt. Mostly, though, they waste precious resources trying to find anything or everything, while attracting little to nothing.
Community leaders should work with development groups to determine their competitive advantages and specific industries to pursue. Then, with concerted discipline and a collective voice, they can focus like a laser on their sweet spots. Did I say discipline? This means transforming community relationships, working together, and sticking to the plan.
Indiana has wonderful potential to thrive during this storm. We can invent the technologies that drive workforce trends decades into the future. We can work smarter. Let's keep playing offense.•
__________
Miller is president of Thomas P. Miller & Associates in Indianapolis.
Please enable JavaScript to view this content.