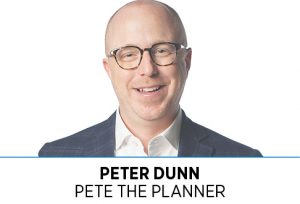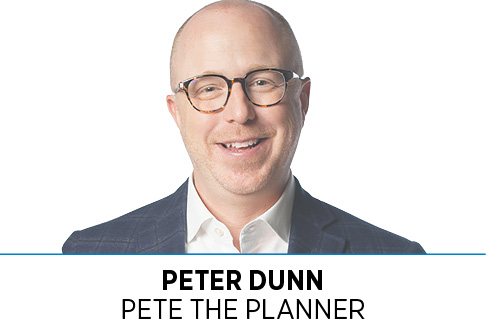 You've stared at a tangle of cords before. Everyone has. I'm not sure how the tangle gets there, but it often involves phone cords, power cords, HDMI cables and about five other types of cables. At first glance, throwing them all out and starting over seems to make sense, but then you realize the path forward is patience and singular focus on one cord at a time.
Welcome to our personal finances in 2020.
For some people, their finances always look like a tangled heap. But for the millions of people who've before been able to keep an orderly grasp, this new brand of chaos is overwhelming.
When a complex issue seems so overwhelming that a person becomes paralyzed with inaction, it becomes important to delineate and solve your challenges independently.
Before we get there, though, it's important to understand the three different realities Americans are currently facing. First is the group of people who've already suffered job loss and financial instability due to the COVID-19 shutdown. Next is the group who haven't been affected yet but are vulnerable in the coming months. And, finally, there's the group with both employment stability and a healthy emergency fund. You already know if you're in group one, but figuring out whether you're in group two or three is more challenging than you think. Either way, here's what you need to know.
I need to warn you. I'm about to list the financial problems the average American is currently facing. I'm doing this so we can separate them and solve them.
These problems are benefits, expenses, savings and debt. Believe it or not, I'm not going to address our investments today; I truly believe them to be the least of our concerns.
A lack of income certainly seems as if it could be the biggest problem people are facing, no matter your income level. Like you, I've witnessed six-figure jobs disappear in recent weeks, and I fully expect to see more disappear in the coming weeks. But unemployment coverage is there to step in for most people, and the new $600-per-week enhancement will make the benefit more meaningful for more people.
The next challenge involves employee benefits. I believe this to be our biggest collective personal finance challenge right now, and the available solutions aren't great. If you've been furloughed, you likely got to keep your employee benefits. This is amazing, and the best possible outcome next to keeping your job. You'll qualify for unemployment and you won't face a health insurance coverage gap.
If you were laid off, however, the loss of health insurance is a big problem. While job loss is a qualifying event that makes you eligible to secure coverage at Healthcare.gov, the monthly premium payments can be prohibitively expensive. It is not at all advisable to go without coverage, so be sure to prioritize health insurance in your 2020 emergency budget.
Speaking of expenses, choosing what to spend money on when you don't have as much of it as usual is incredibly stressful. We Americans collect monthly obligations like college students collect campus parking tickets.
Picking which expenses to continue and which expenses to dismiss is only half the battle. The other half is having enough income to pay the expenses you choose to keep. Fortunately, many organizations are extending grace, if not understanding. Utility companies, banks and other lenders have programs in place to make sure you're safe and secure during these tough times. If you haven't already done so, contact your lenders and update them on any difficulties you might have in paying them.
Savings is next. Simply put, if you have a cushion, you'll certainly appreciate it. And if you don't, there's nothing you can do about that now, so don't lose sleep over it.
And, finally, debt. I firmly believe you should not make paying down debt a priority right now. And you should also be prepared to go into a small level of debt to pay your high-priority expenses, if your savings is vanquished.
Don't let the problems in the different areas of your personal finances commingle in your brain. If you do, they will appear insurmountable.
We will rebuild.•
__________
Dunn is CEO of Hey Money, a subscription-based financial-problem-solving company, and Your Money Line, an employee-benefit organization focused on solving employees' financial challenges. Email your financial questions to askpete@petetheplanner.com.
Please enable JavaScript to view this content.