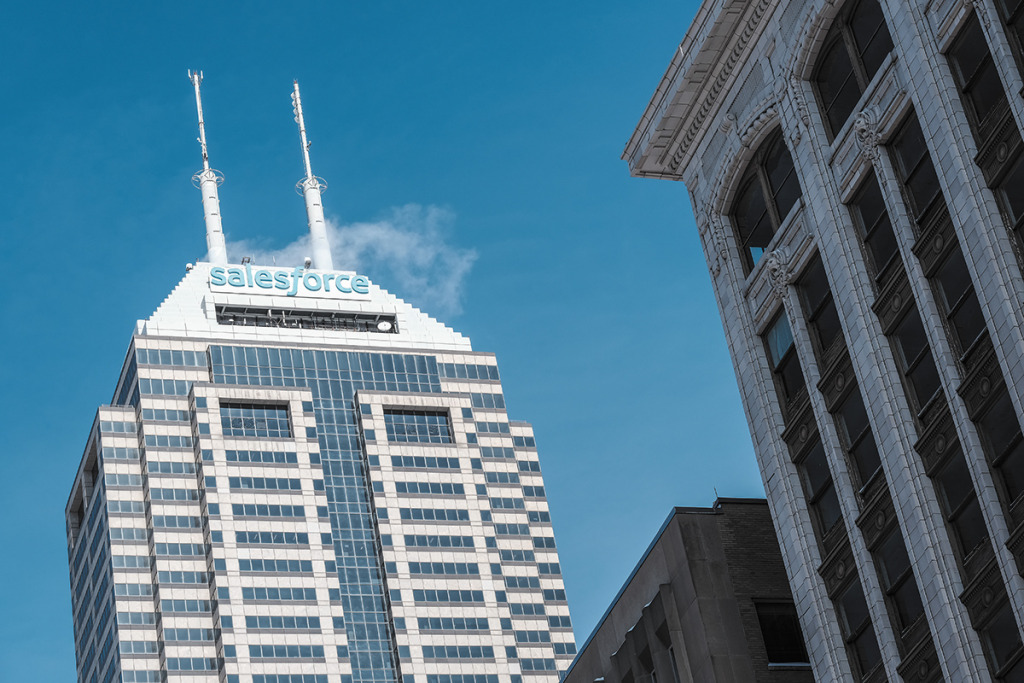 A Salesforce decision to permit employees to work remotely even once the pandemic subsides could have long-lasting effects on the downtown office market—as well as on the businesses that rely on downtown workers to stay afloat.
The San Francisco-based company said Feb. 9 it will no longer require staff to report to the office every day. Instead, it is considering a hybrid schedule that could require staff to come to the office as little as once a week—if at all. Some workers whose jobs require them to be in a physical office will continue to go in to work.
That matters in Indianapolis, where the business-software company employs 2,100 people, most of whom work in Salesforce Tower and the rest at the Gibson Building on Michigan Street.
In a statement responding to emailed questions, Salesforce told IBJ it plans to continue growing its footprint in Indianapolis and beyond. It plans to hire up to 12,000 new employees globally by the end of the year, although a spokesperson didn't say how many of those would end up in Indianapolis, a factor that could be made more complicated by remote-work options.
Still, Salesforce plans to reopen its offices.
"We remain committed to Indianapolis and continuing to grow our presence in the region," the firm said, via a spokesperson. "When it's safe to do so, we're looking forward to reopening our doors and welcoming our area employees back to Salesforce Tower Indianapolis."
But some experts say fewer people at the office every day could devastate downtown restaurants and retailers that—pre-pandemic—counted on the daytime rush for a majority of their business. Those workers were expected to be particularly important as restaurants and retailers seek to bounce back after months of hardship.
Some haven't survived the pandemic—and others are on the verge of shutting down.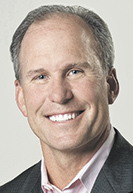 "The closings are obviously well underway, and what we'll see is a pause on how fast those [remaining restaurants] that rely on the office workforce come back," said Bill Ehret, managing director of the Indianapolis office of Toronto-based brokerage Avison Young. "It's going to slow that process down."
Ehret said Salesforce likely won't be alone in its decision to allow employees to permanently adopt hybrid schedules.
"I think every company that's an office user … is going to make accommodations for people to do work from home or work from office—every company," he said.
Reevaluating space
Already, Rolls-Royce is considering whether it needs to keep its 400,000 square feet of office space downtown—most of it at 450 S. Meridian St., where 2,000 people work. The company said this week it hasn't made final decisions, echoing what it told IBJ in December.
"Outside of the production facilities, most local Rolls-Royce employees have worked remotely since last March and continue to do so, with very few people present in the Meridian Center offices downtown on a daily basis," George H. McLaren, vice president of marketing and communications, said in a statement. "In light of the new remote way of working, we are reviewing office space requirements going forward, but no final decision has been reached."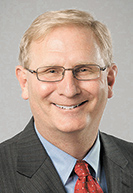 Industry sources told IBJ that Rolls-Royce was evaluating its space needs even before the pandemic, but the change to remote work has accelerated those discussions.
Dozens of other downtown companies, including law offices and tech-heavy firms, don't necessarily need a strong office presence.
Bob Schultz, vice president of marketing, communications and events for Downtown Indy Inc., said the shift by larger firms to hybrid models could create a path for new firms to move to the city's core.
"I think it could open up some opportunities for businesses to have some sort of headquarters operation in downtown," he said. "Employers are still going to want to be an incredibly attractive place for a millennial workforce."
He said the Salesforce announcement is a continuation of a pre-pandemic trend toward flexible office space.
Slow recovery
Gordon Hendry, a commercial real estate broker who recently left CBRE to start his own firm, HRE Advisors, said he expects the office market to continue at a crawl well into 2022.
"It'll definitely take some time as employers figure out how they want to use their office space coming out of the pandemic," he said. "That's obviously going to impact the demand for office space downtown."
Salesforce is planning to retain most of its current office space worldwide after an internal survey found about 80% of its employees wanted to retain some physical workspace. Even so, only half the employees in the same survey said they expect to go into the office more than a few times a month.
In Indianapolis, an industry source said, Salesforce is looking to consolidate its physical footprint to its namesake tower and sublease its space at the Gibson building. The space it keeps will be redesigned to create more fluid workstations, rather than having employees assigned to desks.
Salesforce in an online post about its future office space said most employees want to be able to collaborate with one another but have flexibility in the way they work when they're in the office.
That isn't an anomaly. A recent survey by Indianapolis-based DORIS Research, which included five local companies, found a majority of white-collar employees want to be able to collaborate in person but retain the flexibility to work from home when needed. The survey also found some businesses could struggle to adapt to the hybrid model.
"I think they are going to struggle if they don't put the effort into figuring out how much harder the hybrid model is going to be to execute, once we're not in a pandemic anymore and once the expectations of clients and the expectations of the community start to return to where they were before," DORIS founder Sam Julka said at the time.
Avison Young's Ehret agreed, adding that most companies will have to adapt their spaces to be more sensitive to their employees' desire to come and go.
"The employers' challenge is going to be to make it very attractive for their team, their workforce, their employees to come to the base of operation," he said.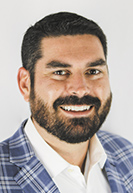 Adam Broderick is a managing broker for the Indianapolis office of Chicago-based JLL and works exclusively on office space. He was one of the primary brokers working on the Salesforce Tower building before it was sold in late 2020 for $192.5 million to Oklahoma City firm Square Deal Investment Management.
Broderick said the downtown market's adjustment period will be challenging for the industry and for restaurants and retailers in particular. "It'll put some level of strain on retail," he said. But he also expects the market will eventually level out and begin to surge again.
Hit for restaurants
Salesforce occupies 13 of the 47 stories at Salesforce Tower, including the top floor, which serves as meeting, entertaining and community space.
"Make no mistake about it: Their population is important to that building [and] it's extremely important to downtown Indianapolis, because they have a large workforce and it drives activity," Broderick said. "So, there will be some level of effect there.
"But, by and large, I think you'll probably see them still utilize all their existing office space—it'll just take on a new form and function in some areas," he said.
Some restaurateurs said they're not optimistic about the outlook for downtown, even as many have adjusted to low demand during the pandemic.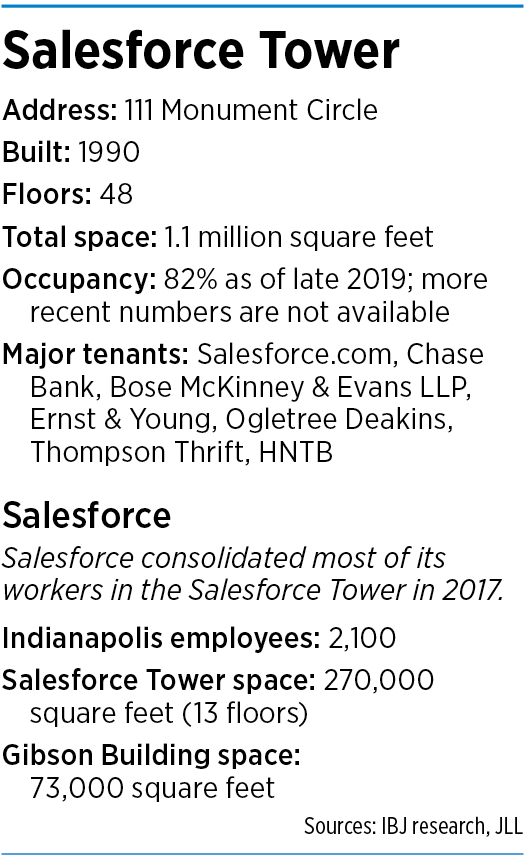 Ed Rudisell, whose Siam Square restaurant served more than 100 employees from Eli Lilly and Co. every day before COVID-19 hit, said his and other eateries will suffer as office users adopt hybrid models.
It's unclear when Lilly plans to bring back its employees; a spokesperson for the company did not return calls requesting comment.
"It's going to completely decimate any restaurant that has been depending on that lunch business within the Mile Square, and even beyond that," Rudisell said. "You see all these cafes, sandwich shops, soup shops—anybody that's really depending on that—it's gone. It's not going to come back. This is something we need to be prepared for in the long term."
Terry Anthony, who owns Stars sandwich shop on Pennsylvania Street and the recently opened Block Bistro and Grill at the corner of Illinois and Market streets, is more optimistic.
He welcomes the Salesforce workers, even if they're downtown only a few days a week. "That's better than what we have now," he said.
Throughout the pandemic, Stars has operated on a greatly reduced schedule, open only from 11 a.m. to 3 p.m., when it used to be open from 9 a.m. to 7 p.m. Anthony said he is hopeful more people coming downtown will allow his business to expand its hours once more.
"Until we get people back, downtown is going to be a struggle for all retailers, for all restaurants and as a whole," Anthony said. "Because that's the lifeblood of what we do."•
Please enable JavaScript to view this content.