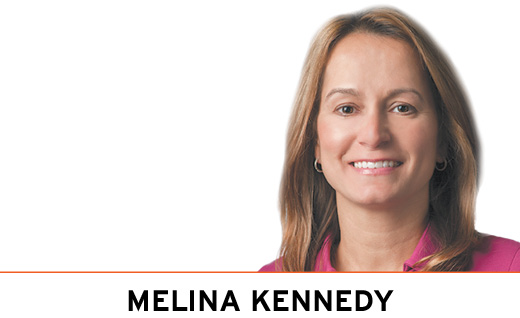 Here in central Indiana, we understand teamwork. And that's a good thing, because there is no more important moment for it than now, as Indianapolis and the state welcome all 68 teams, officials, media and personnel that make up the 2021 NCAA Division I Men's Basketball Championship.
Much has been said and written about our city's ability to pull off a first-of-its-kind event of this size and stature, and nearly all of it has been positive. After all, Indy is a dream realized. Today, we're one of the nation's most popular convention and event destinations, and a major part of Gov. Holcomb's statewide initiative to attract people to live and work in Indiana.
Our convenient, connected city center boasts strong independent businesses, a culinary scene that regularly gets national accolades, beautiful parks, some of America's most successful hotels and retail shops, the Indiana Convention Center, Lucas Oil Stadium and our famous Hoosier hospitality. All are things visitors and locals have become accustomed to enjoying.
That is until exactly a year ago, when COVID-19 shut down our venues, literally mid-game. On March 13, officials canceled the men's Big Ten Championships, the first of what turned out to be an entire season of event cancellations across Indianapolis and at similar venues across the nation.
It has been a year of uncertainty and pain. And while this basketball tournament brings a figurative new spring to Indiana, we also need to acknowledge the hard months that brought us here. It is the hard work of "Team Indy" behind the scenes, while people across the state were masked up and hunkered down, that really deserves notice.
Leaders from more than 20 venues, facilities and leagues, along with the Indiana Sports Corp. and Visit Indy, participated in a weekly call to discuss mitigation efforts, best practices, ways to support their frontline staff, and relief efforts for the hard-hit restaurants and small businesses that rely on the tourism industry.
The Indiana Convention Center and Lucas Oil Stadium, and other venues, collaborated with the Marion County and state health departments to establish social distancing floor plans and new health and safety procedures.
This early planning and cooperative approach put Indianapolis at the ready, long before most other convention centers and facilities were able to reopen. And it paid off. Since July, the Indiana Convention Center and Lucas Oil Stadium have hosted more than 50 events, including youth basketball and volleyball tournaments.
While we moved deliberately in our plans for a safe and healthy reopening, Mayor Joe Hogsett's office and the CIB also pressed forward with our 25-year vision planning, including the Bankers Life Fieldhouse renovations and planning for the sixth expansion of the Convention Center—this time over Capitol Avenue—in conjunction with the convention-hotel development on Pan Am Plaza.
Hosting the full March Madness is an affirmation of Indianapolis' ability to do what other cities can't. It is a reminder that, when we all are willing to work together, we can overcome any challenge—including a global pandemic. And it is a promise that Indianapolis will continue to redefine how to successfully host the world's largest events. This is a historic month for Indy, with many more to come.•
__________
Kennedy is president of the Capital Improvement Board and vice president, product compliance and regulatory affairs, at Cummins Inc.
Please enable JavaScript to view this content.