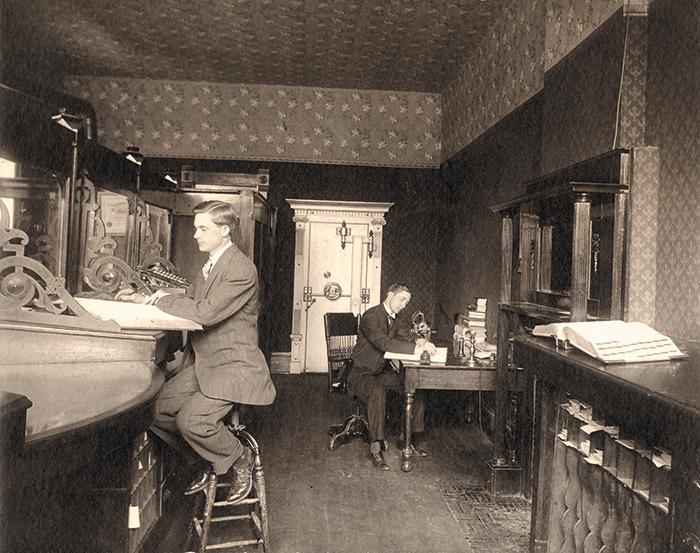 The State Bank of Advance opened in 1901 in the town of Advance in Boone County's Jackson Township. This photo from 1910 shows cashiers Charles Forbes and Herbert Eperson working in the bank's single location. The bank featured equipment that was modern at the time, including model screw door safes with triple-time locks and substantial vaults. In 1965, The Boone County State Bank acquired the State Bank of Advance. At the time, The Boone County State Bank had $12.7 million in assets, while Advance had less than $2 million. Ameritrust (now KeyBank) acquired Boone County State Bank in 1989.
Sources: FDIC, Indiana Historical Society, Federal Register
Credit: This photo is courtesy of the Indiana Historical Society. More images are available at images.indianahistory.org.
Please enable JavaScript to view this content.