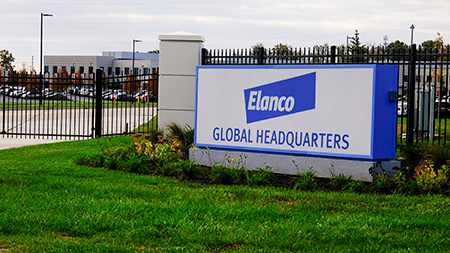 Greenfield-based Elanco Animal Health announced on Tuesday morning that it has agreed to buy the animal-health unit of German pharmaceutical giant Bayer AG for $7.6 billion.
The deal, which is expected to close by mid-2020, would swell Elanco from the world's fourth-largest animal health player to the second-largest, behind only New Jersey-based Zoetis.
Elanco, which was spun off from Indianapolis-based Eli Lilly and Co. last fall, said it will pay for the acquisition with $5.3 billion in cash and $2.3 billion in Elanco stock.
"Joining Elanco and Bayer Animal Health … transforms our portfolio with the addition of well-known pet brands, brings an increased presence in key emerging markets, expands innovation, and accelerates our margin-expansion journey," Elanco CEO Jeff Simmons said in a statement.
Bayer has been under pressure to divest assets and raise cash since buying St. Louis-based Monsanto Co. for $63 billion last year. In November, Bayer CEO Werner Baumann said the company would seek to sell its animal-health division, which has a diverse product line, including its best-selling Advantage flea, tick and worm treatment for small animals.
The deal further diversifies Elanco's product line, which includes Interceptor Plus, a heartworm prevention for dogs, and Posilac, a hormone for dairy cows.
Elanco has grown rapidly through at least 10 acquisitions since 2007, including the $5.4 billion takeover of Novartis AG's animal-health unit in 2014.
Earlier this year, Elanco paid $234 million to acquire Aratana Therapeutics, a Kansas-based startup that is developing medical treatments for dogs and cats.
Reuters and Bloomberg reported last month that Elanco was in negotiations to buy the Bayer division. The final price of $7.6 billion is on the higher end of the range analysts had estimated.
In premarket trading Tuesday, Elanco shares were fetching $29.00, down 2.6% from Monday's close.
Elanco, which had 2018 sales of $3.1 billion and has a stock market value of $11.1 billion, has more than 5,000 employees worldwide, including more than 800 in Greenfield.
Please enable JavaScript to view this content.