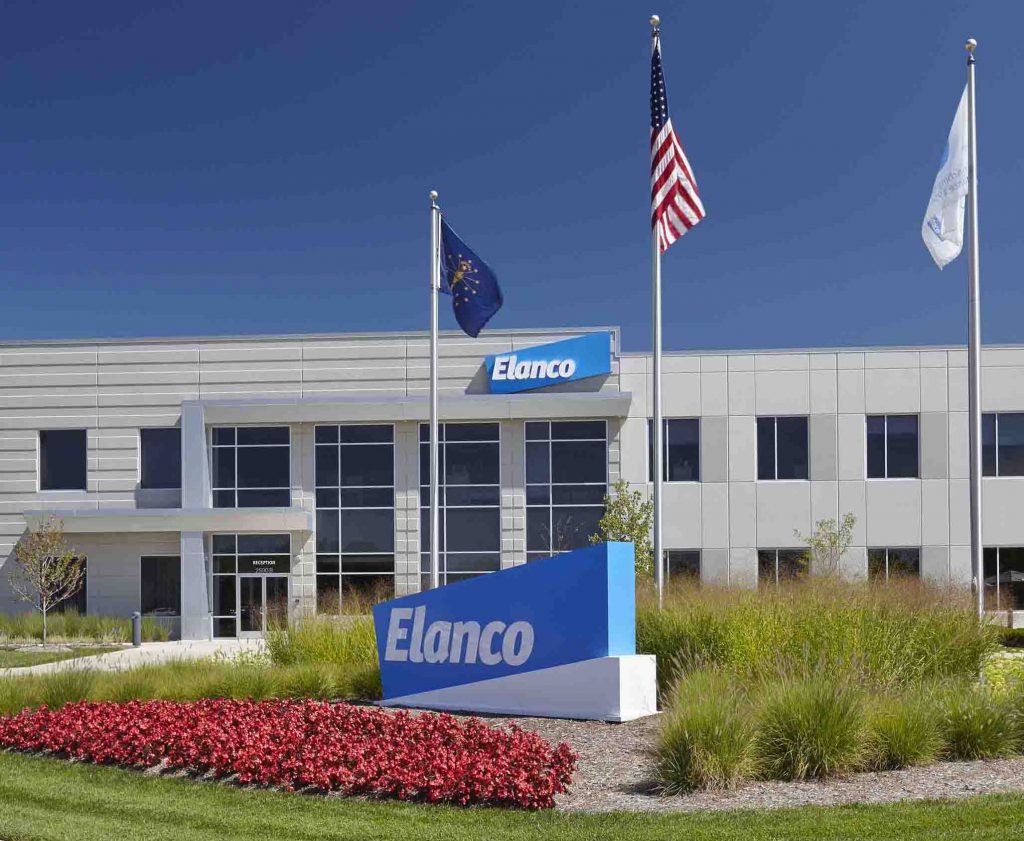 Elanco Animal Health Inc.'s announcement Friday that it will move its headquarters to Indianapolis came as a surprise to many business leaders in Greenfield, where the company has operated since 2010.
But, while the city is disappointed to lose one of its largest employers, leaders say they are hopeful the move won't hurt the city's economy significantly.
Elanco announced Friday morning that it will build a $100 million headquarters campus at the former General Motors stamping plant, west of downtown. It will vacate the sprawling campus it opened a decade ago in Greenfield along Interstate 70 and take the 950 employees that work there with it.
It will be about three years before its new headquarters opens, and Elanco officials said they will work with local and state leaders to find a new tenant or tenants for the Greenfield buildings.
That timeline is positive news, said Randy Sorrell, the director of Hancock Economic Development Council.
"We've got a long lead time here," he told IBJ. "We're talking years, not weeks. There's plenty of time to start the transition process."
Sorrell said he receives inquiries often from site selectors and companies about Progress Park, so he doesn't think it will be hard to find a tenant.
Progress Park, at the intersection of Interstate 70 and State Road 9, offers nearly 95 acres of developable land, according to the development council's website. In addition to Elanco, it is also home to China-based auto-parts manufacturer BeijingWest Industries Co., which opened in 2019.
Larry DeBoer, an economist at Purdue University, said the city of Greenfield's budget probably won't take a hit if economic development leaders can find a new tenant to operate at the campus, which covers five buildings and 20 acres.
The buildings' assessed valuation could be reduced depending on who the new user is, which could lead to a reduction in property taxes, but that doesn't necessarily mean revenue will drop, DeBoer said.
"More likely than lost revenue will be a shift in the tax burden away from Elanco to other business, farm owners and homeowners," he said.
And because Elanco's new headquarters won't be far from Greenfield, it's also not likely that Elanco employees who live in Greenfield will move, meaning local income taxes shouldn't be heavily reduced.
"There's at least reason to be cautiously optimistic that it won't hurt that much," DeBoer said. "A place like Hancock County growing as fast as they are, one would think they would be able to take that and have a full recovery."
IBJ reported in June that Walmart Inc. will build a 2.2-million-square-foot distribution facility in Hancock County, and Ambrose Property Group is constructing a four-building logistics center along the Mount Comfort Road corridor.
Hancock is one of the fastest-growing counties in the state, behind only Hamilton County, according to data from STATS Indiana. From 2018 to 2019, the county saw a 2.2% increase in population.
Sorrell said while the county is sad to lose a global headquarters, he's at least happy Elanco is staying in central Indiana.
With the new headquarters being so close, leaders don't anticipate many Elanco employees will move away from Hancock County.
"They'll live here, spend money here and pay income and property taxes here, as opposed to if [Elanco] had chosen to move to some other state," he said.
For years, there's been uncertainty surrounding Elanco's future in Greenfield. In October 2017, Eli Lilly and Co., Elanco's former parent company, announced it was reviewing whether to sell or spin off Elanco.
The following year, Elanco spun off from Lilly. Then earlier this year, Elanco announced in had acquired Bayer AG's animal-health division. At the time, Elanco leaders declined to detail how that purchase might affect its Indiana operations.
Still, city leaders say Friday's announcement took them by surprise. City Councilor Gary McDaniel told IBJ he didn't know about the move until news broke Friday morning. City Council President Kerry Grass told The Greenfield Daily Reporter that as far as he knew, the city had received no notification ahead of the news.
IBJ could not reach Mayor Chuck Fewell for comment.
McDaniel said the company still has three active tax abatements with the city, but they'll likely phase out before the move is complete.
"We don't want to lose any of our corporate partners," he said. "When you have empty buildings, that's not good, but … I know we'll recover. We've got three years to plan for it."
Leaders agree Elanco's location, visible from the interstate and close to interchanges heading east or west, makes the buildings valuable and attractive.
"I think it's a nice site. It's right off (Interstate) 70. Everyone wants to be close to the interchange," Sorrell said. "By the time they ultimately vacate the site, I think I would have companies lined up to step right in."
Please enable JavaScript to view this content.