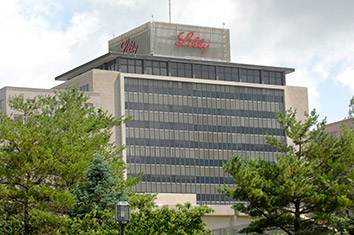 Pharmaceutical giant Eli Lilly and Co. plans to allow about 25% of its downtown employees who switched to remote working during the pandemic to return to in-person work on June 1, provided that the employees are vaccinated.
Lilly will also require masks and social-distancing while indoors.
The company plans to open its downtown locations to all employees by July 12, barring a reversal of the downward trend in COVID-19 cases.
Lilly typically has about 11,000 employees at various locations downtown, including its massive corporate headquarters on South Delaware Street. About 7,000 switched to remote working at the onset of the pandemic in 2020. Another 4,000 employees—largely lab workers and maintenance staff—continued to work on-site.
The company did not immediately share which employees will be part of the first wave invited back. They would include those who are most likely to work collaboratively.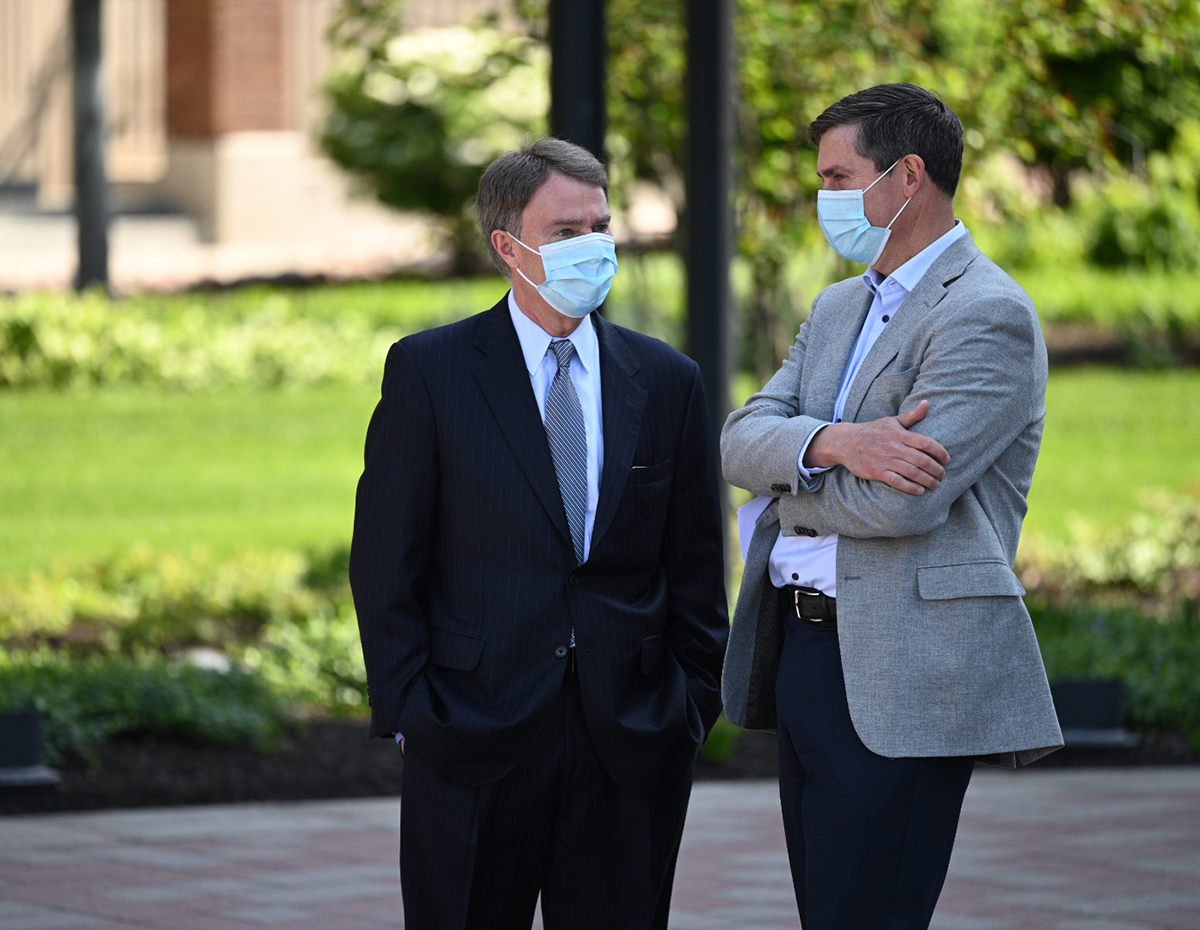 "We have teams of people who have not been together for 14 months, other than through a two-dimensional Zoom screen or Teams screen," said Steve Fry, senior vice president of human resources and diversity for Lilly. "So our goal was to invite people back who could benefit from collaboration together."
The employees returning after the first wave in June would not be required to be vaccinated.
"We are not requiring [all] our employees to be vaccinated," Fry said.  "What we're saying is in the first wave of employees that we are going to bring back in June …  we are requiring employees who choose to do that to be vaccinated."
Fry said Lilly is not planning to offload any of its office space, because it expects most of its staff to return to a largely office-based work schedule.
Some companies with large offices downtown, such as Salesforce and Rolls-Royce, are considering whether to vacate some of their downtown space.
"We do not have plans at this moment to change our footprint of office space," Fry said. "We expect our employees will be back in the office frequently and collaborate like they did pre-pandemic. We are just offering more flexibility than we did, moving forward."
Fry said Lilly suspects that the amount of people on campus will fluctuate daily, with different teams coming in on different days.
"We'll learn a lot that first month," he said.
An Eli Lilly representative said the new work model will be based on the requirements for each job, with some employees on-site all the time, others most of the time, and some with "even more flexibility."
The move comes as more companies begin to slowly reopen offices and navigate tricky territory with vaccinations.
The company said it is working closely with the Indiana Department of Health and the Marion County Public Health Department, taking a data-based approach to its decisions. It also said that "if external factors change, we will adapt."
The company was among the first to shift to work-from-home protocols, making the move even before the statewide stay-at-home order was instituted in mid-March.
The shift to work-from-home protocols took a toll on dozens of restaurants and other businesses that heavily rely on Eli Lilly employees for revenue, such as Siam Square on Virginia Avenue in Fountain Square.
Ed Rudisell, owner of the restaurant, said last March that even the temporary loss of those employees was a massive hit to the restaurant's income, and made lunchtime traffic almost non-existent.
Please enable JavaScript to view this content.