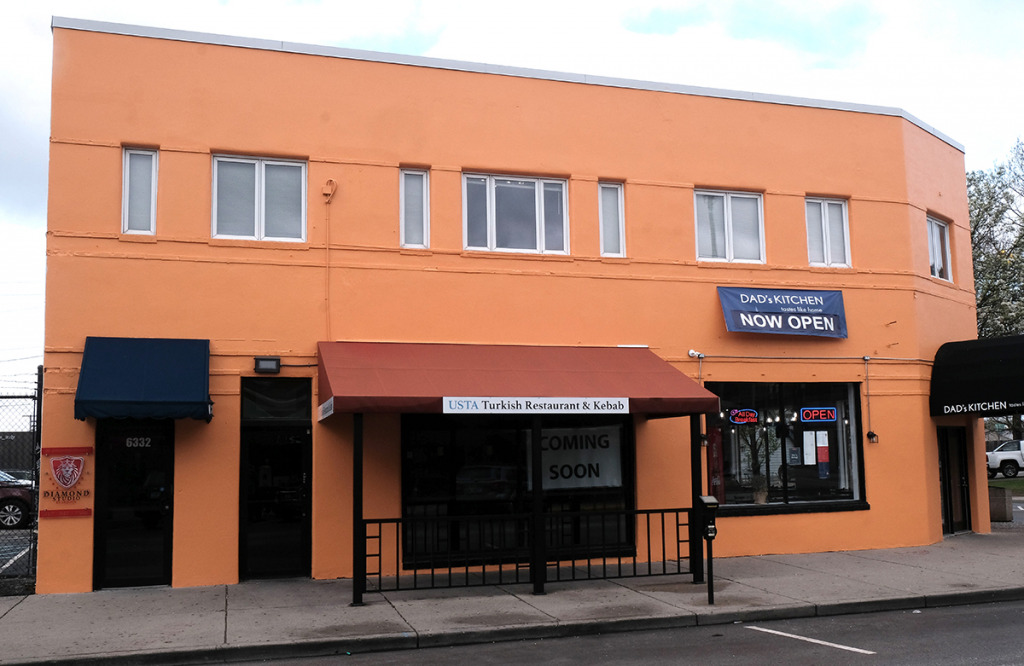 Usta Turkish and Mediterranean Restaurant, a family-owned establishment that previously operated in Bloomington, Illinois, is relocating to Broad Ripple after an extensive search for the best place to resettle and grow.
"We're hoping that business is good here and we're hoping that we can grow in Indianapolis," said Matt Demir, who operates the restaurant alongside his parents, Sakin and Gulay Demir, and his brother, John Demir.
Slated to open by the end of the month, Usta will be operating in a 2,300-square-foot leased space at 6334 Guilford Ave. The former tenant at the location was a Qdoba restaurant.
Usta's menu includes Mediterranean staples like hummus, kebabs, falafel wraps and gyros. It also features Turkish dishes that may be less familiar to American palates such as hunkar begendi (marinated cubes of chicken or beef with grilled eggplant in a heavy cream sauce with herbs) and mucver (pan-fried zucchini and carrots with parsley, herbs and tzatziki sauce).
Matt Demir said he believes Usta's cuisine will be a good fit for Broad Ripple. "It's a vibrant community that likes to try different cuisines," he said.
The family operated Usta in Bloomington for nine years before closing at the end of last year. Since then, the family has been prepping for a business relocation sparked by a combination of business and family circumstances.
Usta closed on Dec. 31, because the building it had occupied was sold, Matt Demir said. The family, which had run the restaurant on its own until that point, also knew it would need to hire some outside employees.
Matt Demir plans to start medical school at Southern Illinois University in Carbondale in August, so he won't be able to help his family run the restaurant. The family also wants to grow their business, perhaps opening additional restaurants over time.
So, Matt Demir said, the family decided they needed to move Usta to a larger city. They began scouting locations that might be a good fit. They looked at cities in different states, including Texas, before settling on Indianapolis because of its low cost of living, business-friendly environment and welcoming atmosphere, he said.
Matt Demir said his conversations with local business owners also helped convince him. "They all encouraged me to open up a business here and they told me I could be successful here," he said.
The family has invested $623,000 to date in the opening, including the cost of purchasing and shipping all-new equipment and furnishings from Turkey. The space will seat about 60 indoors, with additional outdoor seating.
Please enable JavaScript to view this content.