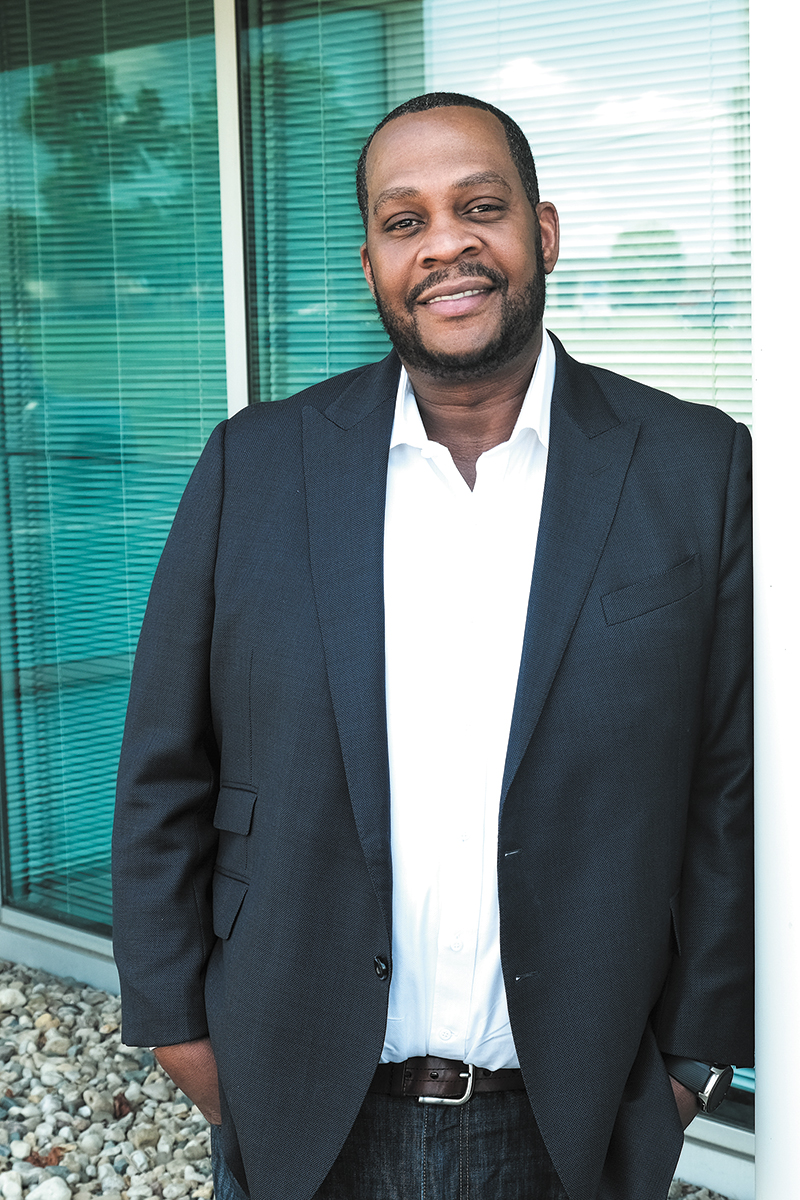 Revenue growth FY 2017 to 2019: 238%
2019 revenue: $3.4 million
An early start: Apex CEO Lamont Hatcher started using computers in fourth grade, making kaleidoscopes using basic programming. "From that day on, I fell in love with technology," he said. Nearly 40 years later, his love of computers remains as strong as ever.
Concentration: Hatcher's company, Apex Infinite Solutions LLC, provides the traditional managed IT services—help desk, networking, infrastructure, cybersecurity. "But our sweet spot is really strategy," Hatcher said. Apex helps clients plan out where their business is headed and "we try to design or partner with your organization to make sure we're providing the best-in-class solutions for your particular organization."
Focus helps growth: Apex started eight years ago. Its growth, Hatcher said, is attributable to its people. "As the people have grown, we've grown. As we've gotten older and more focused and more dialed in, the business has just grown faster and faster" by allowing the company to take on larger clients. "It all comes down to your people."
Around town: Clients range from an east-side church with five staffers who handle the administrative duties to a local sports team that needed WiFi for its venue. Apex is "vendor-agnostic," Hatcher said. "It doesn't matter what vendor you go with, as long as it's the right fit for your organization."
Plans: Hatcher said Apex has a three-part growth plan. It's hired salespeople whose mission is to establish more of a presence for the company. Apex also is looking at acquisitions—and as of late May was performing due diligence on a competitor outside of Indianapolis. And it's started to gain traction with federal certifications. "We want to go after more federal and government business," Hatcher said.•
Check out more of IBJ's ranking of Indy's fastest-growing companies.
Please enable JavaScript to view this content.