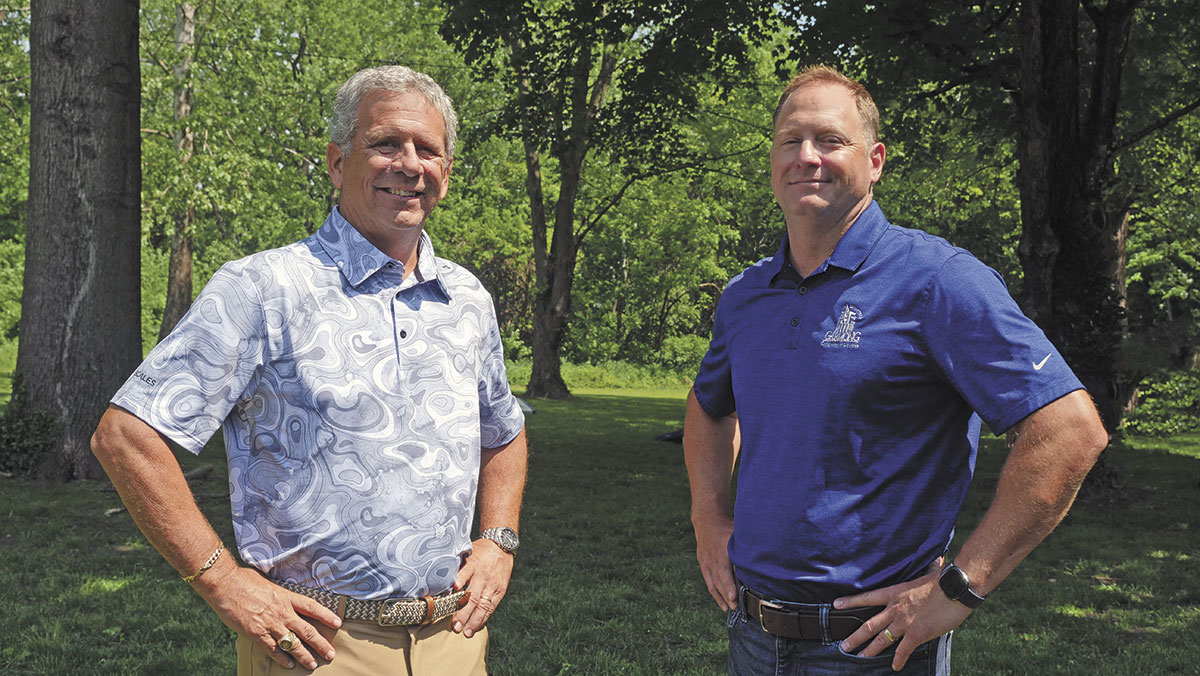 Revenue growth FY 2019 to 2021: 139%
2021 revenue: $181.4 million
The century mark: C.H. Garmong & Son, which celebrates 100 years in business in 2023, knows its strengths—school, jail and medical facility construction—and its markets—Terre Haute, Evansville and Indianapolis. "The growth we had three to five years ago allowed us to focus more on what our people are really good at," said Chairman and CEO David Hannum, whose great-grandfather Claude H. Garmong founded the company. "Instead of just trying to build anything we can find, we've focused on those markets and we add value."
Projects include: Tri-North Middle School in Bloomington ("The nicest middle school I've ever laid eyes on," Hannum said), a new academic center at Rose-Hulman Institute of Technology in Terre Haute, and a natatorium in Evansville are some of Garmong's recent projects. It's currently working on the Marion County Community Justice Complex and the 47-acre Commerce Park in Brownsburg. "We feel like we are the construction source of choice right now in central Indiana, and it's a lot of fun to be us," Hannum said.
High praise: Hannum said that, at the Tri-North ribbon cutting, the school principal told him, "'Your people are so easy to work with; your delivery was so flawless. We've built a lot of projects here, and this is one we're going to use as the pinnacle of how good a construction project can be.' When your customers say you do that, that's delivering at a high level. That's as rewarding as it gets."
Ingenuity: Early in the pandemic, some projects Garmong had on the books were called off. President Paul Okeson said the company lost 30% to 35% of its planned business in Evansville alone. Instead of sitting on their hands, Garmong employees there started processing polycarbonate Plexiglas dividers and partitions for clients and friends in the community.
Plans: Okeson said Garmong hasn't had a consistent presence in northeastern or north central Indiana. He hopes that will change in the next few years, and that the company's expertise in building detention centers will enable it to branch into other states. "Ultimately, what David has built with this company and his family's reputation shows that when you combine talent, reputation and resume, you're going to get all the things you really need."•
Check out more of IBJ's ranking of Indy's fastest-growing companies.
Please enable JavaScript to view this content.