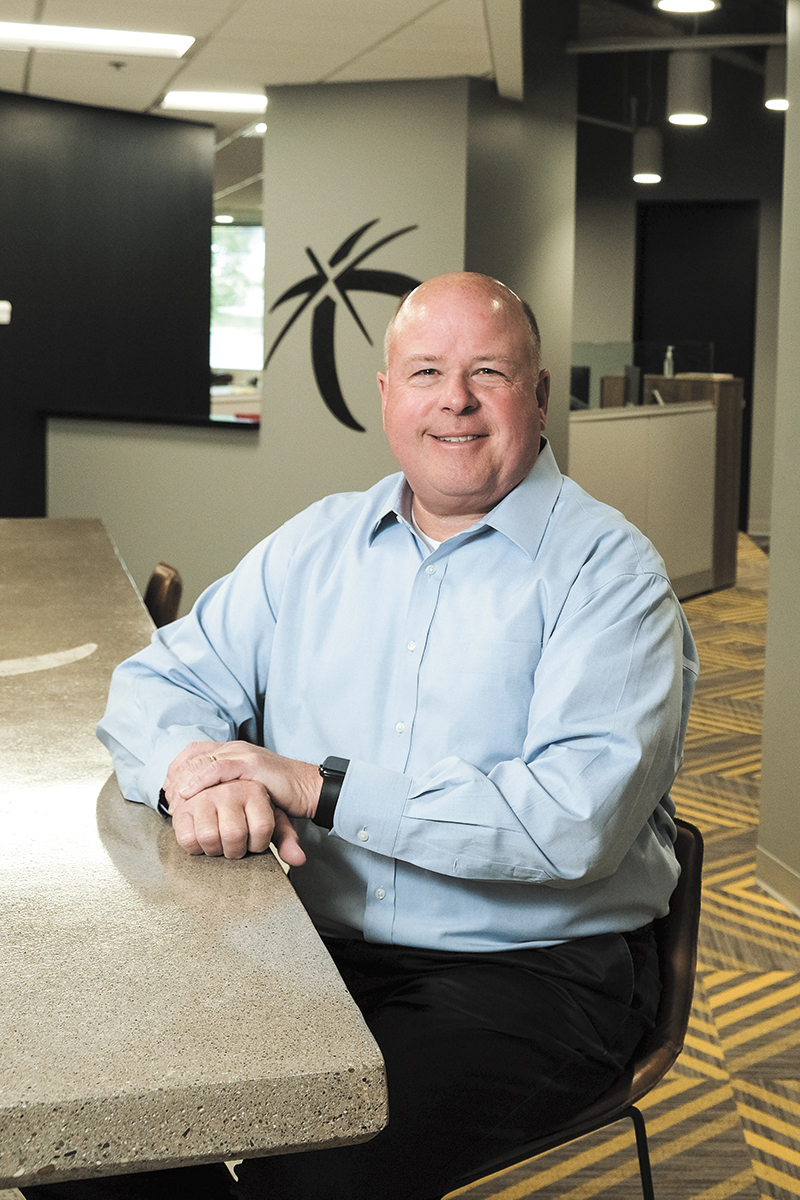 Revenue growth FY 2017 to 2019: 368%
2019 revenue: $120.7 million
Experienced: Bill McCarthy, CEO of Compass Commercial Construction Group, worked more than 25 years in general contracting before he and his partners started their company. "We did not have a plan to grow rapidly," he said. "We thought, 'Well, we'll do our thing and see what happens.' It's our good fortune that we've been able to react to this and had some pretty terrific growth."
What they do: CCC Group, a general contractor and construction manager, primarily builds industrial buildings—giant warehouses—as well as office buildings and corporate headquarters. McCarthy said the company is finishing one with a manufacturing facility inside that will build propellers for Yamaha outboard motors. CCC also built the 60,000-square-foot Intech Park headquarters for Wabash Valley Power Alliance and is finishing a project near Mount Comfort Airport that will be used by a large e-commerce business.
Key to growth: What's driving CCC's growth is simple. "We happen to be operating, particularly on the industrial side, in one of the most active growth markets for building construction that there is," McCarthy said. "Central Indiana is uniquely positioned, being where it is geographically. And the economic incentives that the local governments and the state give drive a lot of this warehouse/distribution center construction. We've seen just phenomenal growth."
Staying home: McCarthy said CCC Group has been asked to build in neighboring states. The company's position is this: If his firm's employees can drive to the project, be personally involved and work with clients and subcontractor partners that know them, "that's really a better model. It's not that we'll never grow out of this footprint, but we've had pretty phenomenal growth just sitting right here in central Indiana."
Cautiously optimistic: McCarthy said he expects some pullback in construction over the next 12 to 24 months, but the work the company has in the pipeline now will carry it well into 2021. The growth of e-commerce has kept the firm busy. In fact, he said, CCC Group had $50 million of new projects that went from the preconstruction to the construction phase in May.•
Check out more of IBJ's ranking of Indy's fastest-growing companies.
Please enable JavaScript to view this content.