Revenue growth FY 2018 to 2020: 155%
2020 revenue: $5.7 million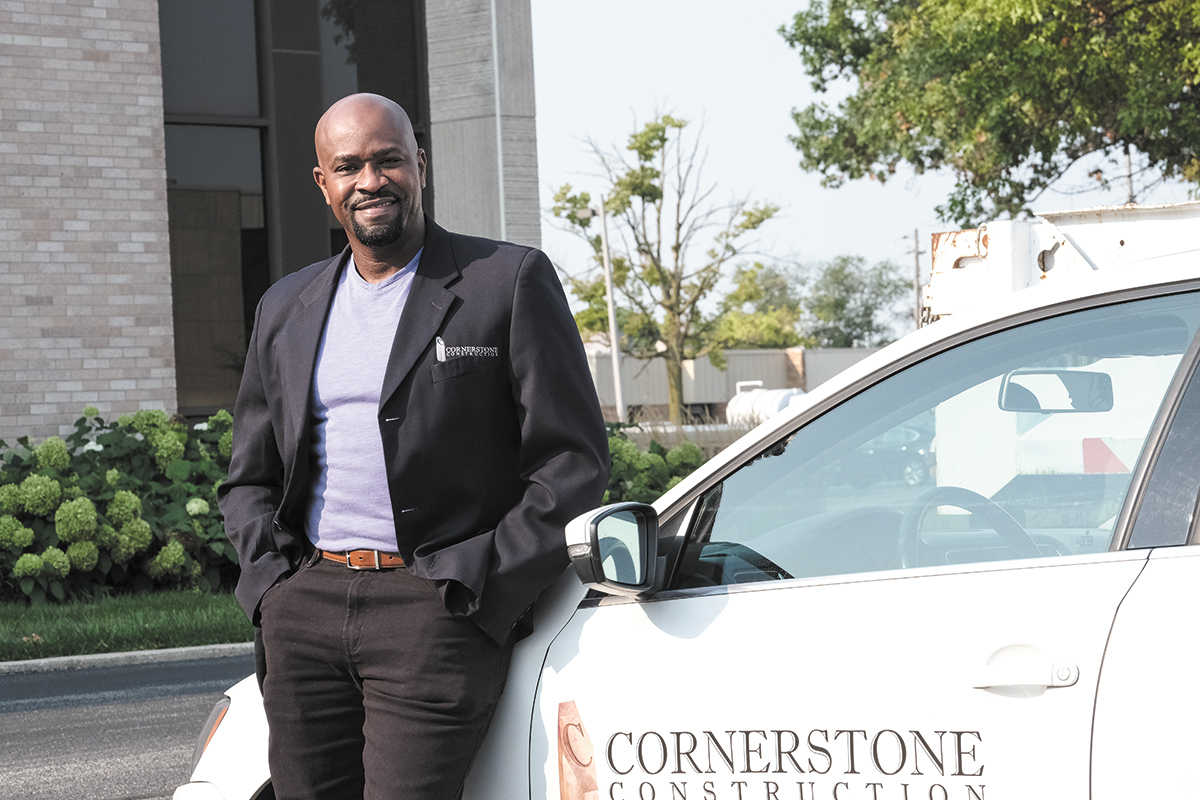 Truck and a half: Nick Lunn started Cornerstone Construction Group LLC in 2013 with a $2,500 loan from his mother-in-law and a dented truck and busted one-ton dump truck he bought at a junkyard. He and his brother worked out of his garage doing small driveway and sidewalk jobs. Two years later, they landed a five-year contract with NiSource in northwestern Indiana, and in 2018-2019 won a contract with the Army Corps of Engineers. "You couldn't believe how happy I was to get started with that truck and a half," Lunn said. "I never got that one-ton dump truck started, but I kept that truck for a while just to remind me where I started."
Other capabilities: Cornerstone still specializes in asphalt, concrete and erosion-control work. But it also has expanded to do interior construction and project-management work that will keep the company busy during the winter months. Lunn credits customers such as the Indianapolis International
Airport and Citizens Energy Group with helping fuel
Cornerstone's growth.
His pitch: Lunn tells clients, "We have special talents, skills and capabilities within our organization that would be a great asset to any of our clients—especially in this time where there's a labor shortage and schedules are backed up."
Pandemic life: Initially, it was tough, Lunn said. But he kept talking to his partners, the commercial customers and general contractors, and said, "We want to continue to find a way to add value to you and the work that you need. Are there areas we can offer our expertise that can help you fill a gap?" In the middle and end of last year, the company started to get additional contracts that allowed them to double their growth from the previous year.
In the future: Lunn's goal over the next three to five
years is for Cornerstone to become a $15 million organization. "We have a good growth-strategy plan for that; it's a living document, so it's continually being fine-tuned," he said. He also wants to add members to the team who can help the clients. "We're here to serve the customer."•
Check out more of IBJ's ranking of Indy's fastest-growing companies.
Please enable JavaScript to view this content.