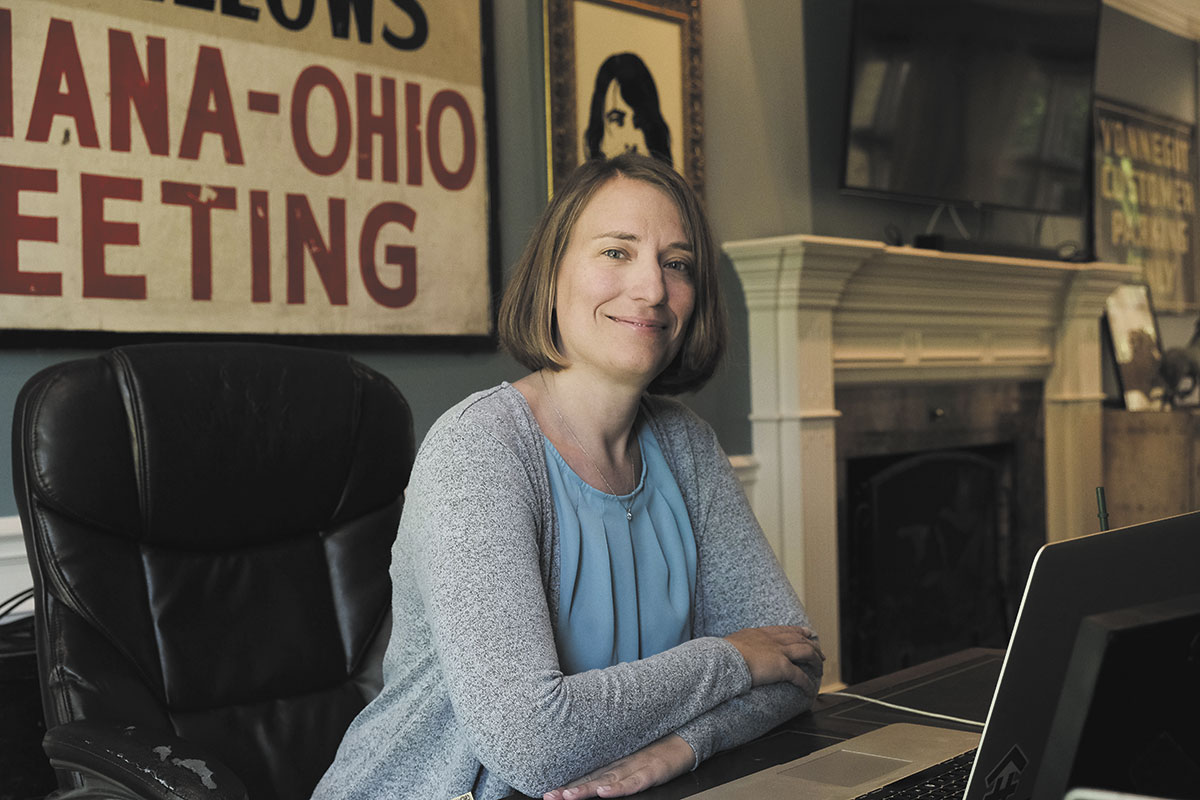 Revenue growth FY 2019 to 2021: 311%
2021 revenue: $10.3 million
What it does: FullStack Inc., a company spun off from Developertown in 2017-2018, is a professional employer organization that handles
a company's human resources services through a co-employment relationship. While the business customer continues to oversee its operations and employees, FullStack oversees administrative operations related to benefits, payroll, human resources and more.
Initially: CEO Dawn Lively said the goal was to serve a niche in the Indianapolis area of tech startups and scale-ups that needed HR support but didn't want to invest in their own full-time resources.
Expansion: FullStack has now expanded to 46 states, the District of Columbia and Puerto Rico, from 20-some states, thanks to referrals from existing clients and clients' organic growth—and as a result of the pandemic. "The landscape changed for employers," Lively said. "Now, they're able to find remote talent and they've changed their business models." That means an Indianapolis-based company that has found a talented salesperson in Texas or a developer in Colorado or a marketing person in Virginia might need FullStack's help. "We've needed to pivot to accommodate that they want to be in those states," she said.
Services: Companies come to FullStack for payroll, benefits administration (a tiny startup that needs benefits for a new employee) or human-resources-related issues like worker's compensation, unemployment, leaves of absence, handbook creation or paid time off. Lively said FullStack now has
93 clients and supports just under 1,000 worksite employees.
Poised to grow: She said the company continues to focus on internal growth by putting structure and processes in place. The goal now is to see how much it can grow and progress. "We believe," Lively said, "that we are the caring PEO in the marketplace that really values our clients and values our relationships and strives to be transparent in our business relationships and our communications with our clients."•
Check out more of IBJ's ranking of Indy's fastest-growing companies.
Please enable JavaScript to view this content.