Revenue growth FY 2018 to 2020: 180%
2020 revenue: $122 million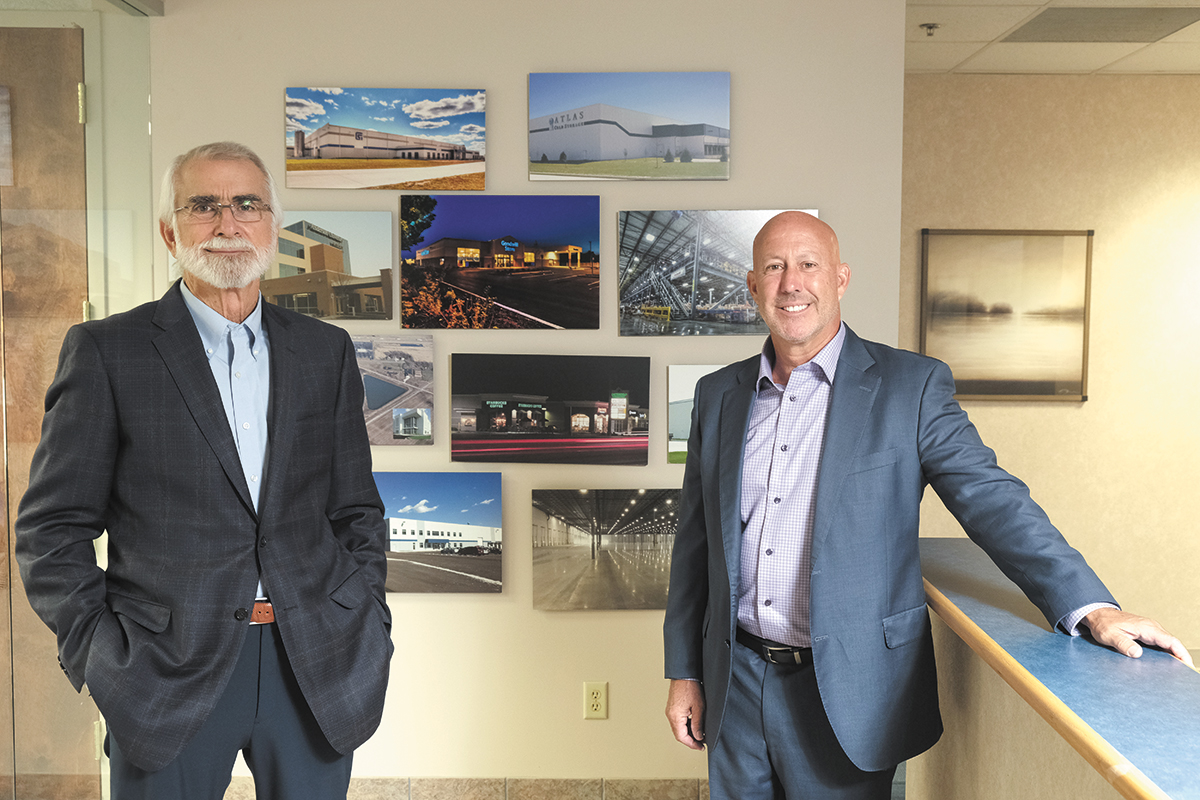 Starting up: CEO Terry McCardwell and President David Bunting bought GDI Construction in 2005 and brought their complementary skills to the venture. McCardwell's background is in accounting; Bunting worked his way through college as an ironworker and worked for years for Duke Construction Co. McCardwell said the company's growth can be attributed to being in the right place at the right time and building the right kinds of projects—logistics facilities, distribution centers and manufacturing buildings.
Big facilities: GDI's work includes a Coca-Cola Bottling Co. building in Whitestown, the 1-million-square-foot XPO-Apple distribution center in Hendricks County and a PepsiCo distribution center in Indianapolis. GDI has also built assisted living, commercial office, retail and institutional facilities, "but right now, in this environment, we're riding the wave with warehouses, distribution and logistics," McCardwell said.
Feeling optimistic: As much growth as GDI has experienced in the last four years, Cardwell said he anticipates similar success for the next few years. "We think this logistics center and warehouse distribution expansion demand will continue, and we think there's another four [to] five years of runway there."
Pandemic life: McCardwell said he was concerned when the pandemic hit, but it actually helped GDI. With consumers stuck at home, that meant more e-commerce and the need for more space to store inventory. "I've seen studies that say these companies will now increase their inventory levels by as much as 40%," he said. "If they do that, that's 40% more warehouses and distribution centers they're going to need to store their products in—and that's good for people like us."
Giving credit: In addition to being in the middle of a hot market, McCardwell said it's great employees, subcontractors and suppliers who have fueled GDI's growth. "We've really tried to build our business with the mantra that we're going to treat those people right," he said. "We're only as good as the employees, subcontractors and suppliers who are working with us."•
Check out more of IBJ's ranking of Indy's fastest-growing companies.
Please enable JavaScript to view this content.