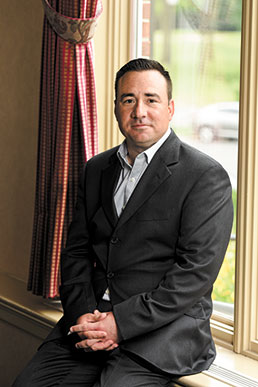 Revenue growth
FY 2016 to 2018: 43%
2018 revenue: $23.4 million
Other measures: When Gemco Constructors LLC principal Bill Bates thinks about his company's growth, he looks at more than numbers. In early 2018, he said, the company decided that—instead of setting growth, revenue and profit targets—it wanted to figure out how to make Gemco the best it can be. "We're still a construction company, but let's see what we can do to differentiate ourselves from our competitors," he said. "So far, it seems to be working. Our biggest challenge is still manpower, but we get calls from competitors' employees weekly."
Worksites: Gemco is a mechanical, electrical, plumbing, building-automation systems and service contractor. Though it's based in Indianapolis, the majority of its work is out of state. "We're trying to do more in the state of Indiana, but we're probably still more outside than in," Bates said.
Recent projects: Gemco finished pharmaceutical/consumable goods warehouses in Jeffersonville and in Perryville, Maryland, and is starting another 1.2-million-square-foot facility in West Jefferson, Ohio, outside Columbus. It's also been hired to do the mechanical, electrical, plumbing and controls on a couple of office buildings in Indianapolis. "We're able to do things … because we know how to build these big buildings," he said.
Staying manageable: Bates said he looked at what Gemco can do revenue-wise with the staff it has and came up with a range of $30 million to $50 million. He expects revenue to be mid-$30 million this year. "I'm very bullish about where we are with the people we have in place and the procedures that we implement," he said.
Reasons to grow: Bates said he works hard to manage growth because he and other Gemco managers came from a company that grew too quickly and eventually closed. "We decided we were going to come up with a core group of people and add key people as required," he said. "But the most important thing is, if I can make this a better place to work than our competitors, our goal is to focus on that."•
Check out more of IBJ's ranking of Indy's fastest-growing companies.
Please enable JavaScript to view this content.