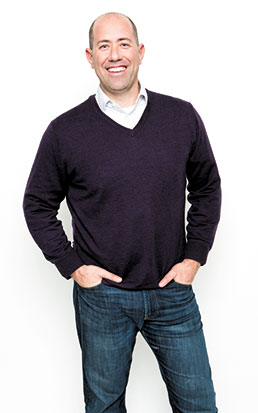 Revenue growth
FY 2016 to 2018: 109%
2018 revenue: $4.2 million
Major achievements: CEO Mike Reynolds said 2018 was "a banner year" for Innovatemap, a digital-products agency that helps tech companies put the best possible product into the marketplace. The team grew to 21 members, up from 16, and in February 2018 the company solidified its permanent headquarters in Broad Ripple by signing a long-term lease for space on Broad Ripple Avenue. After temporary stops in three locations, it had found a permanent home.
Revenue growth: Innovatemap grew revenue from
$3.1 million to $4.2 million—and returned to the Fast 25 for the second consecutive year—by continuing its success with Indianapolis-area tech companies and branching out into working with what Reynolds calls "tech-enabled companies." That is, hospitals, banks, consumer-products businesses that need a great online experience, e-commerce, a mobile strategy or a software app that complements their core business. Those companies include Delta Faucet Co., Stanley Security and Herff Jones.
Bullish on tech: Innovatemap had success in the tech space with local software companies, including Olio, DriverReach and Greenlight Guru, "helping them take their existing ideas to another level," Reynolds said. "We helped them tell their story better and equip their sales team with better positioning."
Moving on: Five clients—companies Innovatemap partnered with for two to three years—were acquired in 2018, including Mobi Wireless Management and Canvas, a text-based interviewing platform. "That's been a proud moment for our team," Reynolds said. "Helping them as a partner along their ride of success, to see them hit some of the outcomes they were trying to achieve and we were fortunate to be a part of, is really a great thing."
Going forward: Innovatemap built its business by working with Indianapolis tech companies. Reynolds said he now wants to cast the company's net a little wider and seek out partners throughout Indiana and, perhaps eventually, the Midwest. In addition, "A lot of non-tech businesses started calling us last year, and we will embrace that market," he said.•
Check out more of IBJ's ranking of Indy's fastest-growing companies.
Please enable JavaScript to view this content.