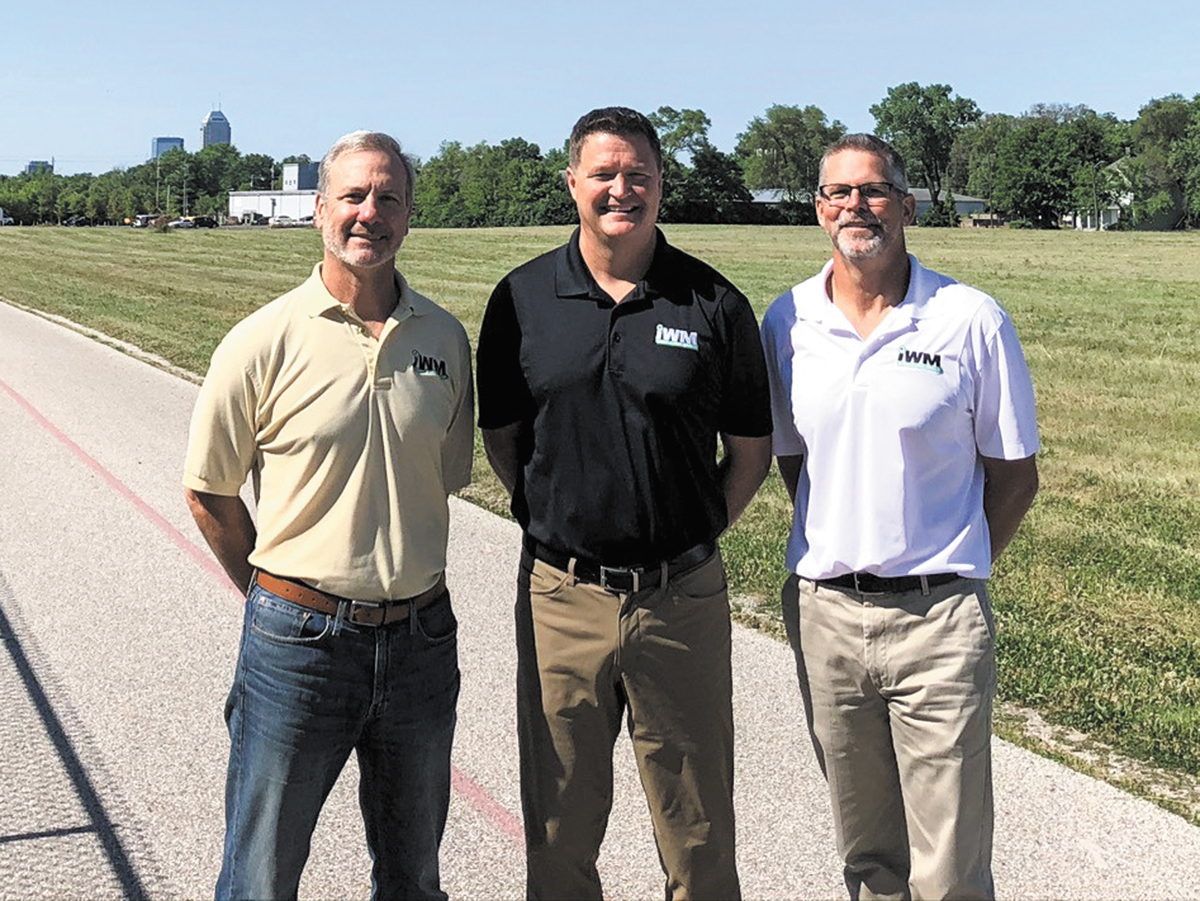 Revenue growth FY 2017 to 2019: 68%
2019 revenue: $10.5 million
History: In 2006, Troy Smith was approached by an acquaintance about starting a waste-permitting and recycling business. "I didn't know if that was a full-time business," said Smith, who at the time was working for a large environmental-consulting company. But that suggestion sparked the idea of starting a company. At the time, Smith's future partners were working for Handex, a national environmental-consulting company that was pulling out of the Midwest. The partners bought Handex's assets and hired their employees to start IWM.
What it does: IWM specializes in brownfield investigation—looking at any previously developed land that is not in use but might have been contaminated—remediation and redevelopment projects. The company typically works with government agencies; it has done work for the state of Indiana and the cities of Indianapolis, Fort Wayne and Anderson. Its work has included cleanup along the Monon corridor between 16th and 28th streets, for which the company won a national EPA award.
Other services: IWM also performs traditional environmental consulting services, including analyzing commercial property so banks and prospective purchasers know what risk they might incur if they purchase the property and, if necessary, providing services such as soil and water sampling.
Branching out: A growing part of IWM's business is in vapor intrusion, which is identifying chemicals considered to be sufficiently volatile and toxic to warrant an investigation. That work has taken IWM to Michigan and other states. The company also does investigations of underground storage tanks, and air and stormwater compliance, among other services. "We've always tried to maintain a balance," Smith said. "We've seen other environmental consultants who get too heavily weighted within an industry."
Fast again: In 2009, IWM was the No. 1 company on the Fast 25 list after buying out a business in Fort Wayne and winning a couple of big contracts in 2008. Then the Great Recession hit. In 2009 and 2010, IWM felt the impact when lenders pulled back on new projects. But it weathered the slowdown by building the business and paying down debt, and Smith said he's proud to be among the fastest-growing companies again. "It was a long haul back," he said.•
Check out more of IBJ's ranking of Indy's fastest-growing companies.
Please enable JavaScript to view this content.