Revenue growth FY 2018 to 2020: 95%
2020 revenue: $26.2 million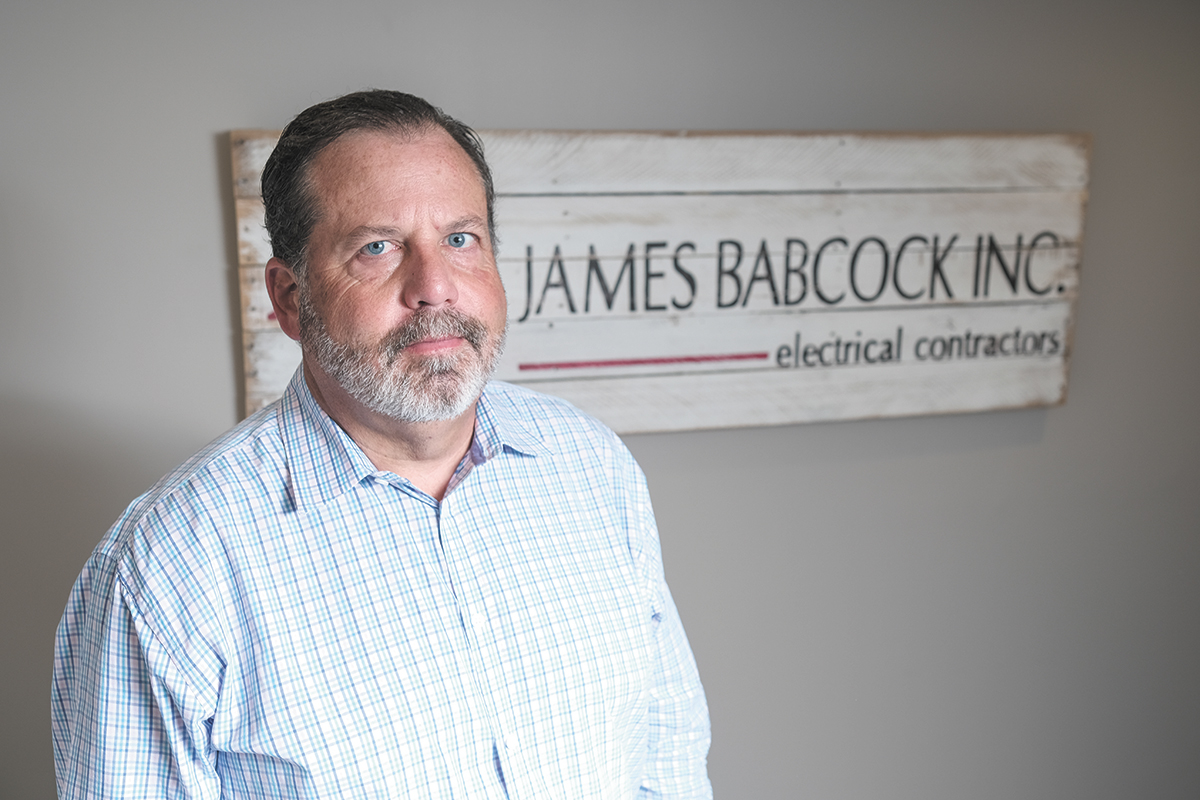 Babcocks in charge: James Babcock started James Babcock Inc. 65 years ago as an electrical contractor. His son Dave took over from him and is now chairman, and his grandson Dan became president about 12 years ago. Dan said he expects the lineage to continue to a fourth generation: His son Max has joined the company.
More services: The company has expanded its services and now is an electrical and communications contractor specializing in data cabling, fiber optics and fire alarms for schools, jails and businesses. The operation was comparatively small until the last three years, Dan Babcock said. "I'm always looking for more ways to stay in front of technology and more opportunities for work. One of the reasons we do the communications work is that we would rather be able to control a schedule and perform the work ourselves."
Steady employees: Dan attributes the growth to "good general-contracting partners and owners who trust our work" and employees who have been given the chance to thrive. "You have to have so many foremen or leaders," he said, "and to get enough projects like that, you've got to have people who can do the work. We had some guys who had not been given that opportunity and now were given that opportunity and they knocked it out of the park."
Pandemic life: Work continued as planned throughout the pandemic, Dan said. To keep workers safe, the company sanitized tools, wore masks, made hand sanitizer readily available and discontinued the communal Gatorade jug in favor of individual bottles.
Growth but … : Dan said he doesn't imagine making the Fast 25 next year. "We're going to continue to grow, but I'm not sure the opportunities are out there to do it again," he said. "Throughout the growth, we maintained our quality and our reputation. I'd rather stay at the level we're at and maintain our reputation and our quality than grow and lose that."•
Check out more of IBJ's ranking of Indy's fastest-growing companies.
Please enable JavaScript to view this content.