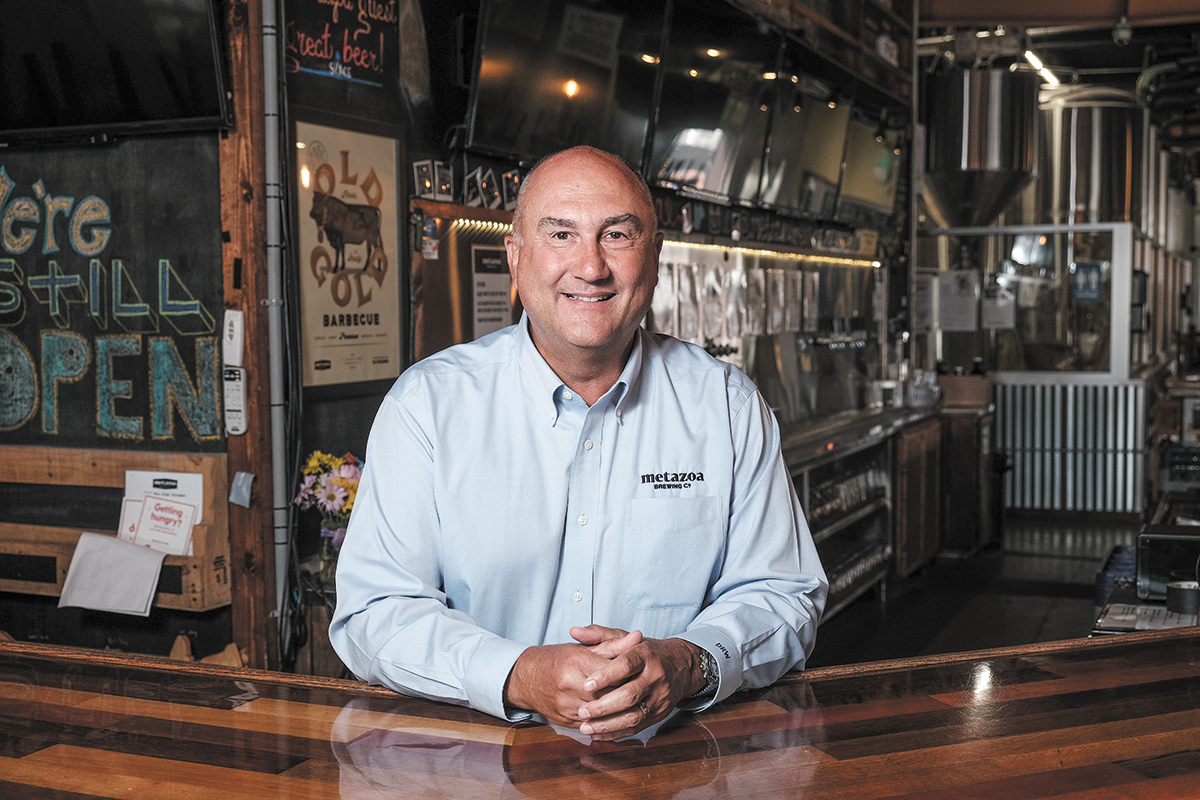 Revenue growth FY 2017 to 2019: 98%
2019 revenue: $2.0 million
Drink up: Dave Worthington sums up the success of Metazoa Brewing Co. this way: "We have a solid following, our beer is great, and the public has embraced our mission to give back a percentage of our profits to various animal welfare organizations. Along with that, we're on an acre of land downtown and we have an Astroturf dog park that's been wildly popular."
Hops to it: Worthington's love of beer goes back to childhood, when he collected beer cans. As social chairman of his fraternity at Indiana University, he bought the kegs. He brewed his own beer at home. About eight years ago, he started a beer bus company, taking people to the breweries in town. "I thought it was pretty cool and it would be fun to have a brewery," he said. So he went looking for a building.
On site: He found the right space at 140 S. College Ave. There, he has 48 parking spaces, a 4,500-square-foot taproom and a dog park. On any given Friday or Saturday night, he said, 50-60 dogs are there with their owners, and everybody's enjoying the option of 20-30 beers brewed on the premises, as well as a grand view of the city skyline.
Beer only: Metazoa serves no wine, cider or food. Its brewer is the former head brewer at Goose Island, and Worthington said the beer he makes is "the best in the state." Some Indianapolis restaurants have asked Metazoa to make proprietary beers for them—which they do—and Metazoa also cans three of its beers for sale in local grocery and liquor stores.
Coming soon: While COVID-19 shut down Metazoa, Worthington used the time to look for real estate. By the beginning of next year, he hopes to open one or two Metazoa locations in Broad Ripple, Fishers, Carmel, Zionsville or Noblesville—and maybe a few more within three to five years.•
Check out more of IBJ's ranking of Indy's fastest-growing companies.
Please enable JavaScript to view this content.