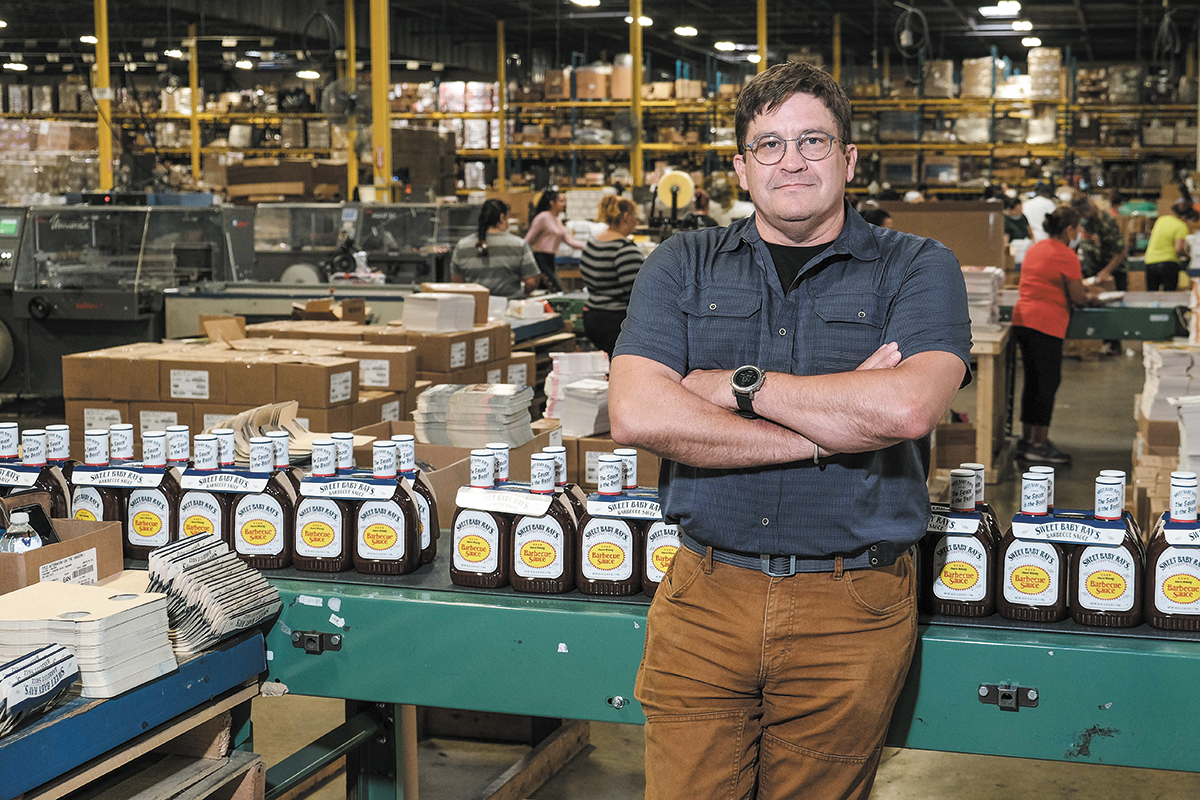 Revenue growth FY 2017 to 2019: 70%
2019 revenue: $5.1 million
Pleased to be here: Jeremy Bunce might be the happiest of all the people who made the Fast 25 this year. His company, which does packaging and order fulfillment, survived the Great Recession, moves to a half-dozen facilities, the loss of a major client, and disputes with Bunce's partners over the future of the business. "I felt the company still had growth potential," he said. "We were 10 years in business and I still had a vision." By 2017, he had bought out the last of his partners, invested his own capital and redefined the company.
What it does: MSL Copack + Ecomm has always been a secondary contract packaging facility, taking products from primary manufacturers that make one item and doing something different with that item. That might be packaging a shampoo and conditioner together (buy-one-get-one-free); a cardboard point-of-sale display filled with books, sunglasses or CDs; or a series of books shrink-wrapped together.
Changes: Bunce said that, after he bought out his last partner, he began to push excellence in technology. That's when MSL Copack + Ecomm started to grow its fulfillment side. "I didn't want to be really good at putting stuff together and not real good at getting it where it needs to go." Now, the company can take products, reconfigure them in any way the client likes and ship them to retailers or direct to consumers.
Various sectors: Bunce's company typically works with food products, in publishing, and in health and beauty. When one company put out a public bid to package a home-remodeling kit that would be sold at the big-box home-improvement stores, MSL Copack + Ecomm gave the firm a design, a quote and a prototype it liked. The company was chosen to put together the kits and ship them.
E-commerce plus: While the pandemic has resulted in economic chaos in many sectors, Bunce said MSL Copack + Ecomm's e-commerce-fulfillment business "is on fire. With COVID, e-commerce demand took a three-year leap forward overnight. We had to define our systems and capabilities just to handle the rush of clients looking for fulfillment houses."•
This profile has been revised. The original version referred to the company by its legal name, Minority Solutions Logistics LLC, rather than the name it operates under, MSL Copack + Ecomm.
Check out more of IBJ's ranking of Indy's fastest-growing companies.
Please enable JavaScript to view this content.