Revenue growth FY 2018 to 2020: 73%
2020 revenue: $76.2 million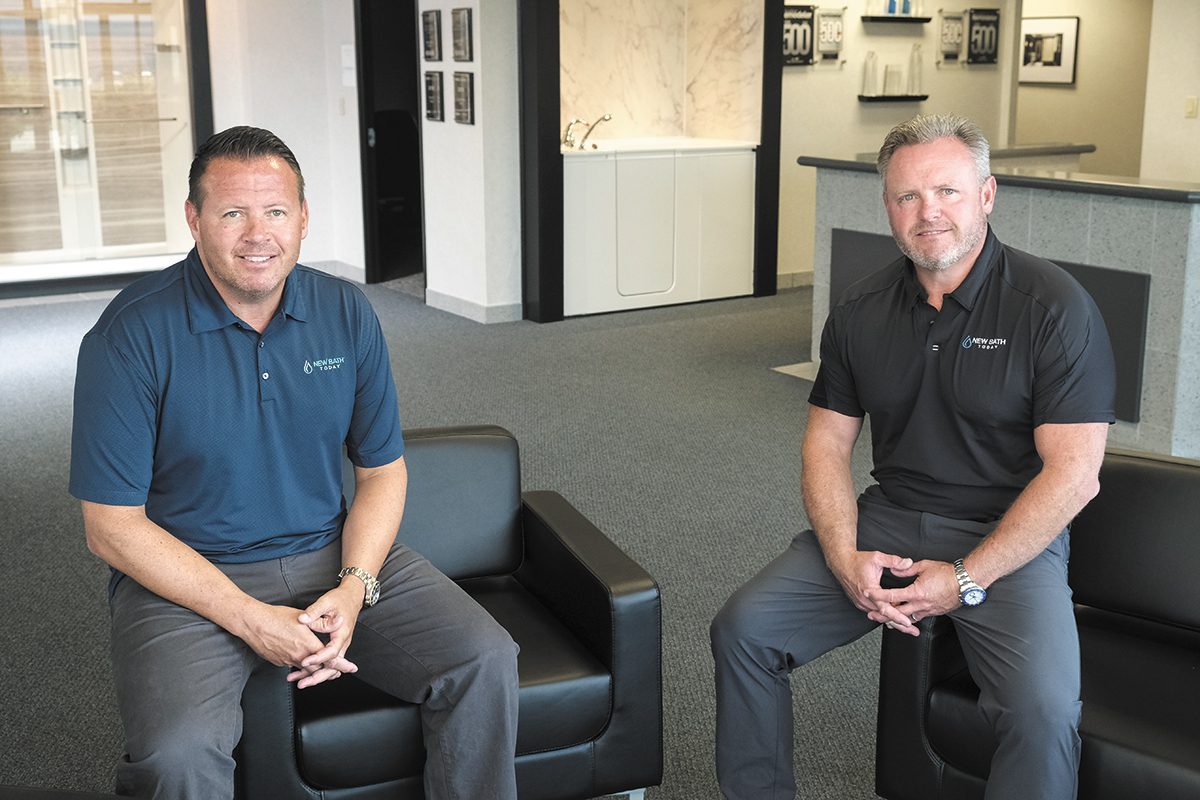 Spinoff: New Bath Today CEO Mike Redman and his brother Ryan, the president of the company, have been in the home improvement business for more than 30 years. In 2016, they were operating—and still run—a company that offers contractor services, when they were told that Kohler had started a program that allowed contractors to buy directly from it. The Redmans started New Bath Today as a spinoff.
In six states: New Bath is now the largest Kohler direct contractor in the country, Redman said. It has three locations—in Nashville, Tennessee; Ann Arbor, Michigan; and Indianapolis, its headquarters. The company also does business in West Virginia, Kentucky and Ohio.
Highly retail: New Bath Today works solely with individual homeowners, many of them older people who want to convert their bathtubs or showers to walk-ins. It also does standard shower and bath replacements, all of it custom work. Mike Redman said the company installs 200-225 baths and showers each month, and has about 700 jobs in backlog.
Multiple challenges: It's tough to find workers, Redman said, so the company just hired a talent-acquisition manager who focuses on recruiting and hiring office, sales and installation staff. And all those stories you hear about the supply chain are true, he said. Lead times for products and materials has tripled or quadrupled.
Pandemic life: On one hand, potential customers shied away from having salespeople and installers come into their home. "We had a 60-day period where we were begging people to let us come out and design it and get them a new bathroom," Redman said. "People were real skittish." On the other hand, the pandemic helped New Bath Today because older people wanted to stay in their homes rather than move into assisted-living facilities and risk exposure to COVID-19. "They still want to get these projects done, so we just kept plugging away," he said.•
Check out more of IBJ's ranking of Indy's fastest-growing companies.
Please enable JavaScript to view this content.