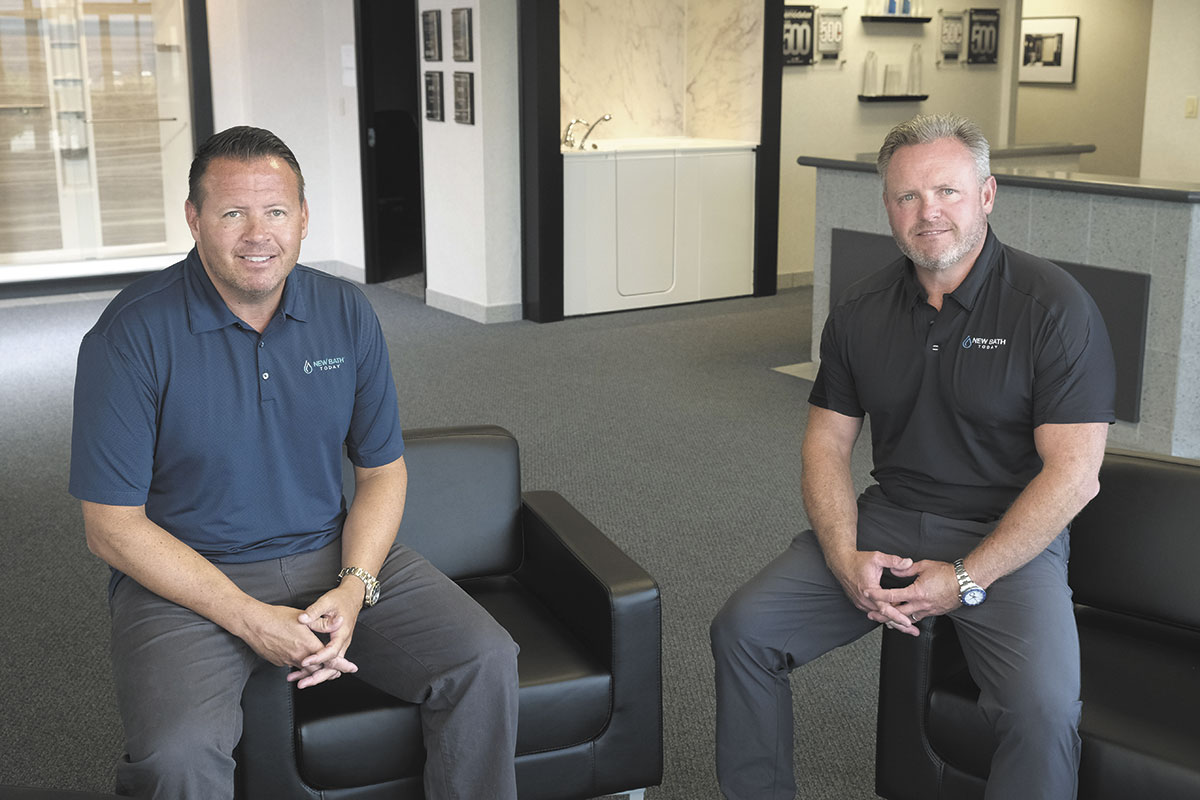 Revenue growth FY 2019 to 2021: 122%
2021 revenue: $35.4 million
New owners: In five years, brothers Mike and Ryan Redman built bathroom renovation specialist New Bath Today into a $35 million company doing business in six states as the largest Kohler-direct contractor in the country. In May, they sold the company to Atlanta-based SageHome Inc., which designs senior living spaces, and London-based Cairngorm Capital Partners LLP.
Slowdown: CEO Mike Redman said New Bath Today had to slow its marketing efforts over the past year because the company was outpacing its production by 50% a month, and the backlog kept getting bigger. What used to be a four- to six-week wait is now more than 16 weeks. "It doesn't faze people, because they've kinda gotten used to waiting on everything from furniture to appliances to a new car or truck," Redman said. "It's a new habit for everyone: We might as well get on the list now because, the longer we wait, the longer we're going to have to wait to get it."
Refocused: Bathroom remodeling was a popular pastime the first two years of the pandemic, Redman said, and installing walk-in tubs and showers—which is mostly what New Bath Today does—gives older people the opportunity to stay in their homes longer. "I think everybody's habits changed during COVID," Redman said. "They're home more than they've ever been. And there's nothing really out there to buy. So people want to put the money in their house."
Continued growth: The Redmans are staying on with the new owners and are on board with plans to open markets in Georgia, North Carolina, Arkansas, Alabama and Texas as well as hire more people and push toward a goal of $100 million in annual revenue. The new owners want the company to be nationwide in five years, Redman said.
Staying here: New Bath Today's headquarters will remain in Indianapolis, he said. "Being based in Indianapolis, it's a great place for employees and recruiting and work ethic and raising a family. Them keeping us an Indianapolis-based firm is pretty awesome and says a lot for the state of Indiana."•
Check out more of IBJ's ranking of Indy's fastest-growing companies.
Please enable JavaScript to view this content.