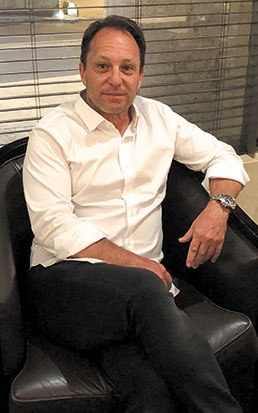 Revenue growth
FY 2016 to 2018: 40%
2018 revenue: $43.0 million
Back on the list: Office360 returns to the Fast 25 for the first time since 2016, and principal Steve Nahmias said that's due to organic growth: The office-supply company picked up what are now its largest and third-largest accounts, the hospitals and practices of Indiana University Health and Community Health.
The difference: Nahmias said Office360 was able to pick up those accounts from its larger national competitors because health care providers need a high level of service, including desktop delivery in all their hospitals, and in some cases same-day delivery. "The big guys just weren't doing it for them," he said. "With us being here and the way we go to market, when they found that we could be cost-competitive and that we have the technology to accommodate the way they process their orders and their invoicing, they loved
our story."
Acquisitions: In 2018, Office360 bought Francis Office Supply in Piqua, Ohio, to be able to service western Ohio and the Interstate 75 corridor. Nahmias expects that to pay dividends in 2019 and beyond. Office360 also is looking at an acquisition this year in Kentucky. "We're expanding our footprint," Nahmias said.
Fierce competition: In addition to national competitors such as Staples and Office Depot/OfficeMax, Office360 has to compete with Amazon. But Nahmias said that's not as difficult as it sounds. "Amazon really doesn't have a solid program and it's not the best pricing because it fluctuates so much. I think the people of Indiana have picked up on that as well. It's about having a relationship with someone you trust that makes sure you're getting the best pricing available."
Grateful: Nahmias said he appreciates that people in Indiana are open to buying local. "They appreciate good service and appreciate relationships still. In some of the larger markets, relationships have gone out the window. Indiana still respects the types of things that are important to us."•
Check out more of IBJ's ranking of Indy's fastest-growing companies.
Please enable JavaScript to view this content.