Revenue growth FY 2018 to 2020: 88%
2020 revenue: $29.6 million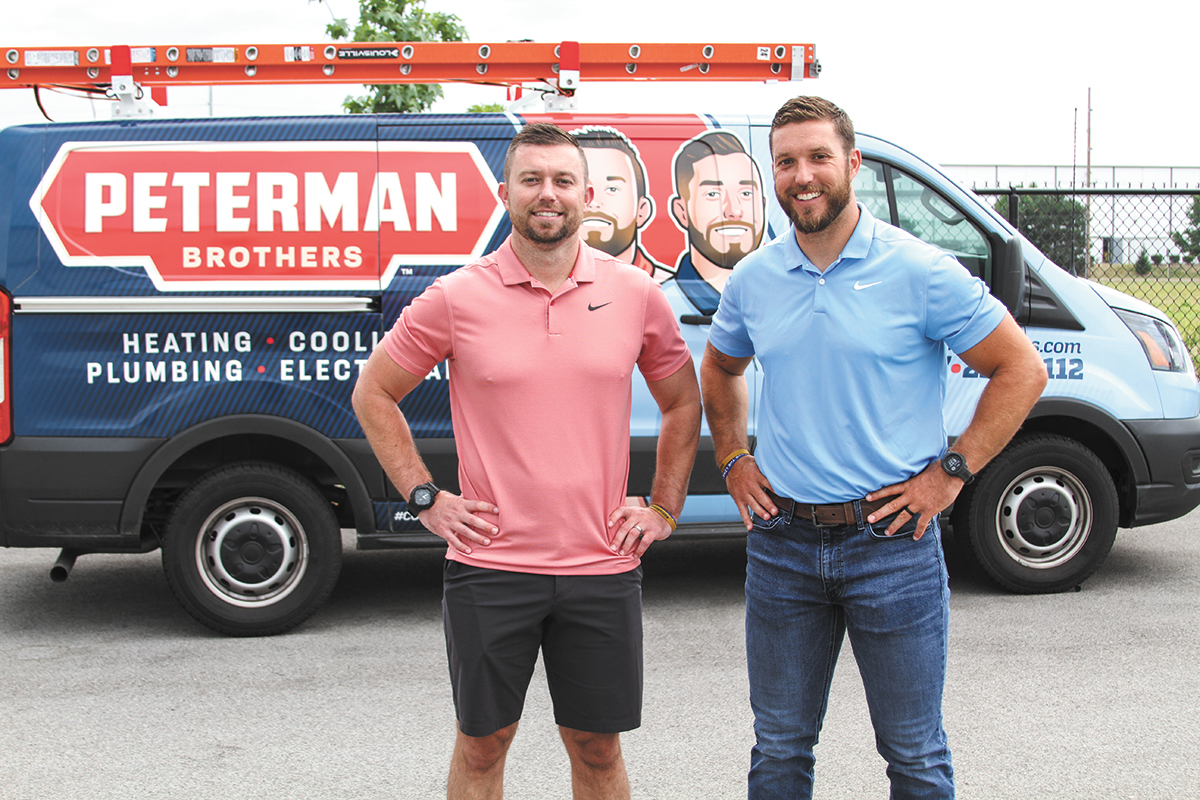 New name: Peterman Heating, Cooling & Plumbing, which is a Fast 25 company for the third year in a row, is now Peterman Brothers. Chad and Tyler Peterman have rebranded the family company because "with my brother and I being on the commercials and on the radio and on the print ads and the trucks, we figured it might be a good time to refresh our logo," Chad Peterman said.
Expansion: The brothers, who are known for their ads that offer a free furnace ("It really is free" when you buy an air-conditioning system, Chad said), have added offices in Muncie and Bloomington this year after setting up in Lafayette and Columbus previously. Their hub remains in Indianapolis.
Finding new employees: In the last year, to alleviate the shortage of workers, Peterman Brothers established the Peterman Top Tech Academy, where the company takes people with no experience and in three months trains them to be an HVAC technician or a plumbing technician. "We actually pay you to learn," Peterman said. The students receive an hourly wage and become Peterman employees on Day 1 of school.
Pandemic life: Business wasn't dramatically hurt, but there were challenges, Peterman said. While customers wanted their service—and Peterman employees were considered essential workers—they didn't necessarily want someone in their house. "We made an effort to make sure our people were protected and that we were protecting the customer," he said.
Continuing to grow: Peterman said 2021 is probably the biggest year of growth yet for the company, with revenue up 65% to 70% over last year. It's acquired five companies this year—established businesses where the owner is looking to retire—and is looking at four to five more. "Acquisition has become a bigger part of our business strategy," he said. "I'm really excited about where things are going."•
Check out more of IBJ's ranking of Indy's fastest-growing companies.
Please enable JavaScript to view this content.