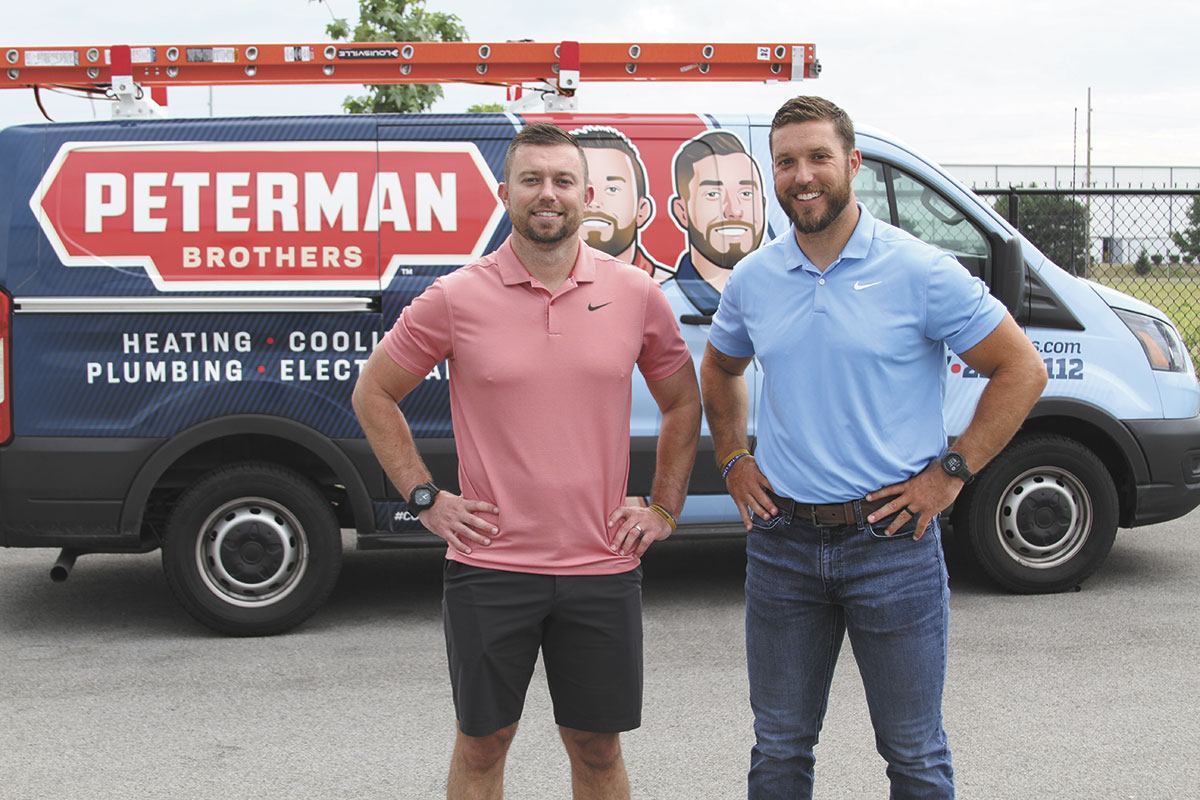 Revenue growth FY 2019 to 2021: 143%
2021 Revenue: $50.8 million
In demand: Peterman Brothers has been a Fast 25 company for four years in a row, and Chad Peterman said the company's continued growth can be traced to a few simple factors: "People like to be cool in the summer and warm in the winter and they love indoor plumbing. At the end of the day, the work is going to be there." In addition to Indianapolis, it's also growing its customer base in Muncie, Lafayette, Columbus and Bloomington.
Meeting the need: To make sure their customers' residential heating/air-conditioning/plumbing needs are met, Peterman and his brother Tyler spend a lot of time building up the Peterman Top Tech Academy, which trained 26 students in May to be technicians and will train another 45 in September. "As you scale, the demand is there," Chad said. "It's just a matter of having the workforce. We can sit here and complain about it, but at the end of the day, your customers don't care. They want whatever service they called you for."
Expensive, but worth it: Peterman estimates that the company has spent close to $500,000 on training, training facilities and to pay the students for 12 weeks while they learn. Soon, in addition to HVAC and plumbing, the Top Tech Academy will add an electrical program, with the goal of training 75-100 technicians every six months.
Internal support: Peterman Brothers also supports its technicians with an internal help desk staffed by full-time people who've been in the trades but no longer work in the field. "They can still help," he said. "We can still use their brains to help some of our younger technicians." Ultimately, "we're scaling out our resources and finding the best people who want to come work for a company that wants to invest in them."
Supply chain: Peterman said the other challenge his company has faced lately has been with the supply chain. Materials they need, like copper pipes, are taking as long as six months to get. So they're building a new 54,000-square-foot warehouse space behind their headquarters in Greenwood. "We're trying to leverage our size and scale to be able to buy things," he said.•
Check out more of IBJ's ranking of Indy's fastest-growing companies.
Please enable JavaScript to view this content.