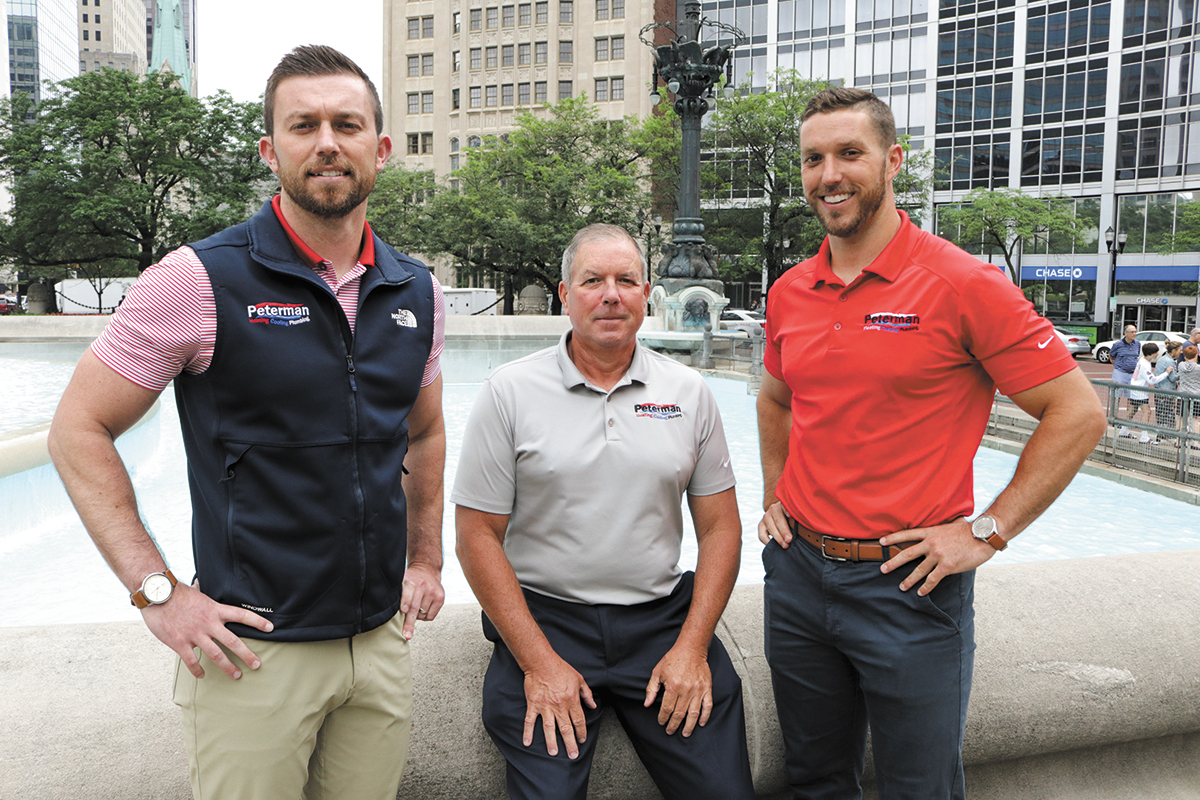 Revenue growth FY 2017 to 2019: 100%
2019 revenue: $20.8 million
What's in a name? Last year, Chad Peterman wrote a book about the history of his family's company and its approach to business. "You Can't Stop the Growth" is about "what makes us special and what makes us unique. We use it with our customers and for recruiting and finding great people." The subtitle is, "How to Build a Culture That Takes Care of Your Customers," and Peterman said practicing what the 150-page book preaches is why his company is back among the Fast 25 for the second consecutive year. (The book is available at cantstopthegrowth.com.)
Improvements: Peterman said his company tries to make life easier for both its customers and its employees. Inside the call center at its new headquarters are large TV screens showing the number of calls coming in and other metrics that provide the staff with instant information. "When you put it up there and show everybody what the goal is and where we need to go, it's a lot easier to hit than just assuming everybody knows or is heading in the right direction," said Peterman, president of the company.
For the customers: Service technicians are equipped with technology that shows customers options like what repairs cost or what financing is available for a new heating or cooling system.
Advertising: The Peterman company moved some of its advertising budget from radio to TV over the past year, and Peterman said it's paid off. Though he had his doubts about TV because pay streaming services have been siphoning off viewers, "we have found it works remarkably well," he said. "Last week, our number one lead source was TV."
More work: Added business has resulted in what Peterman calls "some good problems," like finding enough people to handle the increased call volume. "But we take it in stride," he said. "The good part is, you can always dial it back if you have to." Proving that you can stop the growth if you need to.•
Check out more of IBJ's ranking of Indy's fastest-growing companies.
Please enable JavaScript to view this content.