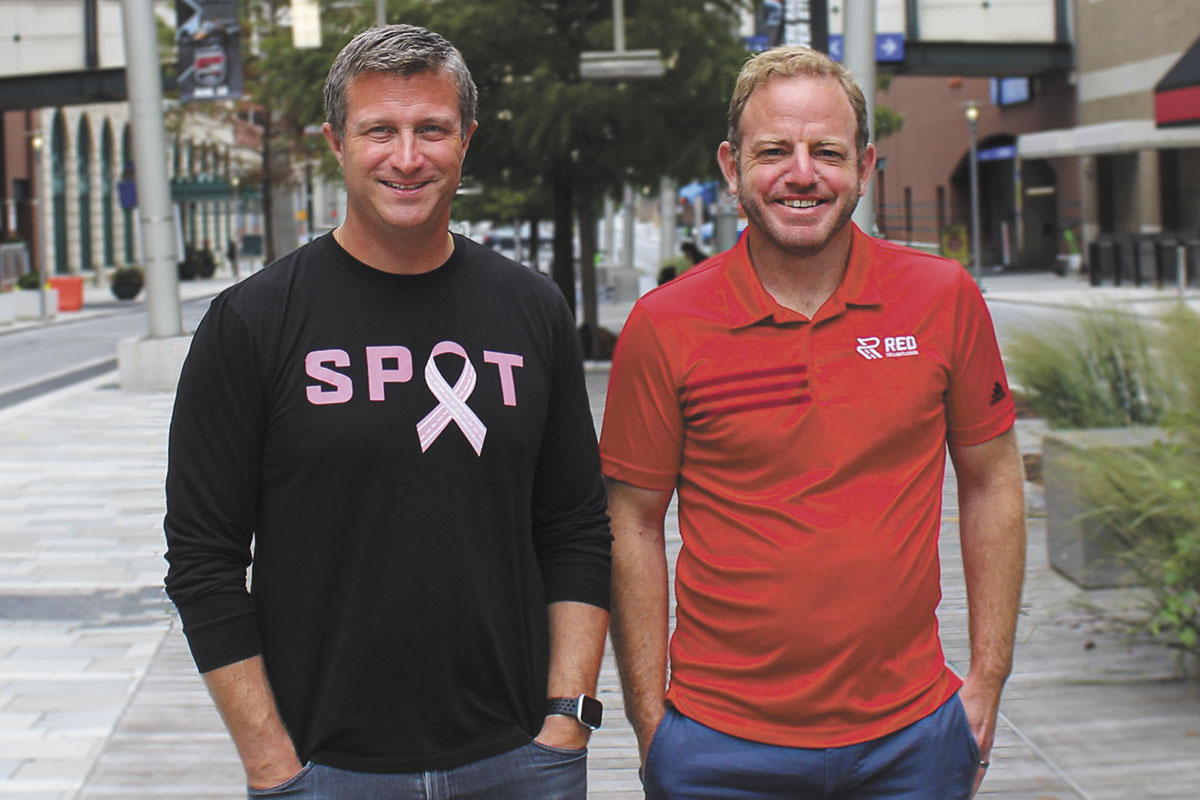 Revenue growth FY 2019 to 2021: 219%
2021 revenue: $713 million
Exponentially bigger: In a 2011 IBJ article, Spot—then a 2-year-old company going by Spot Freight—said it expected to reach $30 million in revenue the following year. Ten years later, its revenue was $713 million, which is by far the highest among this year's Fast 25. In 2021, Spot also continued to expand its territory. The company opened a new office in Tempe, Arizona, and a bigger office in Charlotte,
North Carolina.
How it's growing: Co-owner Andy Schenck credits the company's growth to good people who "do things the Spot way and take care of customers" and to referrals. Spot, a third-party-logistics company that works with trucking companies to ship freight, does a lot of business in pandemic-resistant areas such as food and beverage and plastics and packaging that must get through. Schenck said a lot of those companies use the same vendors, so Spot gets a lot of referrals from them. "Those referrals have gone a long way," he said.
Another factor: Revenue also grew in part because shippers faced a shortage of truck drivers. "That rose rates across the board," Schenck said. "So maybe things we were moving in the middle of last year that cost $1,000 were suddenly costing $1,500 because the supply of drivers wasn't there."
Good tech: Schenck said Spot has done well because the technology it has developed has enabled internal and external users to be able to manage orders and track and trace shipments. The company also has a GPS-enabled mobile app that provides a live feed of a driver's location at all times. "That way," Schenck said, "we can notify customers if [the driver is] going to be late."
Looking strong: Though finding personnel has been a challenge and the company has a lot of competition, Schenck said he hopes Spot can hit $1 billion in revenue in fiscal 2022.•
Check out more of IBJ's ranking of Indy's fastest-growing companies.
Please enable JavaScript to view this content.