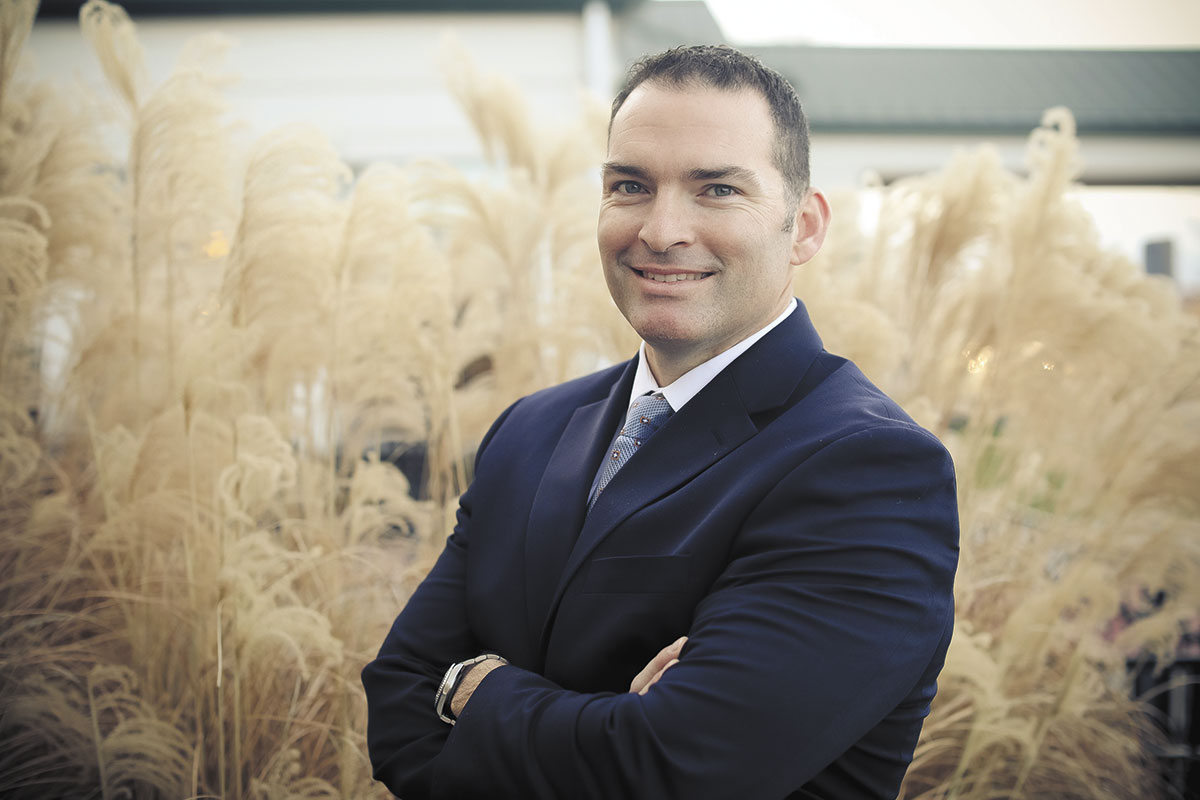 Revenue growth FY 2019 to 2021: 328%
2021 revenue: $463.7 million
Steady: Garrett Cos. President Eric Garrett said his company is continuing to execute its game plan—developing, constructing and managing mixed-use apartment projects across the country. When it comes to growth, "I guess we've been more successful finding sites and projects that meet our criteria," he said. "We've been blocking and tackling. Nothing extraordinary."
What it's building: Garrett Cos. builds projects like Runway 19 in Greenwood (south of County Line Road, east of Emerson Avenue), which features 200-plus apartments, courtyards and amenities that include its signature restaurant, the I.C. Brewhouse, and coffee shop, Runway 19 Coffee Co. Another project, in Colorado, that's scheduled to be finished by the second quarter of 2023 will feature 40,000 square feet of office space, a steakhouse, clubhouse amenities, 40,000 square feet of retail space and 300-plus apartment units. "Our restaurant group continues to surprise me every day with the innovative menus and everything they're doing," he said. "They're thriving in a very tough employment market."
Conveniences: Garrett said livable, walkable projects like these are in demand. "The world's been trending toward this concept of mixed uses that make things convenient for residents and employees," he said. "Even in projects where we just build apartments, we're looking for locations very similar to that so those amenities are already in place."
Expanding territory: Garrett Cos. is now in 17 states. "The ability to move from market to market and find sites has been very important in our growth," he said.
Onward and upward: The company's project pipeline today is 2-1/2 times what it was a year ago, Garrett said. "And I don't think the growth is slowing down anytime soon. We're excited about everything that's happening and humbled to be on this list again. It's fun to see everything work the way it's supposed to."•
Check out more of IBJ's ranking of Indy's fastest-growing companies.
Please enable JavaScript to view this content.